Books

Featured Books

design007 Magazine

Latest Issues

Current Issue

Odd Geometries

In this issue, we discuss some of the challenges, pitfalls and mitigations to consider when designing non-standard board geometries. We share strategies for designing odd-shaped PCBs, including manufacturing trade-offs and considerations required for different segments and perspectives.

Simplification

On the subject of simplification, our expert contributors explain how to design PCBs without making them complex and over-constrained—whatever the level of technology. In addition, we discuss the effect your decisions and tradeoffs have on design complexity.

The Standards of Design

Our expert contributors discuss how PCB designers can utilize standards to save time and money, not to mention frustration. We also spotlight the newly updated version of the IPC Checklist, a handy guide that illustrates which standards cover which topics, from front-end design through assembly.

Columns

Latest Columns

||| MENU
Porticos: Designing Everything From Handheld Electronics to Guitar Parts
May 1, 2020 | Andy Shaughnessy, Design007 Magazine
Estimated reading time: 7 minutes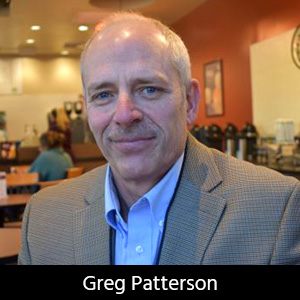 I met with Greg Patterson, one of the founders of Porticos—a product development company that develops rugged handheld electronics, among other products. Greg shares the biggest design challenges Porticos encounters in these products, as well as some of the most interesting projects he has worked on.
Andy Shaughnessy: Greg, nice to meet you. First, tell us about Porticos.
Greg Patterson: Porticos was founded by me, Sean Ahr, and Kevin Carpenter in 2003. Like a lot of people at that time, we worked in the CDMA division of Sony Ericsson in the Research Triangle Park (RTP) area of North Carolina. When CDMA closed, we took that opportunity to start Porticos, and it was fortuitous for us because a lot of people were affected by that closure, but they went to other companies like Dell and Motorola. It gave us a great opportunity to get into some companies that we would never have been able to get into at our size to start with.
Shaughnessy: With a name like Porticos, I guess you're helping customers find a way in. Tell us more about the company.
Patterson: Porticos is a product development company, which means different things to different people. We're best known for developing electronic products—anything from a cellphone to a computer. Nowadays, it's a lot of tracking and GPS and a lot of IoT-type products. We do product design and development for a variety of customers in different markets.
Shaughnessy: Were you a designer originally?
Patterson: Interestingly, my background is in aerospace engineering, as well as Sean, who is one of my partners. Our team of engineers is diverse as well. We have engineers with degrees in physics, electronics, master's degrees, registered Professional Engineers, etc., so there's a wide variety of backgrounds. But we all are focused on product design and development at Porticos.
Shaughnessy: What are your biggest challenges?
Patterson: Regarding electronic packaging, the largest challenges are typically trying to fit the electronics into a very compact size will maintaining a rugged product. All of these handheld devices have to survive some very rugged conditions. For example, we design radio handsets for military and tactical applications. These products have to be very rugged, such as 12-meter water ingress protection. Designing a product that can meet those requirements but has a lot of ingress points, like connectors and keypads, is extremely challenging.
In fact, the new National Fire Protection Association (NFPA) radio specification that's coming out has incredible requirements for firefighter radios. Some of our customers are trying to look ahead and come up with products that can comply with those requirements, and we're trying to help them.
Shaughnessy: Do you do a lot of RF designs?
Patterson: Yes. We have hardware and software in-house, but we also do a lot of RF design with partners who we have a relationship with from similar backgrounds—that is, partners we knew from the Ericsson days.
Shaughnessy: People come to you with the idea, and you help them turn it into a reality.
Patterson: Exactly. Some customers will come with nothing more than a sketch on a napkin, and we will help them determine what requirements it should pass. For example, they may have a product that is ultimately going to be set up for a medical application, and they do well with software and data analytics, but they don't understand how to develop the product. That's where we come in.
We help them define the requirements and the look and feel of the product. We'll do the detail design, which, for us, also includes different types of analyses, including structural and thermal analysis. If needed, Porticos Asia—a business that we established in Hong Kong around 2017—can provide them with manufacturing. We can manufacture the complete product; in essence, it's a complete turnkey solution.
Shaughnessy: Do you generally have a manufacturer already in mind?
Patterson: We do. Some of our larger customers already have their supply chains, and they don't need that from us. Many of them are mid-sized companies, and they don't have that. Generally speaking, if it's a fit for Porticos Asia, we'd recommend that. Some of the products that we do might not be a fit; they may be ITAR-compliant or have other sensitivities, so products have to be manufactured in the U.S., which is great. Having been in this business now for longer than I'd like to say, we have a lot of connections, so we'll help them set up the entire supply chain.
Shaughnessy: What's the facility in Asia?
Patterson: We'll do the final assembly of the product and source the individual components, such as plastic injection parts, machined parts, PCBs, etc. Then, we'll do the final acceptance and quality tests, packaging, and ship out of there.
Shaughnessy: That's great. You're almost turnkey.
Patterson: Right. One of the advantages to a company like Porticos is it can be completely turnkey or à la carte. Some larger customers have complete engineering teams that need some support as well as running analyses or coming up with ideas, and then they'll take it from there and do the detail design. Others don't have any of that competence in house, so we do the entire design. We try and support the customer as best we can; even if it starts with a napkin sketch, we follow through.
Shaughnessy: That sounds like a good mix of staff with a variety of experts.
Patterson: Some of our team members have a military background or come from different industries. When you bring all those together, it makes a unique environment where you can look at a problem from an outside perspective that you wouldn't have if that was your specialty. When it's your specialty, you can get somewhat focused on what a solution has to be, but by bringing in people from different backgrounds, you can come up with ideas that you wouldn't have otherwise.
Shaughnessy: Do you ever get to do design work anymore?Page 1 of 2
---
Suggested Items
11/29/2023 | TT Electronics
TT Electronics, a global provider of custom power solutions and engineered technologies, has announced that its Power and Control business has officially opened its new state-of-the-art research, development and manufacturing facility.
11/27/2023 | HyRel
HyRel Technologies, a global provider of quick turn semiconductor modification solutions, announces the achievement of International Traffic in Arms Regulations (ITAR) registration.
11/20/2023 | MIT
MIT's Department of Aeronautics and Astronautics (AeroAstro) recently hosted the 2023 Future Leaders in Aerospace Symposium, inviting women and underrepresented minorities in aerospace fields to campus for a two-day program.
11/14/2023 | NEO Tech
NEOTech, a leading provider of electronic manufacturing services (EMS), design engineering, and supply chain solutions in the high-tech industrial, medical device, and aerospace/defense markets, is thrilled to welcome James Doyle to the team as Chief Executive Officer of NEOTech's Aerospace & Defense division, effective immediately.
11/06/2023 | PRNewswire
Vuzix Corporation, a leading supplier of smart glasses and Augmented Reality (AR) technology and products, announced it has completed delivery against a follow-on order from a Tier-1 aerospace and defense contractors with which it has been working with.