Books

Featured Books

smt007 Magazine

Latest Issues

Current Issue

Chips Don't Float

In Europe and the U.S., legislation is under way to revitalize PCB fabrication and packaging. What is the status of this work, and how specifically does this change the industry landscape for EMS companies? What will help keep us afloat?

Flying High With Digital Twin

The opportunity to use manufacturing simulation as a test bed for job planning and process optimization brings continuous improvement into the modern age. This may be an all-or-nothing type of project, but it's worth the investment.

Artificial Intelligence

In this issue, we (and AI) explored how and when artificial intelligence plays a role in manufacturing today. Whether on the factory floor, or in the front office, AI applications are emerging and changing how we approach planning, processes and problem solving.

Columns

Latest Columns

||| MENU
High-reliability, Low-temperature Solder Alloys
May 18, 2020 | Dr. Pritha Choudhury, MacDermid Alpha Electronics Solutions
Estimated reading time: 1 minute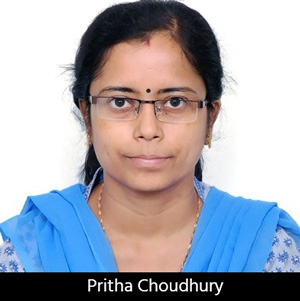 Increased digitalization and greater connectivity have been driving miniaturization and more complex and integrated designs in electronics. As the real estate on PCBs shrinks, so does the size of packages. However, the drive for finding design solutions for increased performance has continued to expand. The solder joint is an essential part of assemblies for electronic devices as it provides electrical, thermal, and mechanical connections. Therefore, soldering materials have been evolving to enable such a technological revolution.
Restrictions in using lead in soldering materials in the early 2000s have propelled the electronics industry towards the widespread use of lead-free soldering materials. Since then, the requirement for solder alloys with higher thermal and mechanical reliability is the most important technology driver for designing new soldering materials. Low-temperature solders (LTS) are currently being considered for a variety of assembly needs. They have the potential to increase long-term reliability by reducing thermal exposure, to reduce overall materials cost by using low-Tg PCBs and low-temperature compatible components and its carbon footprint. Using low-temperature solders has also been shown to lower energy consumption, to reduce dynamic warpage of BGA packages and PCBs, to increase assembly yields, and to lower or eliminate non-wetting open and head-on-pillow defects. Indeed, dynamic warpage is a serious concern for PoP bottom and PoP memory packages, as they can cause serious soldering defects, such as non-wet opens, solder bridging, head-on-pillow, and non-contact opens. Extensive studies have shown that such warpage is highly dependent on the reflow temperature and can be drastically reduced to acceptable levels by keeping the soldering temperature below 200°C.
To read this entire article, which appeared in the May 2020 issue of SMT007 Magazine, click here.
---
Suggested Items
09/21/2023 | Thermaltronics USA, Inc.
Thermaltronics USA, Inc., a globally acclaimed manufacturer of Precision Soldering Robots and innovative Curie point soldering systems, is excited to announce its participation in the highly anticipated SMTA Guadalajara Expo & Tech Forum, scheduled to take place from October 25-26, 2023.
09/20/2023 | ULT AG
At this year's productronica, the world's leading trade show for electronics manufacturing, ULT will present a brand new extraction solution for solder fumes and vapor.
09/20/2023 | Hentec Industries/RPS Automation
Hentec Industries/RPS Automation, a leading manufacturer of selective soldering, component lead tinning and solderability test equipment, announces that it has added assembly and production staff members to its team to accommodate its recent increase in sales and order demand.
09/19/2023 | SMTA
SMTA is honored to announce Qais Qasaimeh, a graduate student at Auburn University, has been selected as the winner of the 2023 Charles Hutchins Educational Grant.
09/14/2023 | SHENMAO
SHENMAO America, Inc. is proud to introduce its latest innovation in response to the growing demand for ultra-thin packages in the electronics industry.