Books

Featured Books

smt007 Magazine

Latest Issues

Current Issue

Attracting New Talent

To get different results in staffing, you must change how you define, promote and recruit your job opportunities. How do you become magnetic to high-quality early-career candidates?

Test and Inspection

Test and inspection methods are undergoing rapid change. In this issue, we consider the influence of AOI, AI, and human eyes. How exactly are these pieces of the puzzle changing the role of test and inspection?

Chips Don't Float

In Europe and the U.S., legislation is under way to revitalize PCB fabrication and packaging. What is the status of this work, and how specifically does this change the industry landscape for EMS companies? What will help keep us afloat?

Columns

Latest Columns

||| MENU
SigmaTron, Wagz Announce Letter of Intent for Merger Transaction
June 5, 2020 | Globe Newswire
Estimated reading time: 4 minutes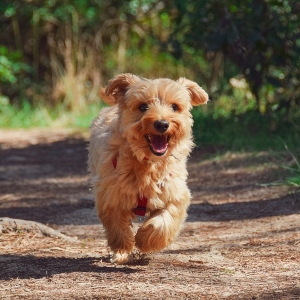 SigmaTron International, Inc., an electronic manufacturing services company, and Wagz Inc., a privately held Pet Technology company, announced that they have executed a Letter of Intent ("LOI") relating to a proposed business combination. 
Subject to the terms and conditions set forth in the LOI, SigmaTron would issue approximately 2,270,000 new shares of SigmaTron stock that would result in the Stockholders of Wagz owning approximately one-third of the combined company. The expectation is that the deal will be closed by the end of August 2020 and it remains subject to achievement of certain milestones and satisfaction of conditions by both parties prior to closing such as finalizing a material definitive agreement and SigmaTron's raising of additional capital that it projects will be needed for the expanded operations in the amount of at least $7.5M. 
The Pet Tech market has grown tremendously over the past 10 years. According to business insider the global pet care market is expected to grow to $281B by 2023 with Pet Tech, its fastest growing segment, expected to reach $24B by 2024 (Business Insider Article).   
According to Forbes, pet ownership has grown from 56% of US households to 68%, largely driven by tech savvy millennials who welcome and utilize modern technology to improve the health and well-being of their pets (Forbes Article).  Wagz has been an innovator in the pet technology market, modernizing pet containment with satellite based geofence pet containment technology that is humane and does not rely on shock.  Wagz developed technology that transforms a pet owner's cell phone into an invisible leash and Wagz's products integrate Alexa and artificial intelligence to monitor and enhance overall pet  health.
SigmaTron and Wagz have developed a relationship over the last two years working together to manufacture part of Wagz's product portfolio. Earlier this year, Wagz was awarded a significant contract to design and produce a new, innovative and revolutionary smart dog collar for a major mobile carrier.  In addition, in a three-way announcement with Sprint, Telstra and Wagz at the 2020 Consumer Electronics show, Wagz announced it was incorporating the Sprint Curiosity IoT platform and will be launching its smart dog collar in Australia later this year (Sprint Press Release).  
Significant interest in Wagz products has been expressed from mobile carriers globally, and it became clear that having a tighter integration with its supply chain, the ability to respond to growing demand, scalability and high-quality standards made the decision easy for Wagz to approach SigmaTron regarding a potential partnership.
SigmaTron, for its part, recognized that the Pet Tech sector fits well with its highly scalable global assembly and manufacturing capabilities. We believe incorporating a high margin recurring revenue model that is the basis for the Wagz business model will add to revenue predictability and also enhance profitability over time as the combined company rolls out the planned products.
The Wagz Smart Collar is very similar to a mobile phone in terms of its business model including a monthly recurring fee to track location, health and wellness data. Additional incremental revenue streams from in-app purchases and data analytics will be a compelling addition to SigmaTron's core business. Because of this, management believes additional stockholder value will be unlocked as the combined company expands with a fully integrated solution.
Commenting on the proposed transaction, Gary R. Fairhead, SigmaTron's President and Chief Executive Officer, said, "Over the last two years we have become immersed in the Pet Tech market with Wagz as our customer. We have been impressed with the growth of the Pet sector and data shows it is practically recession proof. Recent reports indicate that pet ownership during Covid-19 has increased, accelerating what was already a very strong market. Having worked closely with the management team at Wagz and gaining a great deal of respect for their capabilities, we felt that there was a significant opportunity to partner with them and enter that market.  Wagz would benefit from our ability to provide world class manufacturing services through our global footprint and supply chain, and SigmaTron would benefit from new high margin recurring revenue, thereby bringing mutual value to the combination and driving stockholder value."
Terry Anderton, Founder and CEO of Wagz, added "Wagz, with its recent selection by one of the largest mobile carriers to provide them the Wagz Smart Collar to sell, and on the heels of the announcement at CES with product expansion into Australia, faced significant challenges in building out sufficient inventory and developing a highly optimized supply chain.  We currently expect the design of the collar to be finished by the end of June.  SigmaTron was a logical partner, and we are excited about the opportunities this combination brings to both companies.  It also provides the opportunity for the Wagz investors to obtain a publicly traded stock for their investment in Wagz that we believe has significant upside."
He continued, "Wagz will be a stand-alone operation of SigmaTron. As we build our brand and product line, we believe that the IoT nature of our Ecosystem of Pet Tech products will bring significant opportunities to the combined company.  We will be able to leverage SigmaTron's size and manufacturing expertise to continue to launch revolutionary products into the Pet Tech market."
In closing, Fairhead added, "While SigmaTron plans to continue in its traditional electronic manufacturing services market and to grow its position in that market, I am also excited about the addition of a separate product line for an emerging technology marketplace."
The McLean Group serves as financial advisor and Barnes and Thornburg LLP serves as legal advisor to Wagz. Howard & Howard Attorneys LLP serves as Corporate Counsel to SigmaTron.
---
Suggested Items
11/30/2023 | BUSINESS WIRE
Ciena, a U.S.-based networking systems, services and software company, is adding domestic manufacturing through an expanded agreement with global diversified manufacturer Flex.
11/30/2023 | Keysight Technologies, Inc.
Keysight Technologies, Inc. announces that Arbe has selected the E8719A Radar Target Solution (RTS) to test the Arbe 4D imaging radar chipset for automotive applications.
11/29/2023 | TT Electronics
TT Electronics, a global provider of custom power solutions and engineered technologies, has announced that its Power and Control business has officially opened its new state-of-the-art research, development and manufacturing facility.
11/29/2023 | Dana Korf -- Column: Dana on Data
November's issue of Design007 Magazine had an excellent theme that evolved around design simplification. There were exceptionally good articles about how to reduce over-constrained or needlessly complex designs. One significant time-consuming category is the creation of many design files and drawings which lead to lengthy creation and interpretation time along with the considerable time to resolve conflicting or erroneous information.
11/29/2023 | Anaya Vardya -- Column: Standard of Excellence
To sustain a standard of excellence, it's equally important to look at both what we're doing today as well as what we'll do in the future. In other words, plan ahead. In that spirit, I thought it would be prudent to peek into the future and talk about what a printed circuit board fabrication facility with a "standard of excellence" will look like five years from now.