Books

Featured Books

pcb007 Magazine

Latest Issues

Current Issue

The Registration Sweet Spot

Registration is underrated and underappreciated. The key is to ensure proper registration from layer to layer across the entire printed circuit board. It's a holistic process requiring anticipation, prediction, precise attention at each step, and detailed data tracking and monitoring.

High-reliability Fabrication

In this month's issue, our expert contributors discuss the latest in technologies, trends, complexities and resources regarding high-reliability fabrication.

Finding Ultra

New demands on PCB fabrication, namely advanced packaging, ultra high density interconnect (UHDI), and new specialty materials, are converging, changing the landscape of our business. Is it time to start paying close attention to this convergence?

Columns

Latest Columns

||| MENU
Atotech Expands Its Software Capabilities
August 5, 2020 | Atotech
Estimated reading time: 1 minute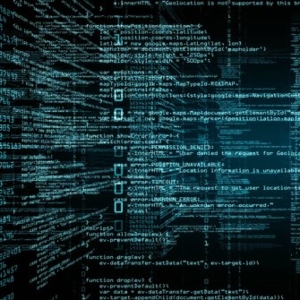 Atotech, a leading global provider of specialty surface-finishing solutions, announces it has signed a definitive agreement to acquire Visutech Plating, along with certain assets from its partner company, koenig-pa GmbH. Visutech Plating is a leading developer of process control and automation systems software used in electroplating and chemical treatment equipment, including many produced by Atotech. The transaction is anticipated to close by the end of August 2020. Terms of the transaction were not disclosed.
This acquisition is part of Atotech's strategy to expand its digitalization capabilities, speed up product development time, build its software-based business model, and become an even more important solutions provider to its customers. By more closely embedding software with hardware, Atotech can enhance the customer experience through increased production quality, efficiency, and system availability, while simultaneously reducing cost and risk. Atotech also plans to develop new software solutions that will deliver further value to our customers.
Geoff Wild, Atotech's CEO, said, "I am delighted to welcome the Visutech team to the Atotech family. The addition of in-house industrial software capabilities will better enable us to control our destiny and quickly develop data-driven business models in equipment, which are becoming increasingly important in our marketplace and a key differentiator. In fact, Atotech will be the only company in our industry who is capable of supplying equipment, software solutions, chemistry, and full technical support on a global scale. This deal will help Atotech maintain its leading edge by delivering an enhanced customer experience."
KPA's and Visutech's more than 30-year history of IT and automation expertise has made them a valuable Atotech partner, with decades of embedded cooperation. As part of the transaction, it is expected that 66 employees will join the Atotech team.
The integration of Visutech Plating into Atotech should be seamless as locations, functions, and workstreams will remain largely unchanged. The integration will be further supported by Manfred and Larissa Koenig, the founders of KPA and Visutech, who will become full-time consultants to ensure commercial and technical experience remains uninterrupted.
---
Suggested Items
12/05/2023 | Real Time with...productronica
Mark Goodwin announces that Ventec is now in the equipment business, as it were, now offering equipment under representation as well as equipment Ventec is now building. The equipment line matches up well with Ventec's core. Some equipment includes: Legend/solder paste, via fill, press plates, and more. These new offerings just demonstrate how Ventec continues to be a value-add supplier.
12/01/2023 | SEMI
Global semiconductor equipment billings contracted 11% year-over-year to US$25.6 billion in the third quarter of 2023, while quarter-over-quarter billings slipped 1% during the same period, SEMI announced today in its Worldwide Semiconductor Equipment Market Statistics (WWSEMS) Report.
11/16/2023 | Pete Starkey, I-Connect007
After a rainy Tuesday for the start of productronica, we had a brief respite on Wednesday morning, so we were able to walk from the U-bahn to the west entrance of Messe München without getting wet. We were accompanied by a horde of eager exhibition attendees mobbing the turnstiles to get into what promised to be an even livelier second day of the show. Yes, productronica has come back to life after COVID and re-established its identity as a premier event with more than 1,300 exhibitors from 45 countries, together with an exclusive supporting program.
11/15/2023 | ZDI
Zero Defects International [ZDI] has announced their participation as an exhibitor at the SMTA Silicon Valley Expo and Tech Forum. It will be held at Building 3 on the FLEX campus located at 727 Gibralter Drive, Milpitas, CA.  Expo time and date:  8:30 a.m., Thursday, December 7, 2023.
11/15/2023 | PIT Equipment
PIT – Equipment Services, LLC is pleased to announce Don Dennison, founder and CEO of PIT Equipment Services, has been honored with the prestigious 2023 GLOBAL Technology Award in the category of Best Manufacturers Representative - USA. The award ceremony took place during productronica in Munich on November 14, 2023.