Documenting Your Flex Circuit Design
September 16, 2020 | Tony Plemel, Flexible Circuit Technologies
Estimated reading time: 1 minute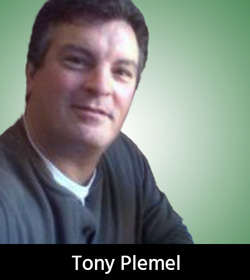 As a flex circuit applications engineer, when I receive an RFQ, the first thing I do is look at the customer's data and review their manufacturing notes. Quite often, I find notes that supersede IPC specifications in manufacturing documents, as customers often believe these added notes and associated specifications will make the circuit more robust. However, these non-standard IPC manufacturing specifications/notes can wreak havoc on the manufacturing process and can actually lead to a less robust circuit.
For example, a customer will sometimes specify additional copper plating, believing it will result in a more reliable circuit. In reality, that type of requirement can make the circuit less reliable, more difficult to manufacture, and more expensive. When manufacturing yields go down, the price goes up!
In taking a deeper dive into manufacturing notes and the potential issues that they can create, let's use a three-layer multilayer flexible circuit as an example. The first note on a manufacturing print is usually "Manufacture to IPC6013, Class 2, Type 3." This note should always be included; I cannot stress that enough!
Unfortunately, in the continued review of the documentation, I often find one or more additional conflicting notes further down in the manufacturing notes that overrule IPC6013 specifications.
Copper Plating
One example would be "Minimum copper plating shall be 0.0015"." This note supersedes the IPC-6013 specification in Table 1.


Table 1: IPC-6013 copper plating requirements.
PCB designers who are not well-versed in flex circuit manufacturing may not know that exceeding IPC-6013 of 984 µin (0.000984") can cause the circuit to be less reliable and possibly cause problems later in the manufacturing process. Having a specified requirement this large (0.000516" thicker) will require the plating line at the factory to plate more than 0.0015" to ensure the minimum plating is 0.0015" thick.
To read this entire article, which appeared in the September 2020 issue of Design007 Magazine, click here.
---
Suggested Items
11/13/2023 | Global Newswire
The "Global Copper Clad Laminates Market (by Type, Application, Reinforcement Material, & Region): Insights and Forecast with Potential Impact of COVID-19 (2023-2028)" report has been added to ResearchAndMarkets.com's offering.
11/07/2023 | SCHMID Group
The SCHMID Group, a global solution provider for the high-tech electronics, photovoltaics, glass and energy systems industries, will be exhibiting at productronica in Munich from November 14 – 17, 2023.
11/01/2023 | Alex Stepinski, Stepinski Group
The topic of intrinsic copper structure has been largely neglected in discussions regarding the PCB fabrication quality control process. At face value, this seems especially strange considering that copper has been the primary conductor in all wiring boards and substrates since they were first invented. IPC and other standards almost exclusively address copper thickness with some mild attention being paid to surface structure for signal loss-mitigation/coarse properties. 
10/26/2023 | Andy Shaughnessy, Design007
At PCB West, I sat down for an interview with John Andresakis, the director of business development for Quantic Ohmega. I asked John to update us on the company's newest materials, trends in advanced materials, and the integration of Ticer Technologies, which Quantic acquired in 2021. As John explains, much of the excitement in materials focuses on laminates with lower and lower dielectric constants.
10/25/2023 | Preeya Kuray -- Column: Material Insight
Printed circuit board (PCB) reliability testing is generally performed by exposing the board to various mechanical, electrical, and/or thermal stimuli delineated by IPC standards, and then evaluating any resulting failure modes. Thermal shock testing is one type of reliability test that involves repeatedly exposing the PCB test board to a 288°C pot of molten solder for a specific time (typically 10 seconds) and measuring the number of cycles it takes for a board's copper layer to separate from the organic dielectric layer. If there is no delamination, fabricators can rest assured that the board will perform within expected temperature tolerances in the real world.