Books

Featured Books

smt007 Magazine

Latest Issues

Current Issue

Economic Headwinds

This issue takes stock of the current economic outlook and how companies are using current conditions to move themselves through technological evolutions, workforce shifts, and financial changes. Even with these headwinds, there's forward progress to be made.

Attracting New Talent

To get different results in staffing, you must change how you define, promote and recruit your job opportunities. How do you become magnetic to high-quality early-career candidates?

Test and Inspection

Test and inspection methods are undergoing rapid change. In this issue, we consider the influence of AOI, AI, and human eyes. How exactly are these pieces of the puzzle changing the role of test and inspection?

Columns

Latest Columns

||| MENU
Just Ask Paul: Automotive and Lead-Free Solders
October 14, 2020 | I-Connect007 Editorial Team
Estimated reading time: Less than a minute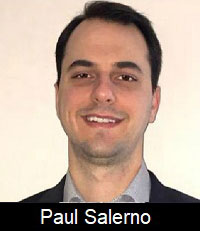 We asked you to send in your questions for Happy Holden, Joe Fjelstad, Eric Camden, John Mitchell, and Greg Smith in our "Just Ask" series. Now, MacDermid Alpha Electronics Solutions' Paul Salerno gets a chance to answer a question.
Paul Salerno is a global portfolio manager for SMT applications focused on the automotive and consumer market segments. He holds a bachelor's degree in materials engineering as well as an MBA in finance and marketing from Rutgers University.
We hope you enjoy "Just Ask Paul." 
Q: Where is the automotive segment moving as far as adopting generation three lead-free solders?
A: The expanded use of electronics in more sophisticated automotive applications, ranging from advanced safety to powertrain, has led to the continual adoption of high-reliability solder alloys. These multi-part alloys leverage traditional and non-traditional metallurgical techniques to create complex microstructures that enhance creep resistance at higher operating temperatures for improved product lifespan relative to traditional SAC alloys.
---
Suggested Items
12/04/2023 | Transition Automation
Transition Automation, Inc. recently received a large order for Advanced Holder and Blade Assemblies compatible with DEK printers from Rotec BV in Belgium.
11/30/2023 | AIM
AIM Solder, a leading global manufacturer of solder assembly materials for the electronics industry, is pleased to announce its new NC259FPA Ultrafine No Clean Solder Paste, which it revealed recently during the Productronica Germany trade show.
11/27/2023 | Real Time with...productronica
Koh Young's Harald Eppinger talks about the company's technology for the semiconductor and advanced packaging market and how they address the challenges introduced by reflective components and micro solder deposits.
11/27/2023 | HyRel
HyRel Technologies, a global provider of quick turn semiconductor modification solutions, announces the achievement of International Traffic in Arms Regulations (ITAR) registration.
11/24/2023 | Mek (Marantz Electronics)
Mek (Marantz Electronics), a leader in Automated Optical Inspection (AOI) solutions, used last weeks' Productronica show in Munich to proudly introduce the SpectorBOX X series, a modular full 3D AOI system for THT solder joints and THT components.