Books

Featured Books

smt007 Magazine

Latest Issues

Current Issue

Chips Don't Float

In Europe and the U.S., legislation is under way to revitalize PCB fabrication and packaging. What is the status of this work, and how specifically does this change the industry landscape for EMS companies? What will help keep us afloat?

Flying High With Digital Twin

The opportunity to use manufacturing simulation as a test bed for job planning and process optimization brings continuous improvement into the modern age. This may be an all-or-nothing type of project, but it's worth the investment.

Artificial Intelligence

In this issue, we (and AI) explored how and when artificial intelligence plays a role in manufacturing today. Whether on the factory floor, or in the front office, AI applications are emerging and changing how we approach planning, processes and problem solving.

Columns

Latest Columns

||| MENU
Just Ask Paul: Automotive and Lead-Free Solders
October 14, 2020 | I-Connect007 Editorial Team
Estimated reading time: Less than a minute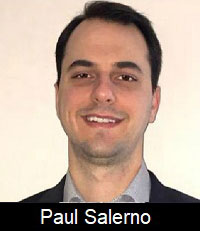 We asked you to send in your questions for Happy Holden, Joe Fjelstad, Eric Camden, John Mitchell, and Greg Smith in our "Just Ask" series. Now, MacDermid Alpha Electronics Solutions' Paul Salerno gets a chance to answer a question.
Paul Salerno is a global portfolio manager for SMT applications focused on the automotive and consumer market segments. He holds a bachelor's degree in materials engineering as well as an MBA in finance and marketing from Rutgers University.
We hope you enjoy "Just Ask Paul." 
Q: Where is the automotive segment moving as far as adopting generation three lead-free solders?
A: The expanded use of electronics in more sophisticated automotive applications, ranging from advanced safety to powertrain, has led to the continual adoption of high-reliability solder alloys. These multi-part alloys leverage traditional and non-traditional metallurgical techniques to create complex microstructures that enhance creep resistance at higher operating temperatures for improved product lifespan relative to traditional SAC alloys.
---
Suggested Items
09/27/2023 | Nihon Superior Co. Ltd.
Nihon Superior Co. Ltd. is pleased to announce that Keith Sweatman, the company's Senior Technical Advisor, will deliver a presentation titled "A Path to Ductile Low-Temperature Solders for Mass Production of Electronic Assemblies" at the upcoming SMTA International conference and exposition.
09/27/2023 | Hentec Industries/RPS Automation
Hentec Industries/RPS Automation, a leading manufacturer of selective soldering, lead tinning and solderability test equipment, is pleased to announce that Kyocera International has finalized the purchase of a Hentec/RPS Odyssey 1325 robotic hot solder dip component lead tinning machine. 
09/26/2023 | Conecsus Metals México
Conecsus Metals México, an innovative environmental technology and recycling company, will exhibit at the SMTA Foro Tecnico & Expo, Guadalajara, Jalisco, México, on Wednesday, October 25, 2023, beginning at 11:00 a.m.
09/21/2023 | Thermaltronics USA, Inc.
Thermaltronics USA, Inc., a globally acclaimed manufacturer of Precision Soldering Robots and innovative Curie point soldering systems, is excited to announce its participation in the highly anticipated SMTA Guadalajara Expo & Tech Forum, scheduled to take place from October 25-26, 2023.
09/20/2023 | ULT AG
At this year's productronica, the world's leading trade show for electronics manufacturing, ULT will present a brand new extraction solution for solder fumes and vapor.