Books

Featured Books

smt007 Magazine

Latest Issues

Current Issue

Chips Don't Float

In Europe and the U.S., legislation is under way to revitalize PCB fabrication and packaging. What is the status of this work, and how specifically does this change the industry landscape for EMS companies? What will help keep us afloat?

Flying High With Digital Twin

The opportunity to use manufacturing simulation as a test bed for job planning and process optimization brings continuous improvement into the modern age. This may be an all-or-nothing type of project, but it's worth the investment.

Artificial Intelligence

In this issue, we (and AI) explored how and when artificial intelligence plays a role in manufacturing today. Whether on the factory floor, or in the front office, AI applications are emerging and changing how we approach planning, processes and problem solving.

Columns

Latest Columns

||| MENU
KYZEN's Popular Cleaning Series Continues
November 25, 2020 | I-Connect007 Editorial Team
Estimated reading time: 1 minute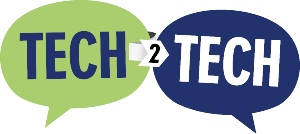 Nashville, TN—Wondering what to look for in a PCB cleaning agent? In just 10 minutes, you will learn from Jack Reinke what impacts your waste stream as part of the latest installment of KYZEN's Tech2Tech series. This special webinar is held live at two times: 7:18 a.m. and 5:33 p.m. PST December 3, 2020. Register online to attend.
Please note that there is a separate registration link for each time. All Tech2Tech sessions are conveniently offered in two time slots to allow for North America, Europe and Asia Time Zones, respectively.
Upcoming Topics
On December 17, Jody Saultz will discuss smart pH employment in electronics cleaning. Bath life, both manual and automated concentration monitoring, tight pitch challenges, and more are all covered in past sessions, which are available on demand. Visit Tech2TechbyKYZEN.com.
Read the Reviews
Read a review of this series by I-Connect007 Technical Editor Pete Starkey. In his review, he states, "Tech2Tech offers a wide-ranging selection of well-chosen topics, covering diverse aspects of selecting, evaluating, operating, and maintaining cleaning processes. These were clearly explained in a series of focused 15-minute sessions, each one presented by a different member of KYZEN's team of industry experts. It's amazing how much practical information can be effectively transferred and explained in a 15-minute slot, especially one that's cleverly designed to fit conveniently into the working day with minimum disruption and includes time to grab a coffee!"
About KYZEN
KYZEN is a global leader in providing environmentally responsible, RoHS compliant precision cleaning chemistries for industries ranging from electronics and advanced packaging to metal finishing and aerospace applications. Since its founding in 1990, KYZEN's innovative cleaning technologies, scientific expertise and customer support have been repeatedly recognized with the industry's most prestigious awards. For more information, visit www.kyzen.com.
---
Suggested Items
09/21/2023 | KIC
KIC, a renowned pioneer in thermal process and temperature measurement solutions for electronics manufacturing, is thrilled to announce its participation in the upcoming SMTA Guadalajara Expo & Tech Forum.
09/21/2023 | Dymax
Dymax, a leading manufacturer of light-curing materials and equipment, will exhibit in booth 1526 at SMTA International 2023 in Minneapolis, MN, from October 10-11.
09/21/2023 | Altus Group
Altus Group, a leading supplier of capital equipment and services to the electronics manufacturing industry, has signed an agreement with SMT Thermal Discoveries to distribute its advanced reflow soldering and thermal technology solutions in Ireland.
09/21/2023 |
Intraratio, a provider of enterprise software solutions, is pleased to announce that Ryan Gamble, CEO and Founder of Intraratio, will deliver an informative keynote presentation at SMTA International 2023. T
09/20/2023 | PRNewswire
ICZOOM Group Inc., a B2B electronic component products e-commerce platform, provided details on the Company's accelerated growth and steady market expansion strategy, as the Company leverages its strengthened balance sheet and fortified global brand following its successful listing on Nasdaq earlier this year.