Books

Featured Books

pcb007 Magazine

Latest Issues

Current Issue

Finding Ultra

New demands on PCB fabrication, namely advanced packaging, ultra high density interconnect (UHDI), and new specialty materials, are converging, changing the landscape of our business. Is it time to start paying close attention to this convergence?

Developing a Strategy

A solid strategy is a critical part of success. This month, we asked some of the top industry leaders and business strategy "gurus" to share their thoughts on developing strategies.

Winning With TQM

In this issue, we explore how TQM has entered the DNA of continuous improvement disciplines, and the role leadership transformation plays in this. If you've ever competed against a TQM company, you understand their winning advantage.

Columns

Latest Columns

||| MENU
The Benefits of Statistical Process Control
February 17, 2021 | Kurt Palmer, Bürkle North America
Estimated reading time: 1 minute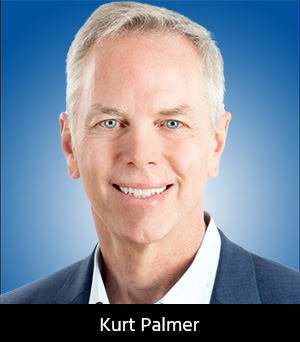 Statistical process control (SPC) is a method of quality control which employs statistical methods to monitor and control a process. This helps to ensure that the process operates efficiently, producing more specification-conforming products with less waste [1]. 
The concepts of statistical process control were initially developed by Dr. Walter Shewhart of Bell Laboratories in the 1920s, and were expanded upon by Dr. W. Edwards Deming, who introduced SPC to Japanese industry after WWII. After early successful adoption by Japanese firms, SPC has now been incorporated by organizations around the world as a primary tool to improve product quality by reducing process variation [2].
The use of statistical process control (SPC) was initially ignored in North America for quite some time, but in the 1960s and moving forward, SPC—using control charts to control every step of a process—became an integral part of any manufacturing process. Dr. Robert Deming was the evangelist who advocated the concept of eliminating final inspection requirements if every step in the process was monitored. At the beginning, this program met management head-winds, but over time, the concept, when adopted from senior management down through an organization, has proven to reduce costs and improve quality.
From our experience, and with the development of a host of modern electronic innovations, we have witnessed this program successfully interfaced directly from the machine to an engineer's computer and stored as history to the cloud.
The Bürkle LFC roller coating machine is another example of how a coating process can be monitored in "real time." 
To read this entire article, which appeared in the February 2021 issue of PCB007 Magazine, click here.
---
Suggested Items
09/25/2023 | Koh Young
Koh Young Technology, the leader in True3D™ measurement-based inspection solutions, will discuss the increasingly significant role of data collection and analysis to enable Generative Artificial Intelligence (GenAI) functionality to improve productivity in our industry.
09/25/2023 | Don Ball -- Column: The Chemical Connection
If your HDI or UHDI production process is quality challenged, don't assume your etcher is to blame. Many factors impact the quality of the final product, so assess broadly, and you may find that the "the devil is in the details." Generally, the first place most people can get good product specification measurement is at the end of the etching process, It's natural and easy to blame quality shortcomings on the etcher. By all means, look at your etcher and invest some time trying to improve its performance but don't stop there. Other factors may be affecting the etch uniformity.
09/21/2023 | KIC
KIC, a renowned pioneer in thermal process and temperature measurement solutions for electronics manufacturing, is thrilled to announce its participation in the upcoming SMTA Guadalajara Expo & Tech Forum.
09/21/2023 | Scienscope International
Join Scienscope at the Guadalajara Expo and Tech Forum, where innovation knows no bounds. 
09/21/2023 | Cadence Design Systems, Inc.
Cadence Design Systems, Inc. announced it has expanded its design IP portfolio on TSMC's 3nm (N3E) process—most notably with the addition of the flagship Cadence® 224G Long-Reach (224G-LR) SerDes PHY IP, which has achieved first-pass silicon success.