Books

Featured Books

smt007 Magazine

Latest Issues

Current Issue

Chips Don't Float

In Europe and the U.S., legislation is under way to revitalize PCB fabrication and packaging. What is the status of this work, and how specifically does this change the industry landscape for EMS companies? What will help keep us afloat?

Flying High With Digital Twin

The opportunity to use manufacturing simulation as a test bed for job planning and process optimization brings continuous improvement into the modern age. This may be an all-or-nothing type of project, but it's worth the investment.

Artificial Intelligence

In this issue, we (and AI) explored how and when artificial intelligence plays a role in manufacturing today. Whether on the factory floor, or in the front office, AI applications are emerging and changing how we approach planning, processes and problem solving.

Columns

Latest Columns

||| MENU
Lessons Learned During Pandemic Fuel KYZEN's Customer Support, Growth
March 11, 2021 | Real Time with...IPC
Estimated reading time: Less than a minute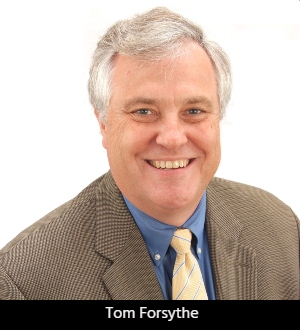 Tom Forsythe shares how KYZEN applied pandemic experiences to their delivery of customer support. The company's R&D has continued, including AquaNox product line formulations for water soluble organic acids, where cleaning has historically not been necessary but now is increasingly required. Like many companies in our industry, KYZEN has turned lemons into lemonade during the pandemic.
To listen to this Real Time with... IPC APEX EXPO interview, click here.
---
Suggested Items
09/27/2023 | HyRel
HyRel Technologies, a global provider of quick turn semiconductor modification solutions, is proud to announce that Brian Watson, the company's Founder and President, will be a featured presenter at SMTA International. The event is scheduled to take place on Tuesday, October 10.
09/27/2023 | IFR
The new World Robotics report recorded 553,052 industrial robot installations in factories around the world – a growth rate of 5% in 2022, year-on-year.
09/26/2023 | Miles Moreau, KIC
The U.S. Chips Act Propels Collaboration Between Semiconductor Manufacturers and Equipment Suppliers In today's rapidly evolving world, the semiconductor industry stands as a driving force across economies and industries, propelling progress through technological advancements. The U.S. Chips Act emerges as a game-changing legislation aimed at redefining America's semiconductor manufacturing prowess. The Act sets forth a clear mission: bolster domestic chip production, reinforce national security, and stimulate economic growth.
09/26/2023 | QinetiQ
KBR and QinetiQ signed a teaming agreement to work collaboratively to deliver test and evaluation services for the Australian Defence Force.
09/26/2023 | IPC
Join fellow EMS leaders in the region on Oct 5, 2023 at 4:30 - 8:00 p.m. EDT to share industry pain points and solutions.