Books

Featured Books

smt007 Magazine

Latest Issues

Current Issue

Economic Headwinds

This issue takes stock of the current economic outlook and how companies are using current conditions to move themselves through technological evolutions, workforce shifts, and financial changes. Even with these headwinds, there's forward progress to be made.

Attracting New Talent

To get different results in staffing, you must change how you define, promote and recruit your job opportunities. How do you become magnetic to high-quality early-career candidates?

Test and Inspection

Test and inspection methods are undergoing rapid change. In this issue, we consider the influence of AOI, AI, and human eyes. How exactly are these pieces of the puzzle changing the role of test and inspection?

Columns

Latest Columns

||| MENU
Excerpt: The Printed Circuit Assembler's Guide to… Smart Data
April 7, 2021 | Sagi Reuven and Zac Elliott, Siemens Digital Industries Software
Estimated reading time: 3 minutes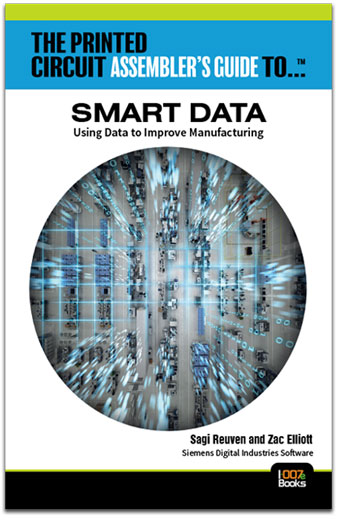 The following excerpt is from The Printed Circuit Assembler's Guide to...™ Smart Data: Using Data to Improve Manufacturing book.

Introduction
Whenever we discuss data, keep in mind that people have been collecting data, verifying it, and translating it into reports for a long time. And if data is collected and processes are changed automatically, people still will be interpreting and verifying the accuracy of the data, creating reports, making recommendations, solving problems, tweaking, improving, and innovating. Whatever data collection system is used, any effort to digitalize needs to engage and empower the production team at the factory. Their role is to attend to the manufacturing process but also to act as the front line of communications and control.
When operations are not performing as expected, they need to be able to:
Act as the first line of issue containment so that they can minimize the effect of the problem on the final product or process through problem-solving and corrective actions in real-time.
Act as intelligence gatherers during escalation events when engineering is called to the work cell so that they can spend less of their time on data gathering and more on re-engineering for root-cause elimination to remove the possibility for any undesired condition to reappear.
To help your factory take the next steps in the journey to digitalization, in this book, we're going to look at some of the major hurdles that your teams face in collecting manufacturing data that then will be useful—not only for improving processes but also for improving materials and supply chain management, tracing the sources of problems and defective or counterfeit parts, and providing trends analysis for business forecasting and reporting.
In our previous book The Printed Circuit Assembler's Guide to… Advanced Manufacturing in the Digital Age, we looked at what needs to be done to create a smart factory that is able to collect data—including how to remove barriers in an organization, protect the data, and create a system for managing it.
In Chapter 1, we will look at the challenges of collecting good data and where collecting it makes sense for the factory and improving business. In Chapter 2, we will examine what makes data smart, meaning the difference between data on its own and analytics. In Chapter 3, we will cover how data can be distributed from the underlying infrastructure for external use. We also detail some of the tools available today to help you put these principles into practice and look at a real-world example of how companies are reaping the benefits of putting their data to good use with analytics.
The requirements for product quality and reliability contribute to the growing need for meaningful analytics in manufacturing. With growing demands from quality-sensitive industries—such as aerospace, automotive, smartphones, and medical—manufacturers need to ensure their factory operations work properly. Analyzing data simply is not enough. Company managers need to use analytics to create knowledge that can positively affect manufacturing.
Today, with internet of things (IoT) technology entering the manufacturing world, factory managers can take their efficiency and waste-reduction efforts to the next phase using big-data analytics. Advanced big-data analytics can help electronics manufacturers cope with the sheer number and complexity of production activities that influence yield, providing a granular approach to diagnosing and correcting process flaws.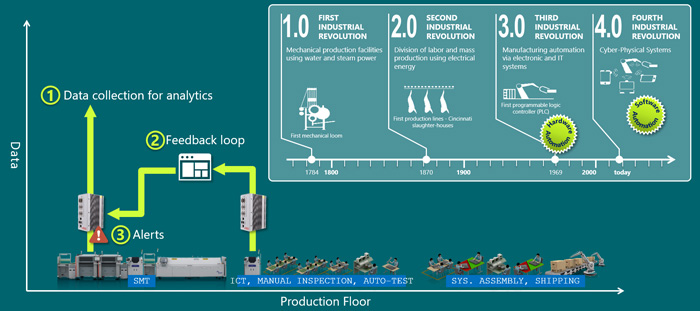 Figure 0.1: Manufacturing intelligence enables Industry 4.0.
Advanced analytics refers to the application of statistics and other mathematical tools to business data to assess and improve practices. In manufacturing, operations managers can use advanced analytics to take a deep dive into historical process data, identify patterns and relationships among discrete process steps and inputs, and then optimize the factors that prove to have the greatest effect on yield.
With IoT applications gathering huge amounts of real-time, shop-floor data constantly, what the electronics manufacturing industry now needs are analytics solutions that can aggregate these isolated data sets and analyze them to reveal important insights. These insights can be leveraged to enable better decision-making and ultimately reduce cost and waste.
To download this free eBook, published by I-Connect007, click here.
To view the entire I-Connect007 eBook library, click here.
Other related content
I-007e Micro Webinar: Implementing "Digital Twin" Best Practices From Design Through Manufacturing
Realtime with I-Connect007 Roundtable: Siemens and Computrol: Achieving Operational Excellence in Electronics Manufacturing
I-Connect007 Column: Lean Digital Thread, from Sagi Reuven, Siemens Digital Industries Software
---
Suggested Items
12/08/2023 | TT Electronics
TT Electronics, a leading provider of global manufacturing solutions and engineered technologies, announced today that one of its Asia electronics manufacturing facilities has received approval from the Food and Drug Administration (FDA), through its premarket approval (PMA) supplement evaluation process, to manufacture Class IIa devices on behalf of global medical OEM customers.
12/08/2023 | Mycronic
Mycronic AB has received an order for an SLX mask writer from an existing customer in Asia. The order value is in the range of $7 - $9 million. Delivery of the system is planned for the third quarter of 2024.
12/07/2023 | Matt Stevenson -- Column: Connect the Dots
It makes sense to optimize your board using design for manufacturability (DFM) techniques. But applying DFM best practices can be confusing without formal training. The results are designs that are often incomplete, poorly designed, or too complex. When these issues arise, your PCB manufacturing partner rejecting the design can be considered a best-case scenario because it means they have your back. If your design is simply dropped into an automated queue without concern for manufacturability, the output can be a batch of unusable boards.
12/05/2023 | Travis Kelly -- Column: American Made Advocacy
For this month's PCBAA Member Profile, the focus is on Hari Pillai, president, Technology Components, Sanmina. Hari says, "I think I've had a good dose of luck throughout my career. But beyond luck, I had a vision to become a general manager as far back as my undergraduate years. I made all my career decisions based on that. My evaluation criteria was always, "How does this opportunity get me closer to my goal?" Sometimes opportunities come from unexpected places."
12/05/2023 | Amkor Technology
Amkor Technology, Inc., a leading provider of semiconductor packaging and test services, has announced its plan to build an advanced packaging and test facility in Peoria, Arizona.