Books

Featured Books

pcb007 Magazine

Latest Issues

Current Issue

Finding Ultra

New demands on PCB fabrication, namely advanced packaging, ultra high density interconnect (UHDI), and new specialty materials, are converging, changing the landscape of our business. Is it time to start paying close attention to this convergence?

Developing a Strategy

A solid strategy is a critical part of success. This month, we asked some of the top industry leaders and business strategy "gurus" to share their thoughts on developing strategies.

Winning With TQM

In this issue, we explore how TQM has entered the DNA of continuous improvement disciplines, and the role leadership transformation plays in this. If you've ever competed against a TQM company, you understand their winning advantage.

Columns

Latest Columns

||| MENU
Isola Releases IS550H Material
April 26, 2021 | Nolan Johnson, I-Connect007
Estimated reading time: 2 minutes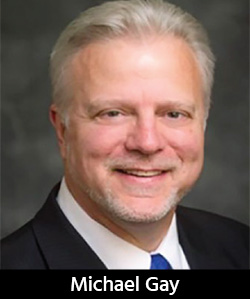 Nolan Johnson speaks with Michael Gay of Isola and Chris Hunrath of Insulectro about the release of their new halogen-free, high-thermal reliability material, which they hope fills the gap in the market between epoxies and polyimides.
Nolan Johnson: I understand there's something new on the market for us to talk about. Why don't you tell us what it is and what the application is?
Michael Gay: Quite a few years ago, the automotive industry OEMs were looking for an alternative to ceramic-based materials for high temperature applications. They wanted something that was less costly. They wanted something that would fill in the gap between typical FR-4 applications and ceramics. A consortium called The Help Project was developed with several large OEMs and other industry participants in the automotive sector who wanted to work together and develop this material. We started with about a half-dozen different candidates and then whittled it down, making comparison to products like 370HR, which is a typical FR-4 lead-free compatible material. We started doing evaluations and we came up with the product we now call IS550H.
Johnson: And this is a new product?
Gay: Yes, it's brand new. We launched this product about four or five weeks ago. The product is manufactured in Asia. It's really directed toward the automotive industry, but because of the properties of the material, it can actually be applied to other industries where high temperatures and high voltage CAF performance are required.
Johnson: From the automotive application perspective, how is this a response to the demands of OEMs?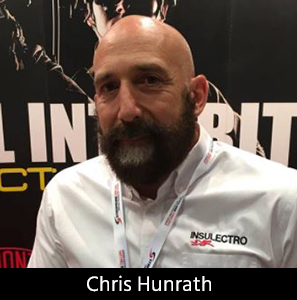 Chris Hunrath: High-speed charging is an obvious area of concern, and one of the ways you accomplish that is using higher voltage. You need something with very good dielectric properties. Epoxy is good, but this material is better. Rapid charging drives this heavy copper requirement as well as the ability to make circuits and embed them in the dielectric material. With thermal performance, in the organic substrates, it has always been the domain of polyimide, with epoxies, multifunctional epoxies, and some materials in between. But there was a space between polyimide and epoxy, and we knew that polyimide doesn't do certain things very well. It absorbs moisture, but it gets brittle as it cures. It is very decomposition resistant, but it does have some other drawbacks.
As Michael mentioned, ceramics are very good in certain applications for high temperature, but you can't do everything you want to do in circuitry in ceramics that you can easily do with a PCB material or organic PCB material. This just gives the engineers and designers a whole lot of options when they're designing circuits. The base resin chemistry (I don't believe it's proprietary) is something called benzoxazine, and it's a newer resin system. It's been around for a long time, but it's newer than epoxy. The way it cross-links and the way it behaves in high temperature applications is different. It has actually been used in aircraft bodies. You've heard the airline industry is moving away from aluminum parts to composite parts. Well, this is the resin that is being used. Resin has to be able to flow and fill large features very well, but it also has to withstand temperature variations. Think of an aircraft on the runway vs. an aircraft in the upper atmosphere—we see some pretty wide temperature changes. This resin chemistry does all those things very well.
To read this entire interview, which appeared in the April 2021 issue of PCB007 Magazine, click here.
---
Suggested Items
09/20/2023 | I-Connect007 Editorial Team
Panasonic's Darren Hitchcock spoke with the I-Connect007 Editorial Team on the complexities of moving toward ultra HDI manufacturing. As we learn in this conversation, the number of shifting constraints relative to traditional PCB fabrication is quite large and can sometimes conflict with each other.
09/14/2023 | MKS' Atotech
MKS' Atotech, a leading surface finishing brand of MKS Instruments, will participate in the upcoming IPCA Expo at Bangalore International Exhibition Centre (BIEC) and showcase its latest PCB manufacturing solutions from September 13 – 15.
09/14/2023 | Vern Solberg -- Column: Designer's Notebook
Flexible circuit applications can be as basic as furnishing electrical interconnect between two conventional circuit board assemblies, or to prove a platform for placing and interconnecting electronic components. During the planning and pre-design phase of the flexible circuit, there will be several material and process related questions that need to be addressed. Most flexible circuit fabricators welcome the opportunity to discuss their customers' flexible circuit objectives prior to beginning the actual design process.
09/14/2023 | John Watson -- Column: Elementary, Mr. Watson
Electronics are continually evolving, driven by innovations in printed circuit board technology. Flexible PCBs have emerged as a revolutionary force, reshaping the PCB industry and influencing the design and functionality of countless electronic devices. Some believe that flexible PCBs are a relatively newer technology, but as we will see, that is not true. Since I'm an instructor, here's a short history lesson on how we got here and what we can expect.
09/11/2023 | PRNewswire
Can digital and/or high throughput manufacturing be applied to circuit boards? Can stretchable electronics be produced without sacrificing processing capabilities?