Books

Featured Books

pcb007 Magazine

Latest Issues

Current Issue

Finding Ultra

New demands on PCB fabrication, namely advanced packaging, ultra high density interconnect (UHDI), and new specialty materials, are converging, changing the landscape of our business. Is it time to start paying close attention to this convergence?

Developing a Strategy

A solid strategy is a critical part of success. This month, we asked some of the top industry leaders and business strategy "gurus" to share their thoughts on developing strategies.

Winning With TQM

In this issue, we explore how TQM has entered the DNA of continuous improvement disciplines, and the role leadership transformation plays in this. If you've ever competed against a TQM company, you understand their winning advantage.

Columns

Latest Columns

||| MENU
Estimated reading time: 4 minutes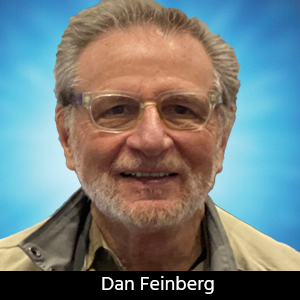 October 13, 2021
Fein-Lines: New Product Review—What's in Your Wallet?
With the trade show season looming, highlighted by AWE, CES, and APEX/EXPO, we are starting to see announcements regarding new and updated devices. Usually, I wait to see them in person and report on those that I feel have the most potential. But this show season is a renewal of sorts for many companies, and as we do not know who will be at the various shows this year, I want to briefly preview some of the more interesting new products and processes. If they appear at one of the shows and there is more to report, I'll do so.
Consider this preview the first of many. In addition, I will be covering some of the new high-tech scams that you should be aware of.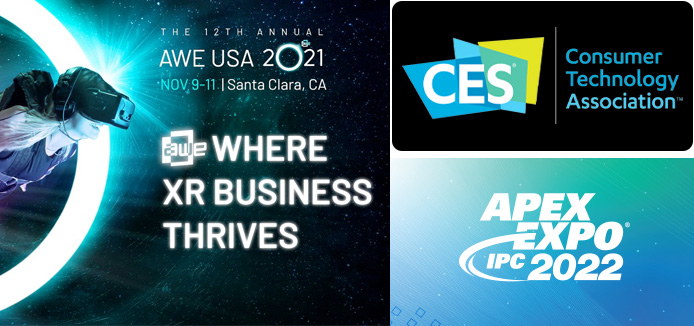 I want to begin with a very simple device that will provide an advantage for almost everyone—an RFID blocking wallet. Yes, I am starting off with coverage of a wallet! If you have a radio frequency ID (RFID) debit or credit card, your personal information and the security of your ID and credit accounts are at risk. Your information from a passive RFID can be gathered in mere seconds without any physical contact with your card–unlike a card requiring physical contact, like an EMV chip. As the number of scams and ID theft increases exponentially, it is recommended that anyone using a RFID card carry it in an RFID blocking wallet or case. The wallet I chose is by Allett, a California company. It is amazingly light weight, comfortable to carry, and includes some other advanced features such as non-slip card pockets. There are others available, of course.
Phone Scam Season
Especially during the annual Medicare enrollment cycle, please be aware of some of the more popular scams.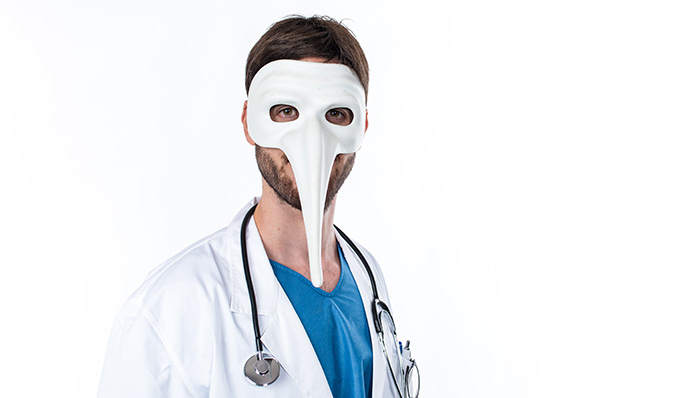 During the next month or so, frequent 2021 Medicare scams you may encounter include:
Fake offers for free medical exams or supplies. You get a bogus call offering free medical exams or checkups; free because they tell you that Medicare will cover them. The problem becomes apparent when you are then asked for your SSN or Medicare number, and possibly even your bank account number.
You get a call stating that they are gathering personal information so that they can send you your "new" Medicare card. Some even ask for a credit card number so they can charge you for your new Medicare card.
You get the call that saying that due to a change in your coverage you are owed a refund; they ask for your bank account ID so they can deposit your funds. Be aware that no one from Medicare will ever ask for financial information like credit card or bank account numbers over the phone.
The number of cybercrime incidents reported to the FBI this year is up 62%. I am sure that there are many that were not reported. The rate of cybercrimes is expected to increase as criminals take advantage of the hectic activity of the holiday season to use scams and ransomware to steal from American businesses.
Spotlight on AWE and CES
Perhaps the software of most interest presently (and that will come with about 75% of the world's new computers starting early in 2022) is the first fully new version of Windows in years, Windows 11. The free upgrade to Windows 11 started on October 5 and will be phased and measured with a focus on quality. Windows Update will inform users when their device is eligible.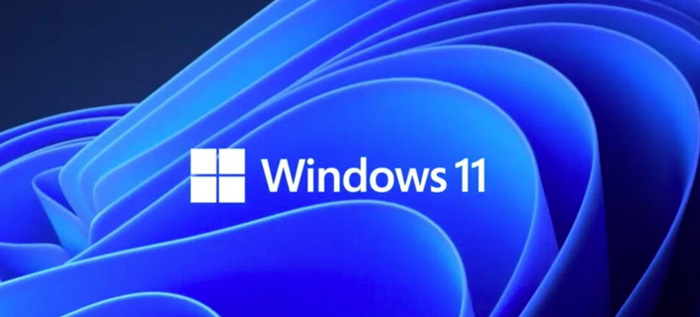 This update includes a significant design makeover with a new refreshed look and feel. The overall look and feel will be totally up you. The focus will be center screened by default with the start button in the center instead of the far left. I believe this will be optional, but it does seem like a good idea. Right clicking on the start button will include more actional options.
Some of the more exciting features include the apparent collaboration between Microsoft, Amazon, and Google with the ability to download what seems to be optimized for Windows 11 Android apps from the Amazon Playstore right on your desktop. It looks like all the things you can easily do on a small screen smartphone will be also easily accessible on your full computer screen. Windows 11 seems to almost cross the line between a phone and a fully powerful desktop or notebook. Other features include a modernized and updated version of MS Teams, the full use of Wi-Fi 6 (300% higher bandwidth than Windows 10), increased touch, and pen compatibility. If you are into computer gaming, this operating system will provide significant upgrades in graphics using Auto HDR (High Dynamic Range) by adding a wider range of colors, brightness levels, and richness. It is reported that the Xbox Series X/S technology is part of the gaming capabilities of Windows 11. Direct storage will quickly load the graphics card of your PC without having to go through the CPU, thus adding amazing speed and response to games and, I expect, to all graphics-related activities.
I am sure that virtually all new computers and computer components being shown at CES this year will include Windows 11. As I become more familiar with it in the coming months, I will have more to discuss, including a guide on what to do before and right after upgrading your present PC to Windows 11.
In the upcoming columns and articles, we will discuss other new devices on the horizon, including the annual release of new smartphones, the amazing growth of augmented reality, new smart home and computer technology, electronic manufacturing, and so much more. Stay tuned.
Dan Feinberg is an I-Connect007 technical editor and founder of Fein-Line Associates.