Books

Featured Books

smt007 Magazine

Latest Issues

Current Issue

Chips Don't Float

In Europe and the U.S., legislation is under way to revitalize PCB fabrication and packaging. What is the status of this work, and how specifically does this change the industry landscape for EMS companies? What will help keep us afloat?

Flying High With Digital Twin

The opportunity to use manufacturing simulation as a test bed for job planning and process optimization brings continuous improvement into the modern age. This may be an all-or-nothing type of project, but it's worth the investment.

Artificial Intelligence

In this issue, we (and AI) explored how and when artificial intelligence plays a role in manufacturing today. Whether on the factory floor, or in the front office, AI applications are emerging and changing how we approach planning, processes and problem solving.

Columns

Latest Columns

||| MENU
SigmaTron, Wagz Announce Closing Merger Agreement
January 4, 2022 | GlobeNewswire
Estimated reading time: 1 minute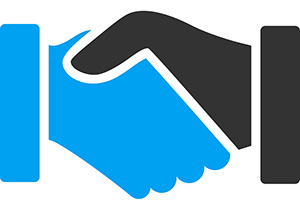 SigmaTron International, Inc., an electronic manufacturing services company and Wagz, Inc., a privately-held pet technology company, announced that the pending merger agreement, has closed on December 31, 2021. As previously announced in our press release dated December 10, 2021, the objective was to close the transaction by the end of calendar 2021. Under the final Agreement, the current shareholders of Wagz, excluding SigmaTron, will receive a total of 1,546,592 newly issued shares of SigmaTron common stock.Wagz will become a wholly-owned subsidiary of SigmaTron.Gary R. Fairhead will become the Chairman of the Board of Wagz and Terry B. Anderton will remain the Chief Executive Officer and President of Wagz.
Commenting on the closing of the transaction, Gary R. Fairhead, SigmaTron's Chairman of the Board and Chief Executive Officer, said, "We are pleased that we were able to close the transaction with Wagz as it had been pending for an extended period of time.We believe that the Pet Tech market remains as strong as it has ever been, with Pet Tech forecasted to grow significantly as a component of the overall pet marketplace.  We believe that Wagz brings unique intellectual property and experience to this expanding marketplace and their product roadmap holds significant promise.As an Internet of Things (IoT) company with the potential for recurring revenue, we are excited to join with Wagz to execute their technology vision."
Terry B. Anderton, Wagz co-founder and Chief Executive Officer, said, "We believe that the capabilities SigmaTron and Wagz have together will provide a competitive advantage in Pet Tech as we execute the Wagz vision together.  With both companies under one structure, we will be able to utilize synergy in the areas of design, manufacturing and distribution, allowing the combined entity to better utilize Wagz intellectual property and provide greater margins overall.  The possibilities that this combination creates are very exciting."
Anderton continued, "Please note that Wagz will have a booth at the CES Show in Las Vegas this week and we invite everyone to stop by and meet the Wagz team."
---
Suggested Items
09/22/2023 | ACN Newswire
Nanofiber Quantum Technologies Inc. raised $8.5m from leading venture capital investors. Phoenix Venture Partners (PvP) in the US, and Japan's JAFCO Group Co Ltd, SPARX Group Co Ltd, Keio Innovation Initiative, Inc. (KII), and Waseda University Ventures (WUV) financed the round through convertible notes.
09/22/2023 | Qualcomm Technologies, Inc.
Charter Communications, Inc. and Qualcomm Technologies, Inc., today announced a collaboration to deliver the next-generation Advanced Wi-Fi router that will bring Wi-Fi 7 and 10 Gbps Wi-Fi capabilities to Spectrum Internet users, helping support and enhance the converged connectivity experience for residential and small and medium-sized business customers. Advanced Wi-Fi routers with Wi-Fi 7 are expected to be available to Spectrum customers in 2024.
09/21/2023 | Anda Technologies
Anda Technologies, a leading provider of fluid application and custom automated manufacturing equipment, is excited to announce its participation in SMTA Guadalajara, a premier event in the electronics manufacturing industry.
09/21/2023 | Thermaltronics USA, Inc.
Thermaltronics USA, Inc., a globally acclaimed manufacturer of Precision Soldering Robots and innovative Curie point soldering systems, is excited to announce its participation in the highly anticipated SMTA Guadalajara Expo & Tech Forum, scheduled to take place from October 25-26, 2023.
09/21/2023 | ViTrox
ViTrox, which aims to be the world's most trusted technology company, is pleased to announce the addition of Hayden Dalton to our team as a Field Support Engineer who based in Milwaukee, WI, effective August 21, 2023.