Books

Featured Books

design007 Magazine

Latest Issues

Current Issue

Simplification

On the subject of simplification, our expert contributors explain how to design PCBs without making them complex and over-constrained—whatever the level of technology. In addition, we discuss the effect your decisions and tradeoffs have on design complexity.

The Standards of Design

Our expert contributors discuss how PCB designers can utilize standards to save time and money, not to mention frustration. We also spotlight the newly updated version of the IPC Checklist, a handy guide that illustrates which standards cover which topics, from front-end design through assembly.

Rigid-flex: Designing in 3D

In this month's issue, our expert contributors share their best tips, tricks and techniques for designing rigid-flex circuits. If you're a rigid board designer considering moving into the 3D world of rigid-flex, this issue is just what the doctor ordered!

Columns

Latest Columns

||| MENU
Real Time with… IPC APEX EXPO: Siemens' Supply Chain Solutions
January 17, 2022 | Nolan Johnson, I-Connect007
Estimated reading time: 6 minutes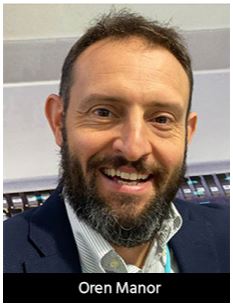 Nolan Johnson speaks with Oren Manor of Siemens Digital Industries Software about the company's booth at IPC APEX EXPO, which will highlight a DSI platform meant to help designers find and use components in their designs during these tough supply chain challenges.
If you can't make it to IPC APEX EXPO, don't worry. We'll be bringing you interviews with the engineers, managers and technologists who are making a difference in our industry.  
To listen to this Real Time with… IPC APEX EXPO interview with Oren Manor, click here.
Nolan Johnson: Hi. Nolan Johnson here for Real Time with… IPC APEX EXPO. I'm speaking with Oren Manor, the director of business development to the Siemens Industrial Software and Digital Manufacturing. Oren, welcome.
Oren Manor: Thanks. Great to be here.
Johnson: We're here to discuss APEX. And Siemens will be present at the show. What are you bringing to the show floor in San Diego?
Manor: We're going to be bringing a suite of applications. And some of our focus this year is going to be around the supply chain challenges that are still running through the industry. We're still seeing the shortage of components. And we really have quite a number of applications which are there to try to address this challenge, which we've seen last year, is continuing this year. Probably also, we foresee to be with us maybe even for another year after. And we have, of course, Supplyframe, the latest acquisition that Siemens did last year.
So, the booth is really going to be with Supplyframe and Siemens together, and we're going to be showcasing the Supplyframe DSI platform, designed to source intelligence and all the capabilities that they bring. And we're also going to show how some of the Supplyframe data has already integrated into the Siemens applications, allowing our customers running design for manufacturing analysis, programming, different types of machines, doing different type of quoting and costing to use some of Supplyframe data regarding availability, regarding price regarding alternatives, in order to make supply chain decisions through the process—whether it's at the design phase, whether it's the handoff before, whether it's in the pre-production, whether you're just thinking of where you're going to manufacture this and how you're going to manufacture it, or if it's really on the floor, just you're going to start and you have to finalize all of your acquisitions and so on. So that's definitely something that we're going to be focusing on.
Johnson: Supplyframe sounds quite intriguing, Oren. Where does that fit in the overall business operations model for a company?
Manor: Supplyframe, I mean, first of all, works with OEMs. OEMs, when they're planning a design and doing some initial conceptual design and they're starting, that's really where Supplyframe brings them a lot of insights regarding making decisions around the BOM. You select your discreet components, your microprocessors, and your capacitors. And if you look at the life cycle, end of life, and availability, and you know you're going to be doing most of the manufacturing in Mexico, then Supplyframe might tell you that this component is very hard to get outside of Southeast Asia. If you're going to be making this product mostly in Eastern Europe, Supplyframe might tell you these components are available in the Americas, but not easy to get in Europe.
So, you can make these decisions. You can see that this component, for example, is going to be end of life in about a year. If you are planning a three-to-five-year program, maybe this is not out the best component for you. Also, it will allow you to select multiple alternatives. Maybe if in the past we could survive with dual alternatives, we see now that this crunch in the availability of components, one thing is to just select more and more alternative components to give you the agility and flexibility when you get to the production later on.
Johnson: This certainly has been an ongoing issue for the industry.
Manor: And then of course, Supplyframe also joins us in manufacturing, where you have the design, and you actually have to now source it. Again, you can use a lot of their insights to understand, "Where should I source it from? Who has more availability? Is it Avnet? Is it DigiKey? Is it Arrow? What kind of prices can I get directly from the chip vendor? How does the pricing look like now?" We've always had long lead items and we've also always had strategic sourcing. But my feeling is, today, the situation is so grim, the entire BOM is basically a long lead item. And if you don't do strategic sourcing for your entire BOM across all your products, then you cannot manufacture as much as you want. And we're seeing that our manufacturers, if they need to do a batch of 1,000, they only do 800 because that's what they can source, and they do the missing 200 next week.
That leads us to the other challenge that the mix is going even higher, lot sizes are shrinking because you can't source components since people want to get the products into the market and there's a crazy demand for electronics in vehicles and EVs. So, they're making ECOs. They're changing the design, they're altering their BOM. They're bringing in different components, very similar, but not identical. And then they're telling the manufacturers, "Okay, just run with this component." But then it turns out that that component has a different supply form, the pins are slightly different, this stencil doesn't match, and you start seeing quality issues. We're going to show how we have the tools to really help us cope with the high level, try to minimize the ECOs up front, but also try to minimize the impact on the process of all of these ECOs on the shop floor.
Johnson: I take it you will have a series of demos available for interested people?
Manor: Exactly. We will have demos available for this whole Supplyframe. We will be focusing on our DFM analysis, of course, the whole process engineering, and of course Op Center, which is our consolidated MES and real manufacturing operations platform, including our analytics, our ability to do low code cloud development, getting all the data from the machines. The connectivity will be showing that and really showing how all of the data flow through all the applications so we're really one of the best in the industry to take an enterprise and digitalize this whole design through manufacturing flow.
Johnson: That is going to be a very interesting conversation to be having on the show floor. I certainly am interested in finding out more about what you have to say. Thank you for taking the time to speak with us, Oren.
Manor: Sure. Keep safe. And I hope to see you soon.
Johnson: Once again, I've been speaking with Oren Manor. He's the director of business development for Siemens Industrial Software and Digital Manufacturing. Thanks for listening.
Check out this additional content from Siemens Digital Industries Software:? 
---
Suggested Items
11/29/2023 | TT Electronics
TT Electronics, a global provider of custom power solutions and engineered technologies, has announced that its Power and Control business has officially opened its new state-of-the-art research, development and manufacturing facility.
11/29/2023 | Dana Korf -- Column: Dana on Data
November's issue of Design007 Magazine had an excellent theme that evolved around design simplification. There were exceptionally good articles about how to reduce over-constrained or needlessly complex designs. One significant time-consuming category is the creation of many design files and drawings which lead to lengthy creation and interpretation time along with the considerable time to resolve conflicting or erroneous information.
11/29/2023 | Anaya Vardya -- Column: Standard of Excellence
To sustain a standard of excellence, it's equally important to look at both what we're doing today as well as what we'll do in the future. In other words, plan ahead. In that spirit, I thought it would be prudent to peek into the future and talk about what a printed circuit board fabrication facility with a "standard of excellence" will look like five years from now.
11/27/2023 | IPC
IPC welcomes the actions outlined today by the U.S. Government "to strengthen supply chains critical to America's economic and national security."
11/28/2023 | Preeya Kuray -- Column: Material Insight
On May 11, 2023, Reps. Blake Moore (R-UT) and Anna Eshoo (D-CA) introduced the Protecting Circuit Boards and Substrates (PCB) Act to Congress. In October, I had the great pleasure of discussing the bipartisan Protecting Circuit Boards and Substrates Act with Congressman Moore, who represents Utah's First Congressional District. He shared his thoughts on how supporting and investing in the domestic PCB industry can help bolster American security.