Books

Featured Books

smt007 Magazine

Latest Issues

Current Issue

Chips Don't Float

In Europe and the U.S., legislation is under way to revitalize PCB fabrication and packaging. What is the status of this work, and how specifically does this change the industry landscape for EMS companies? What will help keep us afloat?

Flying High With Digital Twin

The opportunity to use manufacturing simulation as a test bed for job planning and process optimization brings continuous improvement into the modern age. This may be an all-or-nothing type of project, but it's worth the investment.

Artificial Intelligence

In this issue, we (and AI) explored how and when artificial intelligence plays a role in manufacturing today. Whether on the factory floor, or in the front office, AI applications are emerging and changing how we approach planning, processes and problem solving.

Columns

Latest Columns

||| MENU
Supply Chain's Risky Behavior
February 2, 2022 | I-Connect007 Editorial Team
Estimated reading time: 3 minutes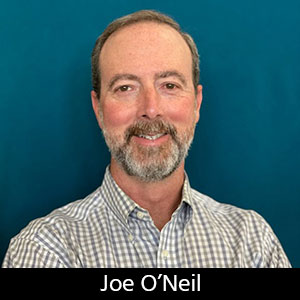 Barry Matties and Nolan Johnson speak with Joe O'Neil, CEO of Green Circuits, about something that seems to be on everyone's minds—the rising cost of, well, everything. Joe's background in marketing and finance, as well as his leadership at Green Circuits, positions him as an expert on managing costs related to labor, facilities, lead times, employee training, and the future of the industry. But what rising costs actually surprised him? This is a must-read for us all. 
Barry Matties: Joe, costs are going up and fabricators have tried to compress the cost, to not pass it on. But you can only compress for so long. In the past, you might have seen a fluctuation in a particular material or some components, but now it seems to be everything from shipping to labor to utilities. Is it everything?
Joe O'Neil: It's not everything, but it is most things and they're the big things. From an EMS provider standpoint, 60–80% of every dollar of revenue is materials, depending on the sector or region you're serving. The supply chain is strained, inventory levels are down. We're at the beginnings of the bubble of double and triple ordering. Everyone has horror stories about price gouging. Customers are suddenly okay with taking broker risk, as long as you test and do other things to mitigate the risk. Two years ago, it was, "Absolutely not," and now it's, "Whatever could make that two-year lead time turn into tomorrow, we're open to looking at it." They're salvaging bone yards and pulling parts—so that's the material piece.
There's definitely a cost increase in labor. Entry-level jobs around here are $20 an hour and that's if you just want to flip burgers. If you have somebody who will be dedicated, show up every day, and learn a trade, you expect to pay more. One area going the other direction is selling, general and administrative (SG&A) expenses. There's an opening of the mindset to accept remote workforce, which allows you to contract out your workforce to areas where costs are lower. Our industry was late to the party, and we've made gains, although not enough to offset the direct labor increases.
Another surprise to me was factory costs, leases, and real estate. Because of that remote workforce, I thought commercial industrial real estate would go down. Instead, it has skyrocketed; it was a surprise, but it's up like everything else. Equipment costs are brutal right now because of what our customers are going through. We buy equipment from OEMs, who are typically our customers, and they're getting hit with cost and lead time increases. It certainly seems like a big inflationary environment.
Matties: With the mention of lead times up to two years, can you expand on that?
O'Neil: It used to be a 52-week lead time, and "we just don't know how to tell you that it's been discontinued," or that "we haven't gotten it out of the lab yet." There can be 51 weeks of supply already committed, and you can be in line at 52, so it's different. One part that seems to be improving is the decommit and recommit chaos. We had those three or four months of chaos on the lead time, where one day you heard it was two weeks, and the next day it was 52 weeks. How does the thing that you ordered two weeks ago suddenly turn into 26 weeks when it's supposed to be here today?
In years past, you would see that maybe once a week. But it went from one or two things per month, to one or two things per week, to one or two things per bill of materials, to a handful of things per bill of materials. It's an exponential set of problems, so more resources must be dedicated to validating the supply chain data and ensuring that we've got tracking numbers. You come to not trust your "trusted" suppliers because you keep getting burned. You need to validate everything, because you can't get a production schedule without having some visibility on materials that you can rely on.
To read this entire conversation, which appeared in the February 2022 issue of SMT007 Magazine, click here.
---
Suggested Items
09/22/2023 | IPC
Join fellow EMS leaders in the region on Oct 5, 2023, 4:30 - 8:00pm EDT, to share industry pain points and solutions. Our focus for this meeting is how companies profitably reach the next level of revenue. Following a presentation on the current EMS market and revenue tiers in the industry, participants will discuss how to reach the next level and grow their business. Discussion will pull from direct experience, questions, and ideas. From there, the conversation goes where you, the leaders, take it. Every roundtable ends in unique takeaways.  
09/21/2023 | KYZEN'
KYZEN, the global leader in innovative environmentally friendly cleaning chemistries, will exhibit at the SMTA Guadalajara Expo and Tech Forum, scheduled to take place Oct. 25-26, 2023 at the Expo Guadalajara in Guadalajara, Jalisco, Mexico.
09/20/2023 | Zentech Manufacturing
Zentech Manufacturing is pleased to announce that it has chosen Tim Facklam to be its Chief Operating Officer.
09/19/2023 | TRI
Test Research, Inc. (TRI) will join the SMTA Guadalajara Expo 2023 to showcase our award-winning Inspection solutions for the SMT industry.
09/13/2023 | Intel
Intel Corporation announced that it has agreed to sell an approximately 10% stake in the IMS Nanofabrication business to TSMC. TSMC's investment values IMS at approximately $4.3 billion, consistent with the valuation of the recent stake sale to Bain Capital Special Situations.