Books

Featured Books

design007 Magazine

Latest Issues

Current Issue

Simplification

On the subject of simplification, our expert contributors explain how to design PCBs without making them complex and over-constrained—whatever the level of technology. In addition, we discuss the effect your decisions and tradeoffs have on design complexity.

The Standards of Design

Our expert contributors discuss how PCB designers can utilize standards to save time and money, not to mention frustration. We also spotlight the newly updated version of the IPC Checklist, a handy guide that illustrates which standards cover which topics, from front-end design through assembly.

Rigid-flex: Designing in 3D

In this month's issue, our expert contributors share their best tips, tricks and techniques for designing rigid-flex circuits. If you're a rigid board designer considering moving into the 3D world of rigid-flex, this issue is just what the doctor ordered!

Columns

Latest Columns

||| MENU
High-Voltage Circuit Design Guidelines and Materials
February 8, 2022 | Celso Faia and Davi Correia, Cadence Design Systems
Estimated reading time: 2 minutes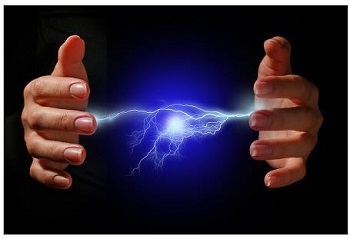 The Hubble telescope, the Cassini-Huygens mission, and other exploratory spacecraft utilize high-voltage DC power supplies for everything from vidicon camera tubes and mass spectrometers to radar and laser technologies. NASA has experienced performance problems with the 1.5 kV supplies because—as a 2006 report stated—"designers did not take the high-voltage problems seriously in the initial design." The report cited very narrow parts parameters, electrical insulation problems in dielectrics, ceramics, bad geometries, small spacing, the use of the wrong insulating materials, and thermal expansion as causes for the power supply failures.
Designing a circuit that includes high-voltages requires a different—and much more rigorous—approach than seen with other PCB designs. And the need for more attention increases for high-density designs. Along with that approach, design teams also must become familiar with terminology that covers insulation, board materials, clearance, creepage, and altitude. Designers also should have an overall knowledge of regulations that can impact the circuit.
High-Voltage Design Problem-Solving Begins With the PCB Layout
All of us know that proper trace spacing in a PCB design maintains signal integrity and helps with preventing the propagation of electromagnetic interference. In high-voltage PCB design, trace spacing becomes even more important. If we rightfully consider the board as a series of conductive elements, the possibility of differences in potential—creating high-voltage flashover with narrow trace spacing—becomes a certainty.
Along with the IPC-2221 Generic Standard on Printed Board Design that establishes the design principles for interconnections on PCBs, the International Electrotechnical Commission (IEC) and the Underwriters Laboratories (UL) also produced IEC/UL 60950-1, the "Safety of Information Technology Equipment" standard, that describes safety requirements for products and details minimum allowed PCB spacing requirements. As a combination, the standards also set guidelines for PCB layouts that include two important parameters called clearance and creepage.
Using the IEC 60950 definition, clearance equals the shortest distance between two conductive parts, or between a conductive part and the bounding surface of the equipment, measured through air. A small clearance value between two conductors establishes the environment for a high-voltage flashover or arc. Clearance values vary according to the type of PCB material used for the circuit, the voltages, and operating environment conditions such as humidity and dust. Those environmental factors—and others—decrease the breakdown voltage of air and increase the opportunities for a high-voltage flashover and a short circuit.
We can address clearance issues through ECAD/MCAD design principles. Since the bounding surface described in the IEC definition is the outer surface of an electrical enclosure, we can use 3D design tools and design rules to establish the clearance between enclosures and components for rigid and rigid-flex circuits. We can also apply good PCB design principles by isolating high-voltage circuits from low-voltage circuits. Fabricators often recommend placing the high-voltage components on the top side of a multilayer board and the low voltage circuits on the bottom side of the PCB. Other methods involve placing the appropriate insulating materials between high-voltage nodes and over any exposed high-voltage leads.
To read this entire article, which appeared in the January 2022 issue of Design007 Magazine, click here.
---
Suggested Items
11/30/2023 | Chris Young, Young Engineering Services
There are many ways, dozens to be sure, and most likely many more, to streamline a PCB design. My goal here is to pick a single-digit number of rules to abide by, that can be reasonably adhered to, and provide some bang for the buck. These rules are meant to reduce design scope creep, avoid PCB respins, and improve production yields.
11/30/2023 | Hirose
Hirose has expanded its low-profile DF51K wire-to-board connector series to include a surface mount technology (SMT) version. Compatible with automated assembly processes, including pick-and-place machines, the DF51K SMT Series simplifies the assembly process and saves significant manufacturing time and cost. 
11/29/2023 | Siemens
Siemens Digital Industries Software set the benchmark for innovation in the field of engineering simulation with the launch of two groundbreaking solutions - HEEDS™ AI Simulation Predictor software and Simcenter™ Reduced Order Modeling software.
11/30/2023 | Tim Haag -- Column: Tim's Takeaways
I am, at heart, a die-hard "Star Trek" fan. When I was a kid, I was all about phasers, warp drive, and cool stuff like that. However, these days, I tend to put a higher value on production and storytelling. But like any fan (I'm avoiding "Trekkie" because, frankly, it's kind of embarrassing), I have certain moments from the hundreds (if not thousands) of hours filmed for the various TV shows and movies that are among my favorites. One of those moments is in "Star Trek III, The Search for Spock," when our heroes steal the Starship Enterprise from space dock.
11/29/2023 | Anaya Vardya -- Column: Standard of Excellence
To sustain a standard of excellence, it's equally important to look at both what we're doing today as well as what we'll do in the future. In other words, plan ahead. In that spirit, I thought it would be prudent to peek into the future and talk about what a printed circuit board fabrication facility with a "standard of excellence" will look like five years from now.