Books

Featured Books

design007 Magazine

Latest Issues

Current Issue

Simplification

On the subject of simplification, our expert contributors explain how to design PCBs without making them complex and over-constrained—whatever the level of technology. In addition, we discuss the effect your decisions and tradeoffs have on design complexity.

The Standards of Design

Our expert contributors discuss how PCB designers can utilize standards to save time and money, not to mention frustration. We also spotlight the newly updated version of the IPC Checklist, a handy guide that illustrates which standards cover which topics, from front-end design through assembly.

Rigid-flex: Designing in 3D

In this month's issue, our expert contributors share their best tips, tricks and techniques for designing rigid-flex circuits. If you're a rigid board designer considering moving into the 3D world of rigid-flex, this issue is just what the doctor ordered!

Columns

Latest Columns

||| MENU
IPC Welcomes the European Chips Act
February 10, 2022 | IPC
Estimated reading time: 2 minutes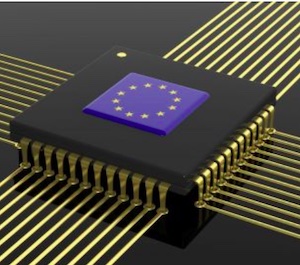 The electronics manufacturing industry is welcoming the release of the European Commission's European Chips Act with its strong support for advanced packaging and calling for its swift implementation as part of a broader and equally important strategy to rebuild the European electronics manufacturing ecosystem.
In its proposal, the Commission proposes robust public and private investment in chip fabrication as well as semiconductor packaging. Today, in a post-Moore's Law environment, electronic interconnection within the package is key to realizing more advanced functionality and economic efficiencies in chip designs. Pairing investments in advanced packaging with investments in chip fabrication is necessary to technological innovation and greater supply chain resiliency.   
"The Chips Act is critically important in ensuring a sustainable supply of cutting-edge chips for Europe's electronics manufacturers and strategic industries," said IPC President and CEO John W.  Mitchell. "However, chips don't function in isolation; they require interconnection with other components via printed circuit boards and PCB assemblies, which are mostly built outside of Europe. To meet the goals of the Chips Act, Europe needs to take a comprehensive approach to bolstering the region's electronics manufacturing ecosystem."
IPC has been a leading European voice for a "silicon-to-systems" approach that recognizes the strategic importance of printed circuit board (PCB) fabricators and electronics manufacturing services (EMS) companies. Last April, IPC released a detailed analysis of Europe's strengths and vulnerabilities in these critically important sectors as well as policy recommendations to boost the resilience and competitiveness of the industry in Europe.
Electronic systems are essential to every industrial sector across Europe's economy and key to delivering on Europe's digital and green transitions. And yet, the Chips Act perpetuates a far too narrow, triage-like approach to technological innovation focused almost singularly on one segment of the electronics manufacturing ecosystem to the exclusion of the ecosystem upon which it depends. A viable, long-term strategy for innovation and economic growth requries a strong foundation of European electronics manufacturing which largely remains marginalized in the region's industrial policies.
Alison James, IPC's Senior Director for European Government Relations notes, "The European electronics value chain has strategic gaps and vulnerabilities which include, but are not limited to, semiconductors. Now more than ever, it is vital that chip investments are made within the framework of a broader strategy designed to strengthen the region's electronics industry through all its constituent parts."
IPC has been making the case to European policymakers that there is a real opportunity now for the EU to deliver on the full potential of the Chips Act by also fostering needed investments in the crucial supply chain including R&D, Packaging, specific equipment, new PCB and EMS facilities and a skilled and educated workforce across the chain. A holistic approach to the sector is needed to ensure future innovation, resiliency, and security.
IPC looks forward to working with the European Institutions and Member State Governments to implement the Chips Act and to augment it with much needed support for the related industries upon which semiconductor manufacturers rely. IPC calls attention to building Europe's capacities throughout the electronics value chain, the importance of technological sovereignty without losing sight of working closely with strategic partners to obtain the required resiliency in all supply chains dependent on electronics. 
---
Suggested Items
11/30/2023 | BUSINESS WIRE
Nordson Electronics Solutions, a global leader in electronics manufacturing technologies, is pleased to announce the release of the new ASYMTEK Select Coat® SL-1040 conformal coating system.
11/29/2023 | TT Electronics
TT Electronics, a global provider of custom power solutions and engineered technologies, has announced that its Power and Control business has officially opened its new state-of-the-art research, development and manufacturing facility.
11/27/2023 | IPC
IPC welcomes the actions outlined today by the U.S. Government "to strengthen supply chains critical to America's economic and national security."
11/27/2023 | GOEPEL Electronics
The US branch of GÖPEL electronic is proud to announce the addition of David Kalaidjian as the new National Sales Development Manager.
11/27/2023 | Wurth Elektronik
HyPerStripes project partners will create a technology platform including manufacturing techniques for roll-to-roll (R2R) processing as well as the integration of electronic components onto very long ("endless"), flexible and stretchable printed circuit boards.