Books

Featured Books

design007 Magazine

Latest Issues

Current Issue

Rigid-flex: Designing in 3D

In this month's issue, our expert contributors share their best tips, tricks and techniques for designing rigid-flex circuits. If you're a rigid board designer considering moving into the 3D world of rigid-flex, this issue is just what the doctor ordered!

Simulation, Analysis, and AI

Getting today's designs "right the first time" is critical, especially with costly advanced PCBs. Simulation and analysis software tools can help you in the fight to eliminate respins. They're not magical, but they can predict the future of your design.

Advanced, Complex & Emerging Designs

This month, our contributors focus on designing PCBs with advanced, complex and emerging technologies. We investigate design strategies for boards that are on the cutting edge of technology, or crazily complex, or so new that designers are still writing the rules as they go.

Columns

Latest Columns

||| MENU
Changes on the Horizon: Is Resistance Futile?
February 10, 2022 | Stephen V. Chavez, PCEA
Estimated reading time: 1 minute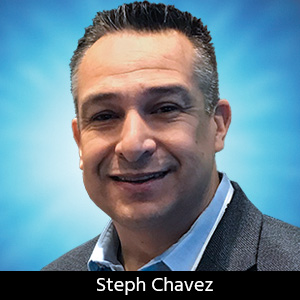 For printed circuit engineers, especially those of us who have been in the industry for some time now, change is inevitable. From customer requirements that lead to design changes and deadlines being pulled in, to decreasing budgets and resource reallocations, change is one area where we must be adaptable if we want to survive and be successful in today's industry. 
Engineering change orders (ECOs), schematic/drawing redlines, component placement adjustments, and mechanical features modifications are among the changes that most of us usually deal with at one point or another during a project's design cycle.
In my experience working for both small engineering firms and large OEMs, change typically translates into more time, which translates into more money. The big questions: Is the change billable or not? Who pays for this, or eats the cost of this change?
It all depends on how a contract was written, and how the purchase order (PO) was awarded. Potential changes are risk factors that are added into each quote, with a caveat that each change will be evaluated. This evaluation leads to a potential "out of scope" response to this change, adding an additional cost to the already agreed-upon PO, extension to the project schedule, or reset to the original project task duration. Every company handles purchase orders differently.
As I mentioned, change is inevitable in PCB design, and designers have become accustomed to it. But what about those other changes that may come at some point in our careers? Perhaps you've experienced a change in EDA tools, or a change in company culture, or both.
If so, you may have a special understanding of the famous motto of "The Collective" in Star Trek: Generations. "Resistance is futile."
I feel your pain. Usually, this sort of change happens if you switch jobs, your company is acquired by another company, or your department is reorganized. It happens, and if it hasn't happened to you yet, it probably will, if you remain in the industry long enough.
To read this entire article, which appeared in the February 2022 issue of Design007 Magazine, click here.
---
Suggested Items
10/03/2023 | Cadence Design Systems, Inc.
Cadence Design Systems, Inc. and CEVA, Inc. announced that Cadence has completed its acquisition of Intrinsix Corporation from CEVA.
10/03/2023 | I-Connect007 Editorial Team
Based on the wisdom of 50 years of PCB manufacturing at Sunstone Circuits, this book is a must-have reference for designers understanding the PCB manufacturing process as it relates to their design. Designing for manufacturability requires understanding the production process fundamentals and factors within the process that often lead to variations in manufacturability, reliability, and cost of the board.
09/29/2023 | Andy Shaughnessy, I-Connect007
This week's must-reads cover a little bit of everything: advanced packaging substrates, rigid-flex design, the potential loss of tribal knowledge, ultra HDI processing, and the need for fabricators to begin utilizing Smart systems. In a few weeks, we'll be attending SMTA International in Minneapolis, and then productronica in Munich. We hope to see you on the road!
09/29/2023 | Siemens
Siemens Digital Industries Software announced new certifications and collaborations with longtime partner TSMC, resulting in the successful qualification of multiple industry-leading Siemens EDA product lines for the foundry's latest process technologies.
09/29/2023 | Cadence Design Systems, Inc.
Cadence Design Systems, Inc. announced the availability of new system prototyping flows based on the Cadence® Integrity™ 3D-IC Platform that support the 3Dblox 2.0 standard.