Books

Featured Books

smt007 Magazine

Latest Issues

Current Issue

Chips Don't Float

In Europe and the U.S., legislation is under way to revitalize PCB fabrication and packaging. What is the status of this work, and how specifically does this change the industry landscape for EMS companies? What will help keep us afloat?

Flying High With Digital Twin

The opportunity to use manufacturing simulation as a test bed for job planning and process optimization brings continuous improvement into the modern age. This may be an all-or-nothing type of project, but it's worth the investment.

Artificial Intelligence

In this issue, we (and AI) explored how and when artificial intelligence plays a role in manufacturing today. Whether on the factory floor, or in the front office, AI applications are emerging and changing how we approach planning, processes and problem solving.

Columns

Latest Columns

||| MENU
Matt Kelly: The Digital Factory is Now
April 5, 2022 | I-Connect007 Editorial Team
Estimated reading time: 3 minutes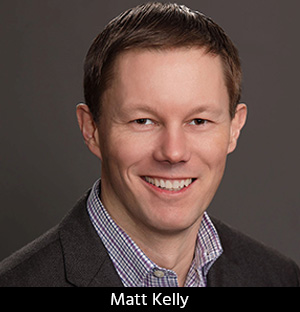 The I-Connect007 Editorial Team spoke with Matt Kelly, IPC chief technologist, about Factory of the Future. In this wide-ranging conversation, the team starts with the premise that factory automation is no longer a future topic, but a concern for right now. The conversation takes a closer look at the need for digitization, upskilling the workforce, ensuring ROI is gained from digitizing the factory and, at the center of it all, the need for a strong commitment to move forward as a company.
Nolan Johnson: Matt, you and John Mitchell have been making the point that North America seems to be five to 10 years behind Europe and Asia regarding Industry 4.0 and automation efforts. It was clear at IPC APEX EXPO 2022 that you were making that call to action. From your perspective, where does the electronics industry need to go?
Matt Kelly: First, we want to avoid the potential us vs. them, the U.S. vs. anybody. When we share the message that "North America is behind," it's meant to be encouraging and to set a tone of urgency. It's meant to say, "Don't kid yourself, because there are many companies that are already doing this." That's what I find really fascinating with the Factory of the Future. There are a lot more companies doing this than people think; they're just not talking about it. The reason is many are lower margin businesses investing hard-earned money back into their operations. Any gains they realize they want to either retain for themselves as profit, for organizational improvements or operational efficiency, or they're passing it along to their customers.
One of the difficulties is that many do not want to show their cards. Either they are remaining quiet about what they're doing, or they haven't started. They might not know where to start or what to do. Small companies think it's only for large companies, which is just not true. Most advancements we've seen during the pandemic are from small- to medium-size enterprises in Europe. That breaks the rule, right?
At the end of the day, we want to promote advancement across the globe to improve overall global supply chain and manufacturing advancements and to communicate that there is a big gap, which continues to widen, as long as North America does not implement Factory of the Future at the same rates as Europe and Asia.
Barry Matties: When we phrase it as "factory of the future," does that suggest we're still waiting for technology to become available, or is it already available?
Kelly: It's already available, and this brings up a good point about whether we need to change the Factory of the Future wording.
Matties: I think so, personally. It causes delays, allowing companies to say, "I don't have to think about this right now. Maybe a year, two years down the road." Meanwhile, as you're pointing out, there are companies today that are already investing in and implementing that future.
Dan Feinberg: By saying Factory of the Future, they think they don't have to worry about it now, but they do. Look at some of the planned factories, like Intel's new semiconductor facility, and some of the Taiwanese companies that are putting semiconductor fabs into North America. Are they using Factory of the Future?
Kelly: Yes, they are; they have to. The semiconductor industry has been automated and using closed-loop data feedback processes for over 20 years already, including in North America. They have to in order to achieve necessary yields and quality to be profitable.
To read this entire conversation, which appeared in the April 2022 issue of SMT007 Magazine, click here.
---
Suggested Items
09/22/2023 | IPC
Join fellow EMS leaders in the region on Oct 5, 2023, 4:30 - 8:00pm EDT, to share industry pain points and solutions. Our focus for this meeting is how companies profitably reach the next level of revenue. Following a presentation on the current EMS market and revenue tiers in the industry, participants will discuss how to reach the next level and grow their business. Discussion will pull from direct experience, questions, and ideas. From there, the conversation goes where you, the leaders, take it. Every roundtable ends in unique takeaways.  
09/21/2023 | Intraratio
Intraratio, a provider of enterprise software solutions, is pleased to announce its participation in the SMTA Guadalajara Expo and Tech Forum 2023.
09/21/2023 | SEMI
The SEMI Semiconductor Climate Consortium (SCC) issued its first report of the semiconductor ecosystem's greenhouse gas (GHG) emissions profile, an in-depth analysis of the semiconductor value chain's carbon footprint and priority-ranked carbon emission sources for the industry to address.
09/20/2023 | PDR
PDR is set to showcase its cutting-edge IR-E3 Series of SMD/BGA IR rework systems, as well as its industry-leading X-ray solutions.
09/20/2023 | Hentec Industries/RPS Automation
Hentec Industries/RPS Automation, a leading manufacturer of selective soldering, component lead tinning and solderability test equipment, announces that it has added assembly and production staff members to its team to accommodate its recent increase in sales and order demand.