Books

Featured Books

pcb007 Magazine

Latest Issues

Current Issue

Finding Ultra

New demands on PCB fabrication, namely advanced packaging, ultra high density interconnect (UHDI), and new specialty materials, are converging, changing the landscape of our business. Is it time to start paying close attention to this convergence?

Developing a Strategy

A solid strategy is a critical part of success. This month, we asked some of the top industry leaders and business strategy "gurus" to share their thoughts on developing strategies.

Winning With TQM

In this issue, we explore how TQM has entered the DNA of continuous improvement disciplines, and the role leadership transformation plays in this. If you've ever competed against a TQM company, you understand their winning advantage.

Columns

Latest Columns

||| MENU
Mike Carano Joins the Averatek Team as Vice President of Quality
June 3, 2022 | Averatek
Estimated reading time: 1 minute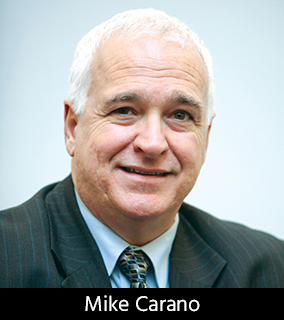 Averatek is pleased to announce that Michael V. Carano has joined our corporate leadership team as Vice President of Quality.  Mike brings 40 years of electronics industry experience to Averatek, with special expertise in manufacturing, chemicals, metals, semiconductors, medical devices, and printing. 
"Creating this new role in our organization demonstrates the Averatek commitment to growth and continuous improvement", says CEO Haris Basit. "As a veteran executive with a background in process control, Mike will help us to add value for our business partners, customers, and the industry. His R&D experience will be a real asset as we bring more groundbreaking new products to market."
A recognized thought leader, subject matter expert (SME), and author, Mike holds 7 US and 20 foreign patents. He serves as a member of the Board of Directors, a Committee Chair, and as an Instructor for the IPC global industry association.
"Averatek has been doing exciting work, and there is a refreshing start-up culture of trust and hardworking creativity here," Mike says. "I am passionate about helping to take this company to the next level."
Prior to joining Averatek, Mike was the VP of Technology Business Development at RBP Chemical Technology, and the Global Director of R&D and Applications Engineering for the OM Group.  He holds a B.A. in Chemistry and an M.B.A.
Mike can be reached at carano@averatek.com.
About Averatek
Averatek is a technology innovation company that develops and manufactures key chemistries, and licenses their associated advanced processes, for: very high-density printed circuit boards, semiconductor packaging, RF and millimeter-wave passive components, simplified assembly to aluminum. For more information, contact our leadership team at info@averatek.com.                                                 
---
Suggested Items
09/20/2023 | I-Connect007 Editorial Team
Panasonic's Darren Hitchcock spoke with the I-Connect007 Editorial Team on the complexities of moving toward ultra HDI manufacturing. As we learn in this conversation, the number of shifting constraints relative to traditional PCB fabrication is quite large and can sometimes conflict with each other.
09/19/2023 | Anaya Vardya -- Column: Standard of Excellence
In my last column, I discussed cutting-edge innovations in printed circuit board technology, focusing on innovative trends in ultra HDI, embedded passives and components, green PCBs, and advanced substrate materials. This month, I'm following up with the products these new PCB technologies are destined for. Why do we need all these new technologies?
09/18/2023 | ViTrox
ViTrox, which aims to be the world's most trusted technology company, is excited to announce that our trusted Sales Channel Partner (SCP) in Mexico, SMTo Engineering, S.A. de C.V., will be participating in SMTA Guadalajara Expo & Tech Forum. They will be exhibiting in Booth #911 from the 25th  to the 26th of October 2023,  at the Expo Guadalajara in Jalisco, Mexico.
09/18/2023 | Intel
Intel announced one of the industry's first glass substrates for next-generation advanced packaging, planned for the latter part of this decade.
09/18/2023 | Aidan Salvi -- Column: Facing the Future
I have been in and around circuit boards most of my life. I started 20 years ago in my family's PCB shop, leaving after a couple of years to start my own software company. About a year ago, I returned to the family business, and the first thing I noticed was that nothing had really changed. We were doing the same things in the same way as the day I left. After talking to several experts in the industry, I realized it was worse than that: The manufacturing of PCBs had not changed in 70 years.