Books

Featured Books

smt007 Magazine

Latest Issues

Current Issue

Chips Don't Float

In Europe and the U.S., legislation is under way to revitalize PCB fabrication and packaging. What is the status of this work, and how specifically does this change the industry landscape for EMS companies? What will help keep us afloat?

Flying High With Digital Twin

The opportunity to use manufacturing simulation as a test bed for job planning and process optimization brings continuous improvement into the modern age. This may be an all-or-nothing type of project, but it's worth the investment.

Artificial Intelligence

In this issue, we (and AI) explored how and when artificial intelligence plays a role in manufacturing today. Whether on the factory floor, or in the front office, AI applications are emerging and changing how we approach planning, processes and problem solving.

Columns

Latest Columns

||| MENU
Clean Energy and Critical Minerals: The Dichotomy and Divergence
June 20, 2022 | Noelle Lovern, Consultant
Estimated reading time: 2 minutes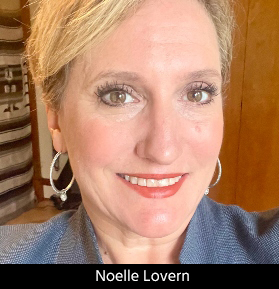 There has long been a battle between environmental groups and the mining industry. Environmental groups push for clean energy and net zero carbon initiatives while the U.S. mining industry is buried deeper and deeper under overly burdensome permitting processes and relentless lawsuits that halt exploration, construction, and clean production of critical minerals.  
Supply Chain Issues—No Surprise USGS
In 2018, the U.S. government signaled a strong priority to address looming supply chain issues by studying the availability and supply of mined materials and reporting it out in the critical minerals list. At its origin the list published by the U.S. Geological Society (USGS) included 35 minerals considered to play a significant role in infrastructure, national security, renewable energy development, and the economy. Until the recent 2022 update of the list, the U.S. was importing at least 50% of 31 critical minerals from foreign sources—an issue that is arguably one of the greatest threats to the U.S. economy and defense. 
The urgency to resolve the supply chain issues has been exasperated by disruptions related to COVID-19 and now the Russian invasion of Ukraine and associated sanctions. Current supply chain threats have urged USGS to add 15 commodities to the 2022 Critical Minerals List. To further address the matter, the Biden Administration issued Executive Order 14017 in February 2022 to secure critical supply chains. 
Nearly every technology and much of manufactured goods require mined elements. It is often said, "If you don't grow it, you must mine it." Now more than ever, mined materials are in higher demand. Clean energy initiatives are supported by technologies that demand more and more strategic and critical minerals.  
Reconciling the Supply and Demand
Low-carbon technologies are projected to increase the need for critical minerals up to 1000% by 2050. From electric vehicles (EVs) to solar photovoltaic (PV) industries, every clean technology requires strategic minerals for production and distribution, but most of all in storage (batteries). Batteries have existed since the late 1800s and currently have many advanced formulations, including one of the most popular modern energy storage products: lithium-ion batteries, or LIBs. These are high-capacity long-life batteries commonly used for small scale applications. With proper modifications they offer the most promise to eventually power large-scale applications.
Minerals Critical to Energy Storage
The amount of electrical storage for EV batteries ranges from 70 kWh to 200 kWh. Keep in mind that one 70 kWh EV battery requires 30 pounds of battery-quality nickel, 10 pounds of cobalt, and 140 pounds of lithium. Development, testing, and production of battery technology requires hefty amounts of these three minerals, two of which the U.S. does not produce, nor possess, a national supply or reserve. 
To read this entire article, which appeared in the June 2022 issue of SMT007 Magazine, click here.
---
Suggested Items
09/20/2023 | Zentech Manufacturing
Zentech Manufacturing is pleased to announce that it has chosen Tim Facklam to be its Chief Operating Officer.
09/14/2023 | CONFIDEE
CONFIDEE, a leading PCB partner, proudly announces its recent achievement of AS9120 certification. This prestigious certification highlights the company's commitment to excellence, quality, and customer satisfaction, making it a preferred choice for all defence and aerospace needs.
09/13/2023 | TrendForce
TrendForce's latest research paints a vivid picture: Q2 saw the NAND Flash market still grappling with lackluster demand and being significantly outpaced by supply.
09/13/2023 | Lea Maurel, ICAPE Group
In today's interconnected and rapidly evolving business landscape, sourcing diversification has emerged as a crucial strategy for organizations aiming to stay competitive and thrive in a dynamic marketplace. The traditional approach of relying on a single source for procurement is being replaced by a more sophisticated and strategic mindset that emphasizes the advantages of exploring multiple procurement channels. This approach not only opens doors to a whole different network of suppliers, but also offers numerous benefits, such as navigating sales increases, ensuring smoother deliveries, and promoting innovation within the organization.
09/07/2023 | CalcuQuote
CalcuQuote is excited to announce an upcoming webinar in collaboration with Arrow Electronics, a global technology solutions and services provider.