Books

Featured Books

design007 Magazine

Latest Issues

Current Issue

Simplification

On the subject of simplification, our expert contributors explain how to design PCBs without making them complex and over-constrained—whatever the level of technology. In addition, we discuss the effect your decisions and tradeoffs have on design complexity.

The Standards of Design

Our expert contributors discuss how PCB designers can utilize standards to save time and money, not to mention frustration. We also spotlight the newly updated version of the IPC Checklist, a handy guide that illustrates which standards cover which topics, from front-end design through assembly.

Rigid-flex: Designing in 3D

In this month's issue, our expert contributors share their best tips, tricks and techniques for designing rigid-flex circuits. If you're a rigid board designer considering moving into the 3D world of rigid-flex, this issue is just what the doctor ordered!

Columns

Latest Columns

||| MENU
Assemblers Play the 'Revise or Wait' Game With Designers
June 22, 2022 | Nolan Johnson, I-Connect007
Estimated reading time: 2 minutes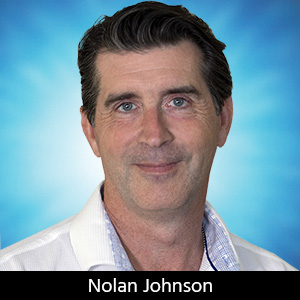 Nolan Johnson recently spoke with Duane Benson at Milwaukee Electronics and Screaming Circuits. Duane was pointing out a trend in moving designs into production, which he termed "revise or wait." This excerpt provides a preview of our exploration of similar topics involving supply chain issues, lead times, and proceeding forward despite the supply challenges.
Nolan Johnson: Duane, the idea of "revise or wait" is interesting. Tell me more.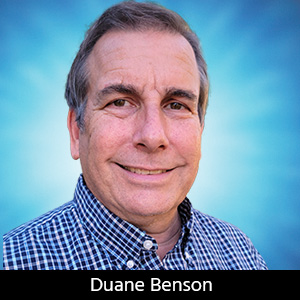 Duane Benson: It really is. I keep going back to the old "build or buy" idea. See, there are people who say, "I can design that little module much better than someone else can." But there are also submodules which nobody designs; almost nobody designs their own Bluetooth or Wi-Fi section of their circuit, for example. Instead, you buy a module. You have that decision, though: Are you going to build it, or are you going to buy it? 
The "revise or wait" design methodology is very similar except, instead of gambling against your ability to design something better, you're gambling against the supply chain. We've got vendors who are saying some components are out 52 weeks, and then they're telling us they will be late even to that wait time. We can't even ask about expedite fees until after those 52 weeks are over. So, what do you do? 
Well, perhaps you've designed in one of these awesome new little power components that cut the size of your power supply in half; you don't want to give that up. But is it worth it to wait an extra year before your design makes it to market? Sometimes the redesign will propagate off the board, throughout the system and all the way out to the packaging, but you must make that decision because a significant edge over your competition might be in the balance. 
The fun part, of course, comes when the part manufacturer quotes you 52+ weeks, and you go ahead and spend a month redesigning a tiny little bit of the circuit, lay it out again, and get a couple of prototypes made—only to have the original manufacturer surprise you by saying, "Oh, by the way, we happened to get some fab capacity early. So, all those parts that we said you'd never ever be able to get? Here's a bunch of them." 
That is absolutely the world we live in. Doesn't matter if we like it or not, that's where we are right now, and we must be willing to make those kinds of decisions. But trade-offs really are a big part of the stock-in-trade of the engineering world. "Revise or wait" is just another name for what we always do—create great things out of chaos.
I-Connect007 continues to cover industry topics and challenges. Subscribe to SMT007 Magazine, PCB007 Magazine and DESIGN007 Magazine to keep up with the industry conversations. 
---
Suggested Items
12/07/2023 | Matt Stevenson -- Column: Connect the Dots
It makes sense to optimize your board using design for manufacturability (DFM) techniques. But applying DFM best practices can be confusing without formal training. The results are designs that are often incomplete, poorly designed, or too complex. When these issues arise, your PCB manufacturing partner rejecting the design can be considered a best-case scenario because it means they have your back. If your design is simply dropped into an automated queue without concern for manufacturability, the output can be a batch of unusable boards.
12/07/2023 | Siemens
Siemens Digital Industries Software announces availability of a new process design kit (PDK) from Samsung Foundry that helps mutual customers boost the reliability, quality and robustness of their next-generation integrated circuit (IC) designs manufactured using the foundry's latest processes.
12/05/2023 | PRNewswire
Siemens Digital Industries Software announced that the RS Group plc, a global provider of product and service solutions to more than 1.1 million industrial customers, has selected Siemens as its strategic electronic design automation (EDA) provider for its new, cloud native, DesignSpark Circuit Simulator tool – empowering users to streamline the design process.
12/04/2023 | EMA Design Automation
EMA Design Automation, the world's premier EDA VAR, is spinning off their IP, content, and services group as a new company named Accelerated Designs, LLC with a focus on CAD agnostic solutions.
12/04/2023 | PRNewswire
SINBON Electronics, a provider of integrated solutions for electronic component design and manufacturing, recently obtained UL certification for its NACS (The North American Charging Standard) AC/DC charging cable. SINBON is the first electronic design service provider in Greater China to obtain this certification, and the first batch of charging cable orders has been shipped this week.