Books

Featured Books

design007 Magazine

Latest Issues

Current Issue

Rigid-flex: Designing in 3D

In this month's issue, our expert contributors share their best tips, tricks and techniques for designing rigid-flex circuits. If you're a rigid board designer considering moving into the 3D world of rigid-flex, this issue is just what the doctor ordered!

Simulation, Analysis, and AI

Getting today's designs "right the first time" is critical, especially with costly advanced PCBs. Simulation and analysis software tools can help you in the fight to eliminate respins. They're not magical, but they can predict the future of your design.

Advanced, Complex & Emerging Designs

This month, our contributors focus on designing PCBs with advanced, complex and emerging technologies. We investigate design strategies for boards that are on the cutting edge of technology, or crazily complex, or so new that designers are still writing the rules as they go.

Columns

Latest Columns

||| MENU
Altimade Puts Designers and Manufacturers Together
June 24, 2022 | Andy Shaughnessy, Design007 Magazine
Estimated reading time: 2 minutes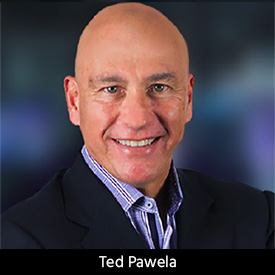 Despite all of the talk about the need for communication between designers and manufacturers, many PCB designers still do not talk with their manufacturers for a variety of reasons.  
Altium and MacroFab aim to change this dynamic. In this interview, Ted Pawela, chief ecosystem officer of Altium and head of Altium's Nexar Business Unit, and MacroFab CEO Misha Govshteyn, discuss the new Altimade manufacturing service that Altium is introducing in partnership with MacroFab. Ted and Misha provide an overview of the Altimade process, how it links designers to fabricators, assembly providers, and component distributors, and they explain how it could pave the way for true design with manufacturing, or DWM. 
Andy Shaughnessy: Ted, tell us about Altimade. It sounds like a step closer to design with manufacturing, with designers and manufacturers having total transparency and sharing knowledge of design intent. 
Ted Pawela: Yes, that's right. A few months ago, we launched Altimade. For many years, we've talked about transforming the industry, breaking down the barriers that exist between the people who do design and the people who source and manufacture those designs. Altimade is intended to address these challenges, which are largely about communication. 
Shaughnessy: What do you see are the problems? 
The problem is that each of these groups of people—designers, supply chain management, and manufacturers—have fundamentally different concerns. Yes, everybody wants to get PCBs and products built, but their requirements are different. You complicate that with the fact that they're generally not next-door neighbors. Manufacturing could be on a different continent, or at least in a different part of the country. Time, language, and communication style all get in the way, and if that's not enough, now in the last year or so, we've had these incredible supply chain and component shortages.  
Shaughnessy: Can you tell me what Altium is doing to address this? 
Pawela: Altium's mission is to help address these challenges through software innovation, and in doing so, to transform the way our industry works. In the last couple of years we've taken three major steps toward making this idea a reality. The first is Altium 365, our cloud platform for PCB design. Nearly 20,000 Altium users are using this platform to collaborate more easily than ever before with their colleagues throughout the design-to-realization process, across time zones, geographies, and departments. 
The second big project has been the introduction of Nexar. This is the partner-facing side of the Altium 365 cloud platform, comprised of an open API that connects to all things PCB, including the design tools but also the unbelievably rich data we have for the electronics supply chain. The Nexar API has enabled us to work with MacroFab and others to begin building an ecosystem of partners and solutions that will make PCB design more connected to overall product design and manufacturing. Nexar provides a standard and sustainable way for partners to integrate with Altium 365, and as they do so, Altium 365 is becoming relevant to mechanical design, purchasing, program management, and all the functional domains that are required to go from concept to product. It's one easy-to-use cloud platform, enabling the entire team to collaborate simply and naturally. 
To read this entire conversation, which appeared in the June 2022 issue of Design007 Magazine, click here.
---
Suggested Items
09/22/2023 | GlobalFoundries
The U.S. Department of Defense (DoD) has awarded GlobalFoundries (Nasdaq: GFS) (GF) a new 10-year contract for a supply of securely manufactured, U.S.-made semiconductors for use across a wide range of critical aerospace and defense applications. 
09/25/2023 | APCT
APCT, a leading name in the PCB and electronics industry, is delighted to announce the appointment of Peter Austin as its President and CEO, effective September 1. Peter takes the reins from former CEO, Steve Robinson, who has retired after years of dedicated service to the company.
09/22/2023 | Happy Holden, I-Connect007
Ever since high density interconnect (HDI) was created in 1982 by Hewlett-Packard to package its first 32-bit computer powered by a single chip, it has continued to evolve and provide the solutions for miniaturized products. The leading edge of HDI technology became the process used for organic flip-chip packaging for the semiconductor industry. The two distinct markets—IC substrates and product-system integration—are now colliding and utilizing the same ultra-HDI manufacturing processes.
09/21/2023 | KIC
KIC, a renowned pioneer in thermal process and temperature measurement solutions for electronics manufacturing, is thrilled to announce its participation in the upcoming SMTA Guadalajara Expo & Tech Forum.
09/21/2023 | Intraratio
Intraratio, a provider of enterprise software solutions, is pleased to announce its participation in the SMTA Guadalajara Expo and Tech Forum 2023.