Books

Featured Books

design007 Magazine

Latest Issues

Current Issue

Simplification

On the subject of simplification, our expert contributors explain how to design PCBs without making them complex and over-constrained—whatever the level of technology. In addition, we discuss the effect your decisions and tradeoffs have on design complexity.

The Standards of Design

Our expert contributors discuss how PCB designers can utilize standards to save time and money, not to mention frustration. We also spotlight the newly updated version of the IPC Checklist, a handy guide that illustrates which standards cover which topics, from front-end design through assembly.

Rigid-flex: Designing in 3D

In this month's issue, our expert contributors share their best tips, tricks and techniques for designing rigid-flex circuits. If you're a rigid board designer considering moving into the 3D world of rigid-flex, this issue is just what the doctor ordered!

Columns

Latest Columns

||| MENU
Altimade Puts Designers and Manufacturers Together
June 24, 2022 | Andy Shaughnessy, Design007 Magazine
Estimated reading time: 2 minutes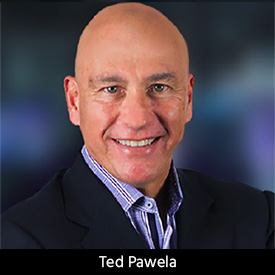 Despite all of the talk about the need for communication between designers and manufacturers, many PCB designers still do not talk with their manufacturers for a variety of reasons.  
Altium and MacroFab aim to change this dynamic. In this interview, Ted Pawela, chief ecosystem officer of Altium and head of Altium's Nexar Business Unit, and MacroFab CEO Misha Govshteyn, discuss the new Altimade manufacturing service that Altium is introducing in partnership with MacroFab. Ted and Misha provide an overview of the Altimade process, how it links designers to fabricators, assembly providers, and component distributors, and they explain how it could pave the way for true design with manufacturing, or DWM. 
Andy Shaughnessy: Ted, tell us about Altimade. It sounds like a step closer to design with manufacturing, with designers and manufacturers having total transparency and sharing knowledge of design intent. 
Ted Pawela: Yes, that's right. A few months ago, we launched Altimade. For many years, we've talked about transforming the industry, breaking down the barriers that exist between the people who do design and the people who source and manufacture those designs. Altimade is intended to address these challenges, which are largely about communication. 
Shaughnessy: What do you see are the problems? 
The problem is that each of these groups of people—designers, supply chain management, and manufacturers—have fundamentally different concerns. Yes, everybody wants to get PCBs and products built, but their requirements are different. You complicate that with the fact that they're generally not next-door neighbors. Manufacturing could be on a different continent, or at least in a different part of the country. Time, language, and communication style all get in the way, and if that's not enough, now in the last year or so, we've had these incredible supply chain and component shortages.  
Shaughnessy: Can you tell me what Altium is doing to address this? 
Pawela: Altium's mission is to help address these challenges through software innovation, and in doing so, to transform the way our industry works. In the last couple of years we've taken three major steps toward making this idea a reality. The first is Altium 365, our cloud platform for PCB design. Nearly 20,000 Altium users are using this platform to collaborate more easily than ever before with their colleagues throughout the design-to-realization process, across time zones, geographies, and departments. 
The second big project has been the introduction of Nexar. This is the partner-facing side of the Altium 365 cloud platform, comprised of an open API that connects to all things PCB, including the design tools but also the unbelievably rich data we have for the electronics supply chain. The Nexar API has enabled us to work with MacroFab and others to begin building an ecosystem of partners and solutions that will make PCB design more connected to overall product design and manufacturing. Nexar provides a standard and sustainable way for partners to integrate with Altium 365, and as they do so, Altium 365 is becoming relevant to mechanical design, purchasing, program management, and all the functional domains that are required to go from concept to product. It's one easy-to-use cloud platform, enabling the entire team to collaborate simply and naturally. 
To read this entire conversation, which appeared in the June 2022 issue of Design007 Magazine, click here.
---
Suggested Items
12/01/2023 | Silicon Mountain
Silicon Mountain, a leading electronic manufacturing company, is pleased to announce its participation in the 3rd Annual Idaho Manufacturing Industry Trade Show & Conference, hosted by the Idaho Manufacturing Alliance.
11/30/2023 | BUSINESS WIRE
Ciena, a U.S.-based networking systems, services and software company, is adding domestic manufacturing through an expanded agreement with global diversified manufacturer Flex.
11/30/2023 | Keysight Technologies, Inc.
Keysight Technologies, Inc. announces that Arbe has selected the E8719A Radar Target Solution (RTS) to test the Arbe 4D imaging radar chipset for automotive applications.
11/29/2023 | TT Electronics
TT Electronics, a global provider of custom power solutions and engineered technologies, has announced that its Power and Control business has officially opened its new state-of-the-art research, development and manufacturing facility.
11/29/2023 | Dana Korf -- Column: Dana on Data
November's issue of Design007 Magazine had an excellent theme that evolved around design simplification. There were exceptionally good articles about how to reduce over-constrained or needlessly complex designs. One significant time-consuming category is the creation of many design files and drawings which lead to lengthy creation and interpretation time along with the considerable time to resolve conflicting or erroneous information.