Books

Featured Books

design007 Magazine

Latest Issues

Current Issue

Rigid-flex: Designing in 3D

In this month's issue, our expert contributors share their best tips, tricks and techniques for designing rigid-flex circuits. If you're a rigid board designer considering moving into the 3D world of rigid-flex, this issue is just what the doctor ordered!

Simulation, Analysis, and AI

Getting today's designs "right the first time" is critical, especially with costly advanced PCBs. Simulation and analysis software tools can help you in the fight to eliminate respins. They're not magical, but they can predict the future of your design.

Advanced, Complex & Emerging Designs

This month, our contributors focus on designing PCBs with advanced, complex and emerging technologies. We investigate design strategies for boards that are on the cutting edge of technology, or crazily complex, or so new that designers are still writing the rules as they go.

Columns

Latest Columns

||| MENU
I-Connect007 Editor's Choice: Five Must-Reads for the Week
July 15, 2022 | Andy Shaughnessy, Design007 Magazine
Estimated reading time: 3 minutes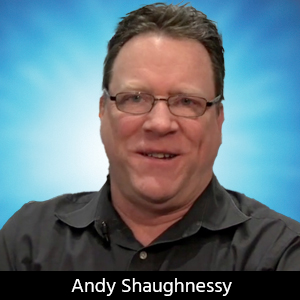 I'm getting a lot of out-of-office replies. Are you all on the beach now? It's 91 degrees every day here in Atlanta lately, but each afternoon it rains like we're in a horror movie, and that drops the temperature down to the subtropical arena. Still, I'll take heat over freezing any day.
Things are heating up in our industry too, as we see from my top five choices this week. First-quarter electronic design revenue is up year-on-year, but PCB revenue barely moved the needle YOY. Editor Nolan Johnson spent the week at SEMICON West and the FLEX Conference, and he brings us a review of these conferences, co-located at the Moscone Center in San Francisco. As he notes, printed electronic circuits are beginning to gain a foothold in the market. 
Cadence Design Systems has invested in data center design, and IPC is lobbying Congress to help strengthen our supply chain. Finally, we have some "common sense" from Dan Beaulieu. In this column, he discusses companies that try to be all things to all customers, taking on projects far outside their "sweet spot." 
Stay cool! 
FLEX Conference 2022: If You Build It, We Will Buy It
Published July 13
Our colleague Nolan Johnson has been covering the FLEX Conference and SEMICON West in San Francisco this week, and visiting manufacturers as well. As he points out in this article, much of the FLEX Conference focused on printed electronic circuits. PEC have been making big advances lately, often behind the scenes. This is a segment to watch, as OEMs drive most of the innovation here—not the fabricators.
IPC: Over 100 Industry Executives Urge U.S. Congress to Strengthen Electronics Supply Chain
Published July 14
The supply chain has been in a jam for a while now. Remember how lead times were getting long pre-COVID? IPC has been pushing Washington to take action, and it seems that politicians may be starting to listen. That's one silver lining to the whole supply chain problem: Washington is finally becoming aware of the critical role that U.S. electronics manufacturers play in our economy, as well as our ability to equip our warfighters. Check it out.
Cadence to Acquire Future Facilities, A Pioneer in Data Center Digital Twins
Published July 12
Data centers are front and center now. Over the past few years, we've pointed out the importance of data and—more importantly—data management. Cadence Design Systems has acquired Future Facilities, a company that creates software for data center design. The company's software utilizes 3D digital twins and augments Cadence's Celsius Thermal Solver. You can expect other EDA companies to invest in data center technology in the near future. 
Electronic System Design Industry Logs 12.1% YoY Revenue Growth in Q1 2022
Published July 12
It's kind of a mixed bag here. Electronic design revenue in Q1 is up 12.1% year-on-year, but PCB is a laggard here, clocking in at only 1.4%. Semiconductor IP is the engine pulling that particular train. And last year we were digging out from the pandemic, so I wouldn't worry too much about PCB at this point. I bet your company is having a pretty good year. Am I right?
It's Only Common Sense: Big Macs and PCBs—Do What You Do Well
Published July 11
I've never understood why some companies try to please everyone. It's just not possible. I get it; you want to keep revenue coming in. But some PCB manufacturers take on jobs that are far outside their core competency, just to keep the lights on. Dan Beaulieu sticks a fork in this turkey of an idea. As Dan says, do what you do well.
---
Suggested Items
09/28/2023 | TSMC
TSMC announced the new 3Dblox 2.0 open standard and major achievements of its Open Innovation Platform (OIP) 3DFabric Alliance at the TSMC 2023 OIP Ecosystem Forum.
09/28/2023 | Keysight Technologies, Inc.
Keysight Technologies, Inc., Synopsys, Inc., and Ansys announced a new reference flow for the TSMC N4PRF, the world's leading semiconductor foundry's advanced 4 nanometer (nm) radio frequency (RF) FinFET process technology.
09/27/2023 | Cherie Litson, CID+, Litson1 Consulting
Rigid-flex circuits are unique structures; part rigid board and part flex, they're increasingly working their way into many of the electronic devices we use every day. There have been many advances in rigid-flex lately as more companies find themselves exploring this technology. So, before I started writing this article about rigid-flex design, I double-checked a few things. Fortunately, there is plenty of rigid-flex information available on a variety of great websites that we all know and trust.
09/27/2023 | Brad Griffin, Cadence Design Systems
Another challenge for SerDes is losses within the channel design. At high speeds, dielectric material can be very lossy, making the appropriate selection of the right material, length, etc., critical for the channel. Many questions about stackup, trace widths, and height from the ground plane need to be defined up front. Simulating a signal with a topology explorer tool extracted from the design can be used to set up and run sweep parameters and push min/max length/spacing values into the Allegro schematic constraint manager (system capture).
09/27/2023 | Keysight Technologies, Inc.
Keysight Technologies, Inc. introduces Keysight EDA 2024, a tightly integrated suite of electronic design automation (EDA) software tools that ensures first pass success.