Books

Featured Books

smt007 Magazine

Latest Issues

Current Issue

Economic Headwinds

This issue takes stock of the current economic outlook and how companies are using current conditions to move themselves through technological evolutions, workforce shifts, and financial changes. Even with these headwinds, there's forward progress to be made.

Attracting New Talent

To get different results in staffing, you must change how you define, promote and recruit your job opportunities. How do you become magnetic to high-quality early-career candidates?

Test and Inspection

Test and inspection methods are undergoing rapid change. In this issue, we consider the influence of AOI, AI, and human eyes. How exactly are these pieces of the puzzle changing the role of test and inspection?

Columns

Latest Columns

||| MENU
I-Connect007 Editor's Choice: Five Must-Reads for the Week
July 29, 2022 | Andy Shaughnessy, Design007 Magazine
Estimated reading time: 2 minutes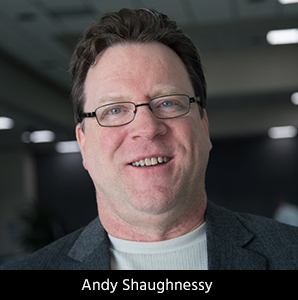 Every now and then, the news becomes the news. This is one of those times.
Our biggest news this week: I-Connect007 has been acquired by IPC. Every member of the team, including founder and Publisher Barry Matties, is included in this deal. We've enjoyed working closely with IPC for decades, especially at events like IPC APEX EXPO, and we have four IPC columnists writing in our magazines and newsletters. 
This move makes sense for both parties. It enables us to take our magazine, newsletters, and book publishing to the next level, and IPC won't have to spend years building a media company from the ground up. It really is a win-win. 
If you've been working with us in any capacity, not much will change, really. Our everyday working routine will just get better. So, it's pretty big news, but we'll still be bringing you all the news and technical information you've come to expect, but even better than before. Stay tuned!
IPC Acquires Media Company I-Connect007, Strengthening Relationship to Drive Growth and Innovation in the Electronics Industry
Published July 28
Yes, it's definitely some big news. This marks a vast expansion of the number of experts that Nolan Johnson and I can call upon when we're planning an issue. "Hey, coworker, what's this new solder standard all about?" And with greater resources, we'll be able to do more to help the industry navigate these increasingly crazy times.
Overcoming Electronic Component Supply Chain Disruptions with Spectra
Published July 25
In these times of supply chain disruptions, sourcing components is more difficult than ever. Altium recently launched the Spectra data intelligence environment, which includes the Electronic Design to Delivery Index (EDDI), a free monthly report that combines historical data of components with their current availability, measured against January 2020, a pre-Covid baseline. We can expect to see more tools like this as the supply chain hiccups continue. 
PCB Finance Class with Jeff De Serrano
Published July 28
In times like these, it's not uncommon to wonder, "What the hell is going on?" It's helpful to remember that this industry has been through much worse than this—and come out stronger. In this interview with Nolan Johnson, PCB Technologies U.S. Operations President Jeff De Serrano walks us through some of the financial turmoil the industry has faced in the last few decades, and he explains why there's no time like the present to invest in this industry.
American Standard Circuits Focuses on Education with 77 Second Webinars
Published July 26
If your schedule is packed but you still need to stay up to date with technology, American Standard Circuits has just what you need. Its new 77 Second Webinars offer bite-sized chunks of information on topics such as controlled impedance—in a little more than one minute. ASC manages to put quite a bit into 77 seconds. Check it out on YouTube.
IPC Commends House on Passage of CHIPS+ Legislation
Published July 28 
Well, what do you know? Congress put aside their differences long enough to do something good for the country: They passed the CHIPS Act. As usual, they're a little late to the party, but we'll take what we can get, right? Maybe Washington is finally starting to realize that we need to have a strong domestic supply chain. Let's hold a good thought!
---
Suggested Items
12/08/2023 | Indium Corporation
Indium Corporation Senior Area Technical Manager for East China Leo Hu is scheduled to deliver a presentation on the application of new soldering thermal interface materials (TIMs) in advanced packaging at SiP China Conference 2023 on December 13 in Shanghai.
12/08/2023 | Hentec Industries/RPS Automation
Hentec Industries/RPS Automation, a leading manufacturer of selective soldering, lead tinning and solderability test equipment, is pleased to announce that Agility Manufacturing Inc. has finalized the purchase of their second Hentec/RPS Vector 460 selective soldering system.
12/06/2023 | Indium Corporation
Indium Corporation is proud to announce the addition of Sales Engineer Meik Fratzel to its European team.
12/04/2023 | Transition Automation
Transition Automation, Inc. recently received a large order for Advanced Holder and Blade Assemblies compatible with DEK printers from Rotec BV in Belgium.
11/30/2023 | AIM
AIM Solder, a leading global manufacturer of solder assembly materials for the electronics industry, is pleased to announce its new NC259FPA Ultrafine No Clean Solder Paste, which it revealed recently during the Productronica Germany trade show.