Books

Featured Books

smt007 Magazine

Latest Issues

Current Issue

Chips Don't Float

In Europe and the U.S., legislation is under way to revitalize PCB fabrication and packaging. What is the status of this work, and how specifically does this change the industry landscape for EMS companies? What will help keep us afloat?

Flying High With Digital Twin

The opportunity to use manufacturing simulation as a test bed for job planning and process optimization brings continuous improvement into the modern age. This may be an all-or-nothing type of project, but it's worth the investment.

Artificial Intelligence

In this issue, we (and AI) explored how and when artificial intelligence plays a role in manufacturing today. Whether on the factory floor, or in the front office, AI applications are emerging and changing how we approach planning, processes and problem solving.

Columns

Latest Columns

||| MENU
Thriving Through Greater EMS Collaboration
August 23, 2022 | Chris Peters, USPAE
Estimated reading time: 2 minutes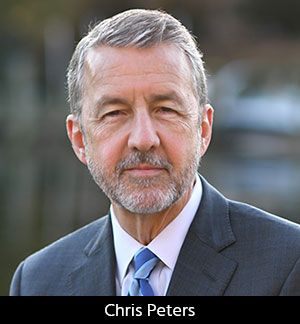 The success of an organization often rests on the performance of its supply chains, especially the bonds between a chain's nodes. In the electronics industry, a company's relationship with its electronics manufacturing services (EMS) provider can be the deciding factor in its success. 
EMS firms or contract manufacturers are the keystone of the industry. They make decisions on behalf of customers, have detailed insights into their extended electronics supply chains, and contribute significantly to the quality and performance of a customer's products. EMS companies are a crucial node in the electronics supply chain and just one example of how an organization's relationship with its trading partners can impact success. 
When the Chips Are Down
Events of the past two years have clearly demonstrated the value of strong trading relationships. When materials become constrained, as in the recent microchip shortage or any of the pandemic-driven supply chain snafus, the companies that have those materials have a choice to make. Which customers will be put at the front of the line, and which will be placed at the rear? 
Too often, company executives assume that since they are a large buyer, they automatically will be prioritized when supplies are constrained. Research has shown that this is not always the case, and that assumption can leave a company in a weakened position. 
One such study is the work of Dr. Steven Melnyk, professor of operations and supply chain management at Michigan State University. His work on "earned preferential treatment" showed that "buyers receive perks and benefits not earned by large volume purchases or by paying on time, but rather by being a good customer." 
In the case of EMS companies, being perceived as a good customer may come from sharing accurate demand forecasts, greater collaboration on production scheduling, involvement in the development of innovations and more. The key is having an ongoing dialog with trading partners to understand what is important to them and how both companies can better work together. There are plenty of examples where an EMS company has bent over backward to help customers that weren't necessarily their largest one. 
Seeing the Forest and the Trees
As the keystone of the electronics supply chain, EMS companies have significant industry and supply chain insights that their upstream customers quite often do not. In most cases, a large customer like the Department of Defense (DoD) will buy from a defense prime contractor, which buys from a third-tier supplier that then buys from an EMS company. 
When the buyer (at whatever tier) turns over the bill of materials (BOM), it often identifies several authorized suppliers of the various components, ranging from printed circuit boards (PCB) to passive and active electronic components. The decision on which of those authorized suppliers will be used is up to the EMS company, and that information is often not shared with the customer. In many cases, there is not a list of authorized suppliers, and the EMS company has even greater discretion on where the components are purchased.
To read this entire article, which appeared in the August 2022 issue of SMT007 Magazine, click here.
---
Suggested Items
09/21/2023 | KIC
KIC, a renowned pioneer in thermal process and temperature measurement solutions for electronics manufacturing, is thrilled to announce its participation in the upcoming SMTA Guadalajara Expo & Tech Forum.
09/21/2023 | Dymax
Dymax, a leading manufacturer of light-curing materials and equipment, will exhibit in booth 1526 at SMTA International 2023 in Minneapolis, MN, from October 10-11.
09/21/2023 | Altus Group
Altus Group, a leading supplier of capital equipment and services to the electronics manufacturing industry, has signed an agreement with SMT Thermal Discoveries to distribute its advanced reflow soldering and thermal technology solutions in Ireland.
09/21/2023 |
Intraratio, a provider of enterprise software solutions, is pleased to announce that Ryan Gamble, CEO and Founder of Intraratio, will deliver an informative keynote presentation at SMTA International 2023. T
09/20/2023 | PRNewswire
ICZOOM Group Inc., a B2B electronic component products e-commerce platform, provided details on the Company's accelerated growth and steady market expansion strategy, as the Company leverages its strengthened balance sheet and fortified global brand following its successful listing on Nasdaq earlier this year.