VicOne Partners with Delta Electronics to Secure EV Charging Infrastructure
August 31, 2022 | PRNewswire
Estimated reading time: 1 minute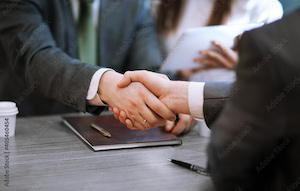 VicOne, an automotive cybersecurity solution provider established by cloud security leader Trend Micro, announced today a partnership with Delta Electronics, a global leader of power and energy management solutions. The partnership will empower Delta's customers and EV charging partners to strengthen data security practices and comply with international standards, enabling critical business opportunities in international markets.
Edward Tsai, Vice President of Strategic Partnership at VicOne: "The global EV market is in a phase of rapid development and becoming a regular target of hackers as a result. The battle has already begun in the industrial chain where EV power infrastructure is a critical but easily ignored element. Building an ecosystem with cybersecurity in mind is crucial to achieving a safer and more competitive future for the automotive supply chain."
The global EV market is booming, and the US and EU have announced plans to include EV charging networks in national infrastructure. As the smart connector between the vehicle and network, the charging pile functions as an energy distributor, a remote monitor and meter – as well as a target for cybercriminals. To ensure secure data transmission security for charging piles and power management platforms, VicOne's xCarbon (IDPS) will be incorporated into DeltaGrid® energy management gateways for EV charging infrastructure.
Dr. Cally Ko, Vice President & General Manager of Corporate Strategic Business Development and Alliance at Delta Electronics, Inc.: "As demand for charging infrastructure spreads from residential to commercial spaces, DeltaGrid® EVM system empowers businesses to realize their vision of sustainable operation through optimized charging pile management and efficiency. Our partnership with VicOne will enable our customers to comply with the highest standards of international regulations and quickly deploy safe and efficient charging infrastructure." 
Powered by Trend Micro's 30+ years of experience in cybersecurity, VicOne offers security solutions and services for EVs and related supply chain products. xCarbon (IDPS) simultaneously collects detection log and telemetry data and sends them to xNexus , a cloud-based extended detection and response (XDR) platform for vehicle security operations center (VSOC) after optimization for threat analysis. The platform also rapidly addresses new threats through firewall rules, access control strategy and virtual patching.
---
Suggested Items
09/20/2023 | Siemens
Siemens Digital Industries Software announced that Gotion High-tech Co., Ltd. has selected the Siemens Xcelerator portfolio of industry software to build an intelligent battery manufacturing platform as part of achieving its digital transformation goals.
09/19/2023 | TSMC
To respond to climate change and mitigate climate impact, TSMC announced an acceleration of its RE100 sustainability timetable, moving its target for 100% renewable energy consumption for all global operations forward to 2040 from 2050.
09/19/2023 | Anaya Vardya -- Column: Standard of Excellence
In my last column, I discussed cutting-edge innovations in printed circuit board technology, focusing on innovative trends in ultra HDI, embedded passives and components, green PCBs, and advanced substrate materials. This month, I'm following up with the products these new PCB technologies are destined for. Why do we need all these new technologies?
09/11/2023 | DARPA
DARPA is entering the first phase of the Persistent Optical Wireless Energy Relay (POWER) program, aimed at revolutionizing energy distribution through airborne wireless power transfer. Three teams—led by RTX Corporation, Draper Laboratory, and BEAM Co.—will design and develop wireless optical power relays. The program goals include demonstrating the key components necessary for a resilient, speed-of-light energy network.
09/11/2023 | Meyer Burger
Helion, leader in the solar industry, and photovoltaic manufacturer Meyer Burger seal a strategic partnership. The two companies are thus setting an example for a strong Swiss solar industry.