Ventec's PCB Base Material Solutions at electronica India
September 6, 2022 | Ventec International Group Co., Ltd.
Estimated reading time: 2 minutes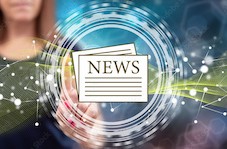 Ventec International Group Co., Ltd., will be exhibiting at electronica India 2022 at the India Expo Mart in Greater Noida. From 21 to 23 September 2022, visitors to Ventec's booth EP12 in the IPCA Expo area (Hall 12) will be invited to discover the company's unique laminate & prepreg capability across a very wide range of applications and budgets - all supported by a fast and efficient global delivery promise through Ventec's fully controlled and managed global supply chain and world-class dependable technical support.
The key focus on Ventec's booth EP12 will be:
tec-speed: Ventec's comprehensive and enhanced set of high-performance, high-reliability high-speed/low-loss/high-frequency solutions, including:
tec-speed 30.0 - Ventec's latest ceramic filled high-speed/high-frequency PTFE material range that offers the highest signal-integrity characteristics for the most advanced high-frequency systems such as 77~79 GHz automotive radar systems.
tec-speed 20.0 - Few substrate materials can match the high-speed signal-handling performance of this ceramic-filled hydrocarbon thermoset material series. tec-speed 20.0 combines unrivaled high-frequency performance (Dk 3.00-3.48 / Df 0.002-0.0037), superior loss characteristics and highest reliability particularly demanded by automotive and 5G applications.
tec-speed 6.0 - High-speed, high-frequency material technology for applications requiring great signal integrity and low-Dk benefits with high reliability. Ventec's material formula also features high Conductive Anodic Filament (CAF) resistance to offer highest assurance of reliability in humid environments.
tec-thermal: Ventec's IMS (Insulated Metal Substrate) families, laminates and prepregs for multilayer PCBs, leverage innovative formulas for excellent thermal performance. Highlights include:
VT-4B5 SP - an aluminum base laminate that ensures maximum thermal efficiency for direct-to-metal connections of electrically isolated heat sources and places dielectric insulation only where needed.
VT-4B5L - a high-performance IMS material that offers excellent solder joint reliability and thermal conductivity of 3.6 W/mK.
autolam: a PCB base material solutions set specifically curated for the diverse and unique requirements of automotive applications. Highlights include:
VT-4B5H - a metal base laminate material with high Tg (180oC) and thermal conductivity of 4.2 W/mK, ideally suited for applications such as LED lighting, power conversion, monitor drives and power supply.
VT-4B7 - a high-performance IMS material for applications where maximum thermal conductivity and electrical performance are key. Specified at 7.0 W/mK, VT-4B7 is an affordably priced substrate that competes strongly with direct-bond copper (DBC).
"India is a market with huge growth potential for Ventec. Together with CBC PCB, our distributing partner for India, we're incredibly excited to be exhibiting at electronica India for the first time and can't wait to share our expertise and knowledge with the many visitors to the show," said Chris Hanson, VP IMS Technology.
Ventec International is a world leader in the production of polyimide & high-reliability epoxy laminates and prepregs and a specialist provider of thermal management and IMS solutions. Further information about Ventec's solutions and the company's wide variety of products is available at www.venteclaminates.com and/or by downloading the Ventec APP.
Additional content from Ventec International Group: 
---
Suggested Items
11/30/2023 | AIM
AIM Solder, a leading global manufacturer of solder assembly materials for the electronics industry, is pleased to announce its new NC259FPA Ultrafine No Clean Solder Paste, which it revealed recently during the Productronica Germany trade show.
11/27/2023 | Real Time with...productronica
Koh Young's Harald Eppinger talks about the company's technology for the semiconductor and advanced packaging market and how they address the challenges introduced by reflective components and micro solder deposits.
11/27/2023 | HyRel
HyRel Technologies, a global provider of quick turn semiconductor modification solutions, announces the achievement of International Traffic in Arms Regulations (ITAR) registration.
11/24/2023 | Mek (Marantz Electronics)
Mek (Marantz Electronics), a leader in Automated Optical Inspection (AOI) solutions, used last weeks' Productronica show in Munich to proudly introduce the SpectorBOX X series, a modular full 3D AOI system for THT solder joints and THT components.
11/21/2023 | Pete Starkey, I-Connect007
Productronica 2023 played host to the IPC World Hand Soldering Competition, bringing talented regional solder champions from all over the globe to compete for the title of World Champion. Each competitor was given sixty minutes to assemble a complex printed circuit board with their performance judged in accordance with IPC-A-610 Class 3 criteria. Each competitor's efforts were rated on the merits of the results achieved, scored on the quality of the assembly process, the electrical functionality of the assembly and the speed at which the assembly was produced.