Books

Featured Books

pcb007 Magazine

Latest Issues

Current Issue

Finding Ultra

New demands on PCB fabrication, namely advanced packaging, ultra high density interconnect (UHDI), and new specialty materials, are converging, changing the landscape of our business. Is it time to start paying close attention to this convergence?

Developing a Strategy

A solid strategy is a critical part of success. This month, we asked some of the top industry leaders and business strategy "gurus" to share their thoughts on developing strategies.

Winning With TQM

In this issue, we explore how TQM has entered the DNA of continuous improvement disciplines, and the role leadership transformation plays in this. If you've ever competed against a TQM company, you understand their winning advantage.

Columns

Latest Columns

||| MENU
Korf and Strubbe: Material Witnesses
October 3, 2022 | I-Connect007 Editorial Team
Estimated reading time: 3 minutes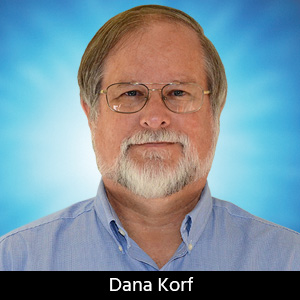 Recently, columnist Dana Korf has been working with Taiwan Union Technology Corporation (TUC), one of the largest providers of copper-clad laminate and mass lamination services in the world. We spoke with Dana about the trends he sees in materials at TUC and around the globe, why copper is still king, as well as some potential non-traditional materials that may see growth soon. Dana invited John Strubbe, TUC VP of technology, to join in the conversation.
Nolan Johnson: Dana, what's new in the materials world? What are you seeing?
Dana Korf: If you look at straight FR-4, there's not much going on. There are more high-voltage requirements in the automotive, so there's a little bit of tweaking of FR-4 to handle voltages around 1,500 or 2,000 volts. Of course, they want long-term reliability, but that's a relatively minor technical requirement to obtain. With HDI, it's just a matter of working with thinner glass fabric with the traditional HDI resins, because layers are getting thinner and the number of required lamination cycles increases every year, but that's more of an adjustment of material properties.
Chip packaging is becoming a constraint. Many companies, like TUC, are now offering chip level packaging materials because there's just more demand for it than the market can handle. That has a fairly long approval process, just like automotive.
John Strubbe: Most of my work is in low-loss materials for digital. Trying to, as I often say, "get down to free space, no loss," for the same price as FR-4. There's a lot of work in copper foil and resins, and a lot of analysis on the glass fabrics. They're starting to look at quartz again and polymeric materials. They're trying to get down to really low losses for digital, but the designers are running into the problem that even if you get the losses down to that level, it's still not good enough. There's analysis about whether the loss-budget gains you get vs. the cost will be worth it or even possible. That's what most of the large material folks are working on now. In the RF space, they're pretty much just working on better controlled RF materials to get the cost down.
Korf: When I was working in China, I was seeing digital designers looking at RF materials to get their losses down. The RF folks were looking at digital performance materials to get the cost down, and that's still going on. I see that most of the material development work is primarily being driven to reduce the loss, Df, primarily in the digital space. There are umpteen varieties of FR-4, so they seem to be covering the market well; the high voltage for automotive is stressing the specs a little bit, but not too much.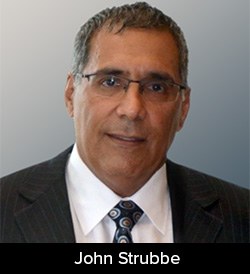 What's interesting on the material side is we're starting to look at non-glass alternatives. For example, we're looking at quartz again, like we did in the 1980s. The problem with quartz glass is that when you hit it with a laser, it melts and balls up. It doesn't evaporate away. That was a challenge many years ago when we tried it.
Johnson: That makes it tough for laser applications.
Korf: It does make it interesting.
Johnson: What are some of the nontraditional materials being evaluated?
Strubbe: We can talk about the coppers getting down to zero roughness, what's going on there, and limitations. Does it stick to the resin at the end of the day? Like a lot of technologies, they tend to cycle every 20 or 30 years, and improve with every cycle. Fundamentally, it's stuff that's been looked at before.
To read this entire conversation, which appeared in the September 2022 issue of PCB007 Magazine, click here.
---
Suggested Items
09/20/2023 | I-Connect007 Editorial Team
Panasonic's Darren Hitchcock spoke with the I-Connect007 Editorial Team on the complexities of moving toward ultra HDI manufacturing. As we learn in this conversation, the number of shifting constraints relative to traditional PCB fabrication is quite large and can sometimes conflict with each other.
09/14/2023 | MKS' Atotech
MKS' Atotech, a leading surface finishing brand of MKS Instruments, will participate in the upcoming IPCA Expo at Bangalore International Exhibition Centre (BIEC) and showcase its latest PCB manufacturing solutions from September 13 – 15.
09/14/2023 | Vern Solberg -- Column: Designer's Notebook
Flexible circuit applications can be as basic as furnishing electrical interconnect between two conventional circuit board assemblies, or to prove a platform for placing and interconnecting electronic components. During the planning and pre-design phase of the flexible circuit, there will be several material and process related questions that need to be addressed. Most flexible circuit fabricators welcome the opportunity to discuss their customers' flexible circuit objectives prior to beginning the actual design process.
09/14/2023 | John Watson -- Column: Elementary, Mr. Watson
Electronics are continually evolving, driven by innovations in printed circuit board technology. Flexible PCBs have emerged as a revolutionary force, reshaping the PCB industry and influencing the design and functionality of countless electronic devices. Some believe that flexible PCBs are a relatively newer technology, but as we will see, that is not true. Since I'm an instructor, here's a short history lesson on how we got here and what we can expect.
09/11/2023 | PRNewswire
Can digital and/or high throughput manufacturing be applied to circuit boards? Can stretchable electronics be produced without sacrificing processing capabilities?