Books

Featured Books

design007 Magazine

Latest Issues

Current Issue

Rigid-flex: Designing in 3D

In this month's issue, our expert contributors share their best tips, tricks and techniques for designing rigid-flex circuits. If you're a rigid board designer considering moving into the 3D world of rigid-flex, this issue is just what the doctor ordered!

Simulation, Analysis, and AI

Getting today's designs "right the first time" is critical, especially with costly advanced PCBs. Simulation and analysis software tools can help you in the fight to eliminate respins. They're not magical, but they can predict the future of your design.

Advanced, Complex & Emerging Designs

This month, our contributors focus on designing PCBs with advanced, complex and emerging technologies. We investigate design strategies for boards that are on the cutting edge of technology, or crazily complex, or so new that designers are still writing the rules as they go.

Columns

Latest Columns

||| MENU
IPC Symposium: U.S. Must Address Critical Gaps in Advanced Packaging Needs
October 12, 2022 | Nolan Johnson, I-Connect007
Estimated reading time: 2 minutes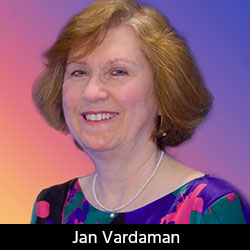 There is a significant capability gap in advanced substrate packaging in North America, forcing all semiconductors to be packaged in Asia and leaving North America at risk in its supply chain. This was a common theme during a two-day IPC Advanced Packaging Symposium, which launched yesterday at the Kimpton Monaco hotel in Washington, D.C. 
Opening day speakers included keynotes from Tech Search's Jan Vardaman, and Intel's Tom Rucker. Additional speakers throughout the day represented DoD, NIST, the European Union, Western Digital, IBM, AMD, Northrup Grumman, and BAE Systems.
IPC organized this symposium so that executives, government, and industry leaders could meet in person and share insights. The discussion was intended to identify key business and technology issues with near- and longer-term solutions. The purpose was focused on opportunities and challenges for next-generation advanced packaging production. The top-down agenda covers public policy updates, commercial and defense electronics technology drivers, current business environment for IC-substrates and component assembly and test manufacturing.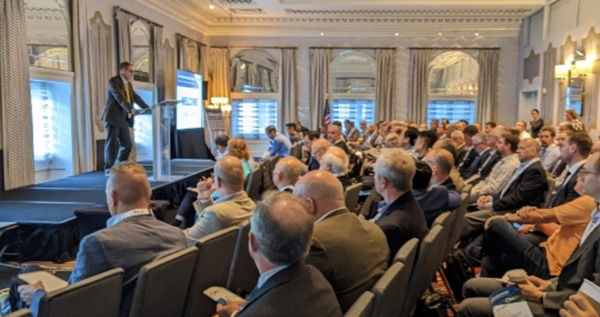 Figure 1: John Mitchell, president and CEO of IPC, addresses the crowd during a morning session at the IPC Advanced Packaging Symposium.
Vardaman laid the market groundwork in an early presentation Tuesday, pointing out that there is effectively no packaging capability in North America, forcing all semiconductors to be packaged in Asia; a theme that many of the speakers would return to throughout the day. Likewise, Vardaman pointed out the lack of substrate capabilities outside of Asia, setting up another capability gap that was addressed by nearly every speaker throughout the day: Investment in advanced packaging techniques is a critical manufacturing capability not only for U.S. and EU military needs, but also for supply chain resilience.
The CHIPS Act was a key area of discussion. During his presentation, Frank Gayle of NIST asserted that packaging and PCB manufacturing investment programs would be considered as appropriate to submit under the CHIPS Act. This seemed to be news to several attendees I spoke with, and if true, certainly leaves the door open for wider CHIPS Act investment throughout the supply chain.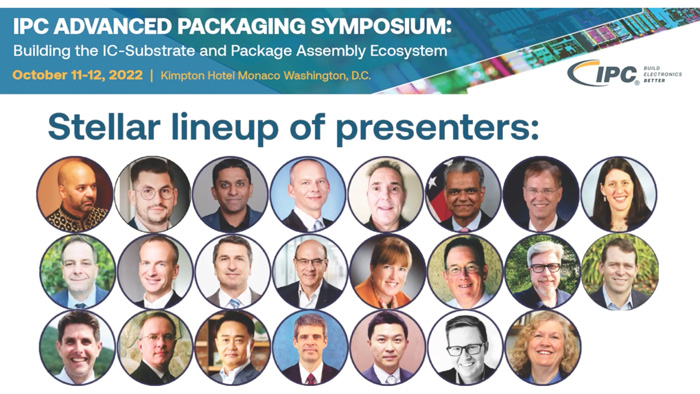 Each speaker, in their own way, made the argument that the U.S. and EU need to ramp up these capabilities. During her Q&A session, Kim Eilert of BAE Systems was asked when BAE would need to have this capability available to them. Her answer was, "Today." It was clear that she meant that quite literally.
Wednesday's agenda includes a welcome from IPC Chief Technologist Matt Kelly, who will also moderate a panel discussion on the North American perspective on the IC substrate market. Other speakers will provide insights on the history of the package substrate industry, how the U.S. can gain a foothold in this market, where the technologies are at, and next steps.
---
Suggested Items
09/28/2023 | Nolan Johnson, I-Connect007
The practical question around CHIPS Act development and electronics assembly is, "Will this change how we do business?" Indium Corporation's Dr. Andy Mackie sat down with Nolan Johnson to share what he sees as emerging answers to that question from his perspective as an expert in electronics assembly and packaging, and as a participant in standards development through IPC, JEDEC, and SEMI.
09/28/2023 | IPC
IPC continues to collaborate with the electronics manufacturing industry to meet their current and future workforce training needs.
09/28/2023 | IPC
Though product demand weakened this month with Orders and Backlog Indexes slipping, overall electronics industry operations remain healthy per IPC's September 2023 Global Sentiment of the Electronics Supply Chain Report.
09/27/2023 | Cherie Litson, CID+, Litson1 Consulting
Rigid-flex circuits are unique structures; part rigid board and part flex, they're increasingly working their way into many of the electronic devices we use every day. There have been many advances in rigid-flex lately as more companies find themselves exploring this technology. So, before I started writing this article about rigid-flex design, I double-checked a few things. Fortunately, there is plenty of rigid-flex information available on a variety of great websites that we all know and trust.
09/18/2023 | IPC
IPC Day France: Aerospace Electronics is an aerospace-focused networking event featuring key industry experts from NASA and Airbus and will take place on October 2, 2023 .