Books

Featured Books

design007 Magazine

Latest Issues

Current Issue

Odd Geometries

In this issue, we discuss some of the challenges, pitfalls and mitigations to consider when designing non-standard board geometries. We share strategies for designing odd-shaped PCBs, including manufacturing trade-offs and considerations required for different segments and perspectives.

Simplification

On the subject of simplification, our expert contributors explain how to design PCBs without making them complex and over-constrained—whatever the level of technology. In addition, we discuss the effect your decisions and tradeoffs have on design complexity.

The Standards of Design

Our expert contributors discuss how PCB designers can utilize standards to save time and money, not to mention frustration. We also spotlight the newly updated version of the IPC Checklist, a handy guide that illustrates which standards cover which topics, from front-end design through assembly.

Columns

Latest Columns

||| MENU
I-Connect007 Editor's Choice: Five Must-Reads for the Week
October 14, 2022 | Nolan Johnson, I-Connect007
Estimated reading time: 2 minutes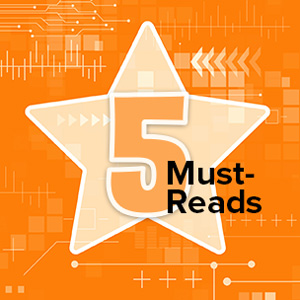 I've been in Washington, D.C., most of this week, attending and reporting on the IPC Advanced Packaging Symposium. You'll see more content from me in the weeks and months to come as I sort through and highlight the varied aspects of this ground-breaking event. If you're in this industry, advanced packaging will affect you, make no mistake about it.
The upshot is that, as an industry, we're at an inflection point:
Semiconductor companies are going to move to advanced packaging whether the PCB manufacturing sector is ready or not 
The emergence of UHDI to support advanced packaging will move HDI to the mainstream
Advanced packaging capabilities will require significant investment, but is also strategically critical
IPC has chosen to expand their mission to include advanced packaging
The distinction between semiconductor and PCB products and processes is graying 
Although the symposium was my entire world this past week, it wasn't the only thing happening. I wasn't surprised to see you reading about the latest news in military/aerospace, PCB panels, the CHIPS Act implementation, and microvia design. 
Microvias Can Be Stacked in Certain Package Densities
Published October 13 
We recently spoke with Summit Interconnect's Gerry Partida about a pretty important discovery that his company made: Microvias can be reliably stacked in certain package densities. Microvia failure has been a big issue for fabricators lately, especially military contractors, but as Gerry explains, microvias don't have to be staggered every time—as long as you do your homework and simulate. 
Boeing-Built SES Satellites Send, Receive First Signals 
Published October 7 
It was a big week for Boeing, which successfully launched the SES-20 and SES-21 satellites. In the company's announcement, it said the satellites will allow them to support customers in delivering high-quality sports and entertainment to tens of millions of U.S. households "while delivering on our promise to repurpose spectrum to enable U.S. leadership in 5G." More and better sports coverage? Now that's something worth mentioning. 
CHIPS Act Implementation Requires Strong Focus on 'Advanced Packaging,' Industry Leaders Say 
Published October 11 
This news item from IPC helped promote the symposium, but the information it contains is still relevant even though the event has concluded. For example, 94% of electronics industry leaders report that improving the performance of semiconductors is increasingly reliant on advanced packaging. And 84% of electronics industry leaders believe government initiatives to bolster the semiconductor supply chain require significant investment in advanced packaging capabilities. It's encouraging to know that these companies see where PCB manufacturing is headed and are on board with it. I'm really looking forward to writing and reporting more on this fascinating direction for our industry. 
Panel Manufacturers Enact Strict Production Controls to Balance Supply/Demand, 4Q22 Forecast to Drop 
Published October 7
Not all sectors of electronic component manufacturing are in go-go mode at the moment. LCD manufacturers are advising that utilization rates could slip to 60%, which TrendForce says is the lowest level in 10 years. Most panel makers have flipped from operating at a profit to operating at a loss in the second half of 2022. Production reduction plans are currently being implemented, according to the report. For us in the PCB design and manufacturing sectors, this is something to keep our eye on. 
FKN Systek: Singulating Pre-Scored PCB Panels up to 48" Long 
Published October 7
FKN launched the U.S.-made K4000 motorized depanelizer and readers took notice. Given that the start of Q4 in the calendar year is when new equipment is forecast, could it be that panel cutters are on companies' wishlists this year?
---
Suggested Items
12/08/2023 | TT Electronics
TT Electronics, a leading provider of global manufacturing solutions and engineered technologies, announced today that one of its Asia electronics manufacturing facilities has received approval from the Food and Drug Administration (FDA), through its premarket approval (PMA) supplement evaluation process, to manufacture Class IIa devices on behalf of global medical OEM customers.
12/08/2023 | Mycronic
Mycronic AB has received an order for an SLX mask writer from an existing customer in Asia. The order value is in the range of $7 - $9 million. Delivery of the system is planned for the third quarter of 2024.
12/07/2023 | Matt Stevenson -- Column: Connect the Dots
It makes sense to optimize your board using design for manufacturability (DFM) techniques. But applying DFM best practices can be confusing without formal training. The results are designs that are often incomplete, poorly designed, or too complex. When these issues arise, your PCB manufacturing partner rejecting the design can be considered a best-case scenario because it means they have your back. If your design is simply dropped into an automated queue without concern for manufacturability, the output can be a batch of unusable boards.
12/05/2023 | Travis Kelly -- Column: American Made Advocacy
For this month's PCBAA Member Profile, the focus is on Hari Pillai, president, Technology Components, Sanmina. Hari says, "I think I've had a good dose of luck throughout my career. But beyond luck, I had a vision to become a general manager as far back as my undergraduate years. I made all my career decisions based on that. My evaluation criteria was always, "How does this opportunity get me closer to my goal?" Sometimes opportunities come from unexpected places."
12/05/2023 | Amkor Technology
Amkor Technology, Inc., a leading provider of semiconductor packaging and test services, has announced its plan to build an advanced packaging and test facility in Peoria, Arizona.