Books

Featured Books

design007 Magazine

Latest Issues

Current Issue

Rigid-flex: Designing in 3D

In this month's issue, our expert contributors share their best tips, tricks and techniques for designing rigid-flex circuits. If you're a rigid board designer considering moving into the 3D world of rigid-flex, this issue is just what the doctor ordered!

Simulation, Analysis, and AI

Getting today's designs "right the first time" is critical, especially with costly advanced PCBs. Simulation and analysis software tools can help you in the fight to eliminate respins. They're not magical, but they can predict the future of your design.

Advanced, Complex & Emerging Designs

This month, our contributors focus on designing PCBs with advanced, complex and emerging technologies. We investigate design strategies for boards that are on the cutting edge of technology, or crazily complex, or so new that designers are still writing the rules as they go.

Columns

Latest Columns

||| MENU
Q&A: The Learning Curve for Ultra HDI
October 20, 2022 | Andy Shaughnessy, Design007 Magazine
Estimated reading time: 2 minutes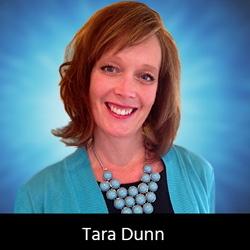 For this issue on ultra HDI, we reached out to Tara Dunn at Averatek with some specific questions about how she defines UDHI, more about the company's patented semi-additive process, and what really sets ultra HDI apart from everything else. Do designers want to learn a new technology? What about fabricators? We hope this interview answers some of those questions that you may be having about these capabilities and what it could mean for your designs.
Q: How do you define ultra HDI? What is the cutoff in mils or microns?
A: That is an excellent question. At this point I think it means different things to different people depending on where their current HDI capabilities are. IPC has created an ultra HDI working group and I believe the definition they are working with is that to be considered ultra-HDI, a design needs to include one or more of these parameters: Line width below 50 µm, spacing below 50 µm, dielectric thickness below 50 µm, and microvia diameter below 75 µm.
Q: Averatek has developed the A-SAP™ semi-additive process, which can produce traces down into the UHDI space. Can you clear up the differences between mSAP and A-SAP, and what this means to designers and design engineers?
A: In general, SAP, or a semi-additive process, is a process that starts with a very thin layer of copper and then builds the trace patterns from there. One common differentiating factor in these two approaches to SAP is the starting copper thickness. Typically, copper thickness that is 1.5 microns or above would be considered mSAP, or a modified semi-additive process. Because the copper is a little thicker than other SAP processes, it requires more etching, which can have impacts on trace width and space and also the sidewalls of the trace. This process can typically provide features as small as 30 microns in highly specialized facilities that are running extremely high-volume manufacturing. This technology is commonly seen in our smartphones.
Averatek's A-SAP begins with a much thinner electroless copper, typically 0.2 µm and this copper thickness, or thinness if you will, enables the fabricator to produce much finer feature sizes. The technology is capable of traces and spaces as small as 1 micron if the fabricator has advanced imaging equipment. Typically, PCB fabricators have equipment that can image traces to 12.5 µm today. There are also signal integrity benefits to this process. Because the base copper is so thin, there is minimal impact on the trace sidewalls, and greater control to line width resulting in impedance control tolerance improvements.
One other difference between the mSAP and A-SAP technologies is in the ratio of trace height to trace width; mSAP processes allow a 1:1 ratio of height to width and A-SAP traces can be produced with aspect ratio of 2:1 or greater. For example, a 25 µm wide trace could be 40 µm tall. This has gotten a lot of attention from a signal integrity perspective.
To read this entire article, which appeared in the October 2022 issue of Design007 Magazine, click here.
---
Suggested Items
09/20/2023 | I-Connect007 Editorial Team
Panasonic's Darren Hitchcock spoke with the I-Connect007 Editorial Team on the complexities of moving toward ultra HDI manufacturing. As we learn in this conversation, the number of shifting constraints relative to traditional PCB fabrication is quite large and can sometimes conflict with each other.
09/14/2023 | MKS' Atotech
MKS' Atotech, a leading surface finishing brand of MKS Instruments, will participate in the upcoming IPCA Expo at Bangalore International Exhibition Centre (BIEC) and showcase its latest PCB manufacturing solutions from September 13 – 15.
09/14/2023 | Vern Solberg -- Column: Designer's Notebook
Flexible circuit applications can be as basic as furnishing electrical interconnect between two conventional circuit board assemblies, or to prove a platform for placing and interconnecting electronic components. During the planning and pre-design phase of the flexible circuit, there will be several material and process related questions that need to be addressed. Most flexible circuit fabricators welcome the opportunity to discuss their customers' flexible circuit objectives prior to beginning the actual design process.
09/14/2023 | John Watson -- Column: Elementary, Mr. Watson
Electronics are continually evolving, driven by innovations in printed circuit board technology. Flexible PCBs have emerged as a revolutionary force, reshaping the PCB industry and influencing the design and functionality of countless electronic devices. Some believe that flexible PCBs are a relatively newer technology, but as we will see, that is not true. Since I'm an instructor, here's a short history lesson on how we got here and what we can expect.
09/11/2023 | PRNewswire
Can digital and/or high throughput manufacturing be applied to circuit boards? Can stretchable electronics be produced without sacrificing processing capabilities?