Books

Featured Books

pcb007 Magazine

Latest Issues

Current Issue

The Registration Sweet Spot

Registration is underrated and underappreciated. The key is to ensure proper registration from layer to layer across the entire printed circuit board. It's a holistic process requiring anticipation, prediction, precise attention at each step, and detailed data tracking and monitoring.

High-reliability Fabrication

In this month's issue, our expert contributors discuss the latest in technologies, trends, complexities and resources regarding high-reliability fabrication.

Finding Ultra

New demands on PCB fabrication, namely advanced packaging, ultra high density interconnect (UHDI), and new specialty materials, are converging, changing the landscape of our business. Is it time to start paying close attention to this convergence?

Columns

Latest Columns

||| MENU
IPC: One-Fourth of Electronics Manufacturers Believe We are in a Recession
November 1, 2022 | IPC
Estimated reading time: 1 minute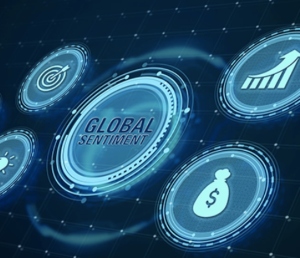 New data from IPC show that most electronics manufacturing industry executives see a recession as inevitable.
IPC's October Monthly Economic Outlook and Global Sentiment Survey found that 27 percent of industry executives believe the economy is already in a recession, 45 percent believe the economy will enter a recession in 2023, and 13 percent believe the economy will enter a recession in the fourth quarter of 2023. Industry executives expecting a recession are bracing for a longer one.
"Tight financial conditions and an uncertain economic outlook are making both businesses and consumers more cautious," stated Shawn DuBravac, IPC chief economist. "We have reached the end of the post-lockdown rebound."
Among other conclusions, the IPC survey results show:
After declining for two consecutive months, the Materials Cost Index rose three points.

Three-fourths (73 percent) of electronics manufacturers indicate labor costs are on the rise.

Ease of recruitment, profit margins, and inventory available from suppliers are presently declining.

Positively, manufacturers expect to see a decline in backlogs over the next six months.
Inflation continues to dominate the narrative, with the U.S. likely past peak inflation, while the situation worsens in Europe. Europe is expected soon to reach peak inflation, and prices continue to rise. Projections for economic growth in Europe in 2023 have been lowered, and now show a decline for the first time for the entire year.
China's economy remains below the targeted 5.5 percent growth expected for the year, with growth likely to be closer to 3 percent in 2022. The yuan has fallen to its lowest level in 14 years.
IPC surveyed hundreds of companies from around the world, including a wide range of company sizes representing the full electronics manufacturing value chain.
View the full reports: 
Current Sentiment of the Global Electronics Manufacturing Supply Chain
About IPC
IPC (www.IPC.org) is a global industry association based in Bannockburn, Ill., dedicated to the competitive excellence and financial success of its 3,000+ member companies which represent all facets of the electronics industry, including design, printed board manufacturing, electronics assembly and test. As a member-driven organization and leading source for industry standards, training, market research and public policy advocacy, IPC supports programs to meet the needs of an estimated $2 trillion global electronics industry.
---
Suggested Items
12/05/2023 | HANZA
HANZA AB has signed an agreement to acquire all shares in Orbit One AB, a Swedish company that offers contract manufacturing of electronics and electromechanics. Orbit One has annual sales of approximately SEK 1.1 billion with an operating profit (EBITA) of approximately SEK 70 million.
12/05/2023 | IPC
Electronics industry sentiment improved during November with demand sentiment also taking a solid step up over the last 30 days per IPC's November 2023 Global Sentiment of the Electronics Supply Chain Report.
12/05/2023 | Robert Erickson and Lorena Villanueva, IPC
About 200 kilometers (125 miles) north of Mexico City lies Queretaro, an area rich in history, with stone streets and public squares, and which twice has been the country's capital. But it's also quickly becoming a global capital of electronics manufacturing, especially aeronautics, and was the location for the first IPC Day Mexico this past June.
12/04/2023 | USPAE
Seven microelectronics firms received nearly $10 million in combined funding to commercialize technologies of interest to the U.S. military services as winners of the Defense Business Accelerator (DBX) Microelectronics Challenge. This groundbreaking initiative is funded by the Department of Defense (DoD) and led by the U.S. Partnership for Assured Electronics (USPAE).
11/30/2023 | BUSINESS WIRE
Nordson Electronics Solutions, a global leader in electronics manufacturing technologies, is pleased to announce the release of the new ASYMTEK Select Coat® SL-1040 conformal coating system.