Books

Featured Books

smt007 Magazine

Latest Issues

Current Issue

Chips Don't Float

In Europe and the U.S., legislation is under way to revitalize PCB fabrication and packaging. What is the status of this work, and how specifically does this change the industry landscape for EMS companies? What will help keep us afloat?

Flying High With Digital Twin

The opportunity to use manufacturing simulation as a test bed for job planning and process optimization brings continuous improvement into the modern age. This may be an all-or-nothing type of project, but it's worth the investment.

Artificial Intelligence

In this issue, we (and AI) explored how and when artificial intelligence plays a role in manufacturing today. Whether on the factory floor, or in the front office, AI applications are emerging and changing how we approach planning, processes and problem solving.

Columns

Latest Columns

||| MENU
Modern Inventory Management Secrets
November 7, 2022 | Michael Ford, Aegis Software Corp.
Estimated reading time: 2 minutes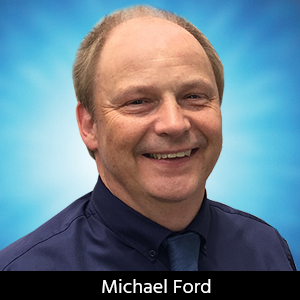 Inventory management should be simple; after all, it is how many of us learned to count. ERP solutions have become complex yet cannot solve our immediate supply-chain and manufacturing challenges unaided. It's time to unfold the root-causes behind key issues and reveal the secrets for success in modern inventory management which have a significant impact on any manufacturing business.
To understand modern inventory management, we should start at the beginning, which is actually at the end. The aim of the manufacturer is to get rid of completed products as soon as possible. Whether it's an OEM or EMS company, the customer has agreed on price, so it's time to get paid and free up that warehouse space. Customers of completed products were once eager to take them into their distribution chain, turning their investment into cash while completing the journey to the final customer. However, once there, products generally depreciate over time, value-wise, whilst still accumulating costs associated with logistics and storage throughout the distribution chain. While this is shorter, it's an altogether significant threat to profitability.
Distribution chains have now become shorter, designed to cope only with any expected fluctuations in supply and demand. With rampant inflation in many markets—fueled in part by the perceived shortage of products and materials, as well as changing customer demand patterns in many cases—the value of finished goods is appreciating. This is an extremely dangerous condition, as competing vendors now choose their timing for release of product supply based on where and when the pricing is most favorable. On the other hand, prices may suddenly crash as demand falls, confidence fades, and a flood of products come into the market that aim to stay ahead of the trends. Though this is normal practice in the industry, the effects scale considerably with turbulence in the supply-chain.
As usual, the manufacturer is bearing the brunt of this activity, alongside all the other market challenges they face. They are being asked to hold stock and not be paid, without the clear understanding of their customer's business strategies. Within the manufacturing domain, that is their scope of investment responsibility, inventory cannot be allowed to build up. Production schedules are therefore more often revisited, and quickly adjusted. A production quantity boom-and-bust pattern emerges, with sudden demand, then suddenly, nothing. Though this pattern may be subtle in many cases, it causes a whip-like effect throughout the supply chain. With a keen eye on the level of finished goods, inventory costs, and capacities, production schedules are most effectively optimized on the fly, often using simple, intelligent visual tools to be fulfill commitments, but not waste money on unnecessary semi-finished or finished product stock.
The strengthening of the whip-effect is next seen as the need for raw materials becomes a lot more variable and volatile as compared to original ERP forecasts. This is driven by the need to reduce inventory investment costs and storage space of materials, as well as the risk of obsolescence. It may be driven by the manufacturer's direct purchasing policy, or from the customer where materials are consigned. In either case, the party with the investment responsibility has the same motivation. As with finished goods, the value of materials would normally depreciate over time, as well as face the risk of obsolescence toward the end-of-life of products and physical degradation during storage. Recently, however, some materials have been appreciating in value, whether due to scarcity or inflation.
To read this entire article, which appeared in the November 2022 issue of SMT007 Magazine, click here.
---
Suggested Items
09/19/2023 | Zuken
Zuken Inc., an industry-leading provider of electronic design automation solutions, is pleased to introduce an innovative three-stage approach to AI-powered PCB design within its flagship CR-8000 platform.
09/19/2023 | Anaya Vardya -- Column: Standard of Excellence
In my last column, I discussed cutting-edge innovations in printed circuit board technology, focusing on innovative trends in ultra HDI, embedded passives and components, green PCBs, and advanced substrate materials. This month, I'm following up with the products these new PCB technologies are destined for. Why do we need all these new technologies?
09/08/2023 | IPC
IPC's Validation Services Program has awarded an IPC/WHMA-A-620 Qualified Manufacturers Listing (QML) to Manufactured Assemblies Corp, LLC (MAC), in Vandalia, Ohio. A full-service contract manufacturer specializing in wire and cable assemblies, and electromechanical sub-assemblies, MAC provides products used in aerospace, defense, medical, industrial, and commercial applications worldwide.
09/05/2023 | Insulectro
Insulectro, the largest distributor of materials for use in the manufacture of PCBs and printed electronics, ushers in its New Era of Laminates and Prepregs as it begins selling EMC copper clad laminates and Arlon polyimides beginning today.
09/01/2023 | TrendForce
Recently, the spot market for NAND Flash chips has seen a rise in active price inquiries for certain products, a movement driven by successful increases in wafer contract prices.