Books

Featured Books

design007 Magazine

Latest Issues

Current Issue

Rigid-flex: Designing in 3D

In this month's issue, our expert contributors share their best tips, tricks and techniques for designing rigid-flex circuits. If you're a rigid board designer considering moving into the 3D world of rigid-flex, this issue is just what the doctor ordered!

Simulation, Analysis, and AI

Getting today's designs "right the first time" is critical, especially with costly advanced PCBs. Simulation and analysis software tools can help you in the fight to eliminate respins. They're not magical, but they can predict the future of your design.

Advanced, Complex & Emerging Designs

This month, our contributors focus on designing PCBs with advanced, complex and emerging technologies. We investigate design strategies for boards that are on the cutting edge of technology, or crazily complex, or so new that designers are still writing the rules as they go.

Columns

Latest Columns

||| MENU
IPC to Unveil New Member Magazine, 'IPC Community' at IPC APEX EXPO 2023
November 9, 2022 | IPC
Estimated reading time: 1 minute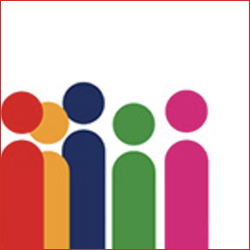 IPC, in partnership with IPC Publishing Group (I-Connect007) will unveil an exciting new publication, "IPC Community," at IPC APEX EXPO 2023, as a continuation of its commitment to better serve the electronics industry and provide additional value for IPC members.
The quarterly magazine will be offered in a digital format and will serve as a valuable new resource designed to keep the IPC global community up to date on the latest IPC news, including industry updates, trends and technology.
The digital edition will be made available the week of January 22, 2023, at IPC APEX EXPO. The magazine will receive bonus circulation with printed copies exclusively available at the show.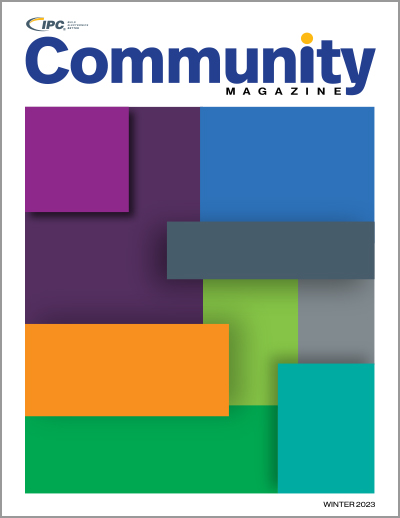 Inside "IPC Community," readers will find feature stories that celebrate member success along with articles on advocacy efforts, committee and standards updates, education and workforce training developments, factory of the future solutions, advanced packaging updates emerging engineer and member profiles, and more.
"Our members and the broader global electronics manufacturing community look to IPC as a steadfast resource to keep them informed and educated on the latest industry developments," said Brian Knier, IPC vice president, marketing, member success and sales. "We're excited about the possibilities of "IPC
Community" taking our ability to disseminate timely and important information to the next level; all while making sure IPC members' voices are reflected within the magazine."
Added Michelle Te, "IPC Community" magazine managing editor, "Through its family of publications offering thought-provoking, original content, I-Connect007 prides itself 'in being 'good for the industry.' With the launch of 'IPC Community,' IPC and I-Connect007 are now even better for the industry. There is much to recognize and celebrate."
To subscribe to "IPC Community," visit www.ipc.org/subscribe-ipc-community. For inquiries regarding advertising opportunities within the magazine, contact Barb Hockaday, ad sales manager, at barb@iconnect007.com. To suggest a member success story, contact Michelle Te at michelle@iconnect007.com.
---
Suggested Items
10/02/2023 | SEMI
Industry visionaries and experts will gather November 6-8 at the MEMS & Sensors Executive Congress (MSEC 2023) at the WIGWAM Resort in Phoenix, Arizona for insights into the latest trends and innovations in sensorization.
10/02/2023 | Gen3
Gen3, Global leader in SIR, CAF, Solderability, Ionic Contamination & process optimisation equipment, is pleased to announce the appointment of John Barraclough as the Head of Business Development.
10/02/2023 | KYZEN'
KYZEN, the global leader in innovative environmentally friendly cleaning chemistries, announced that Debbie Carboni, Global Product Line Manager - Electronics, will present as part of the Electric Vehicle (EV) panel during the IPC High Reliability Forum.
10/02/2023 | ACN Newswire
This joint effort is expected to strengthen the supply of NANOWEB® films and accelerate the growth of the transparent conductive film industry, offering new applications for the automotive and consumer electronics sectors, such as transparent film antennas, transparent film heaters, and transparent film electromagnetic shielding.
09/29/2023 | USPAE
In a major initiative to innovate how the Department of Defense (DoD) spurs commercial technology development, the U.S. Partnership for Assured Electronics (USPAE) and DoD launched a Defense Business Accelerator (DBX) to open doors for industrial base growth and stimulate private investment.