Books

Featured Books

smt007 Magazine

Latest Issues

Current Issue

Economic Headwinds

This issue takes stock of the current economic outlook and how companies are using current conditions to move themselves through technological evolutions, workforce shifts, and financial changes. Even with these headwinds, there's forward progress to be made.

Attracting New Talent

To get different results in staffing, you must change how you define, promote and recruit your job opportunities. How do you become magnetic to high-quality early-career candidates?

Test and Inspection

Test and inspection methods are undergoing rapid change. In this issue, we consider the influence of AOI, AI, and human eyes. How exactly are these pieces of the puzzle changing the role of test and inspection?

Columns

Latest Columns

||| MENU
Scanfil's Atlanta Factory Expansion Answers Customer's Need to Localize Products in the US
November 10, 2022 | Scanfil
Estimated reading time: 1 minute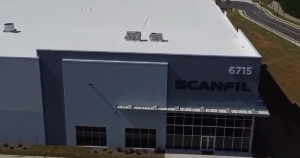 Business and opportunities in the US have been in a state of growth, and Scanfil has decided to meet the challenge head on with a significant expansion of the capabilities and floor space in Scanfil Atlanta. The company has seen a growing demand with our customers along with requests to meet our customers' strategy to localize production in the US. The Atlanta factory supports our global customers with their demands for production closer to the needed end customer market to reduce lead times, remove risk of supply chains, improve communication, support circular economy, and more.
We are expanding our logistics and systems integration footprint five minutes from the main facility in Buford, GA. This new space provides increased area for a few growing existing customers as well as space for new customers. "The main facility will stay as our primary business, and we have transferred most non-ESD required manufacturing to the new space to make space for growth in ESD sensitive products. The new operation brings on about twenty additional employees to three or four manufacturing lines and there is still room for growth", says Jaron Cherry, Director of Sales at Scanfil Atlanta.
The doors have opened in the beginning of July, and today we are around 40% operational capacity with the planned work for this new space. We saw the need for localization growing through the pandemic and we believe that it continues to grow now with the potential recession coming.
Scanfil Atlanta's primary operations include high-level assembly and finish product assembly, systems integration, distribution and warehousing, and a repair as a service organization with around twenty-five technicians.
---
Suggested Items
12/01/2023 | Real Time with...productronica
Peter Brandt gives Pete Starkey a tour of atg's latest addition to the a9 line of equipment, the a9a tester for routed boards up to 25 x 21 inches in size. Small and medium size customers requiring small quantity flexibility, or advance technology testing, are atg's target customers for the a9a.
12/01/2023 | Epec Engineering Technologies
Precision Technology, Inc. (PTI) and Epec Engineered Technologies shared that they have joined together to give customers a greater range of high-quality printed circuit boards and other electronic products.
11/30/2023 | PRNewswire
Hi Sharp, a leading maker of video surveillance systems, is globally announcing its expansion into AI and cloud-based technologies for video capture.
11/29/2023 | TT Electronics
TT Electronics, a global provider of custom power solutions and engineered technologies, has announced that its Power and Control business has officially opened its new state-of-the-art research, development and manufacturing facility.
11/29/2023 | Inovaxe
Inovaxe, a world leader and provider of innovative material handling and inventory control systems, proudly announces its role as a distributor for VisiConsult's innovative X-ray Counter solutions in the United States.