Books

Featured Books

smt007 Magazine

Latest Issues

Current Issue

Chips Don't Float

In Europe and the U.S., legislation is under way to revitalize PCB fabrication and packaging. What is the status of this work, and how specifically does this change the industry landscape for EMS companies? What will help keep us afloat?

Flying High With Digital Twin

The opportunity to use manufacturing simulation as a test bed for job planning and process optimization brings continuous improvement into the modern age. This may be an all-or-nothing type of project, but it's worth the investment.

Artificial Intelligence

In this issue, we (and AI) explored how and when artificial intelligence plays a role in manufacturing today. Whether on the factory floor, or in the front office, AI applications are emerging and changing how we approach planning, processes and problem solving.

Columns

Latest Columns

||| MENU
Pillarhouse China Expands Sales, Service Support
November 10, 2022 | Pillarhouse International Ltd
Estimated reading time: 2 minutes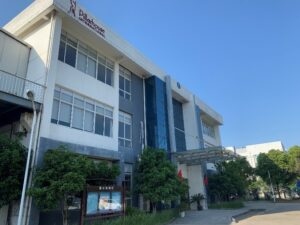 Pillarhouse International is pleased to confirm the expansion of our sales and technical support capabilities in China and Taiwan, with a continued dedication to improving our availability to customers across China and the wider Asian continent.
This expansion includes the introduction of our new Pillarhouse China Service Manager, additional service engineers, and extra sales personnel, for a balanced distribution of manpower and Pillarhouse representation across the regions of China and Taiwan.
Darren Harvey, General Manager of Pillarhouse China stated, "Following our relocation to a larger facility earlier this year, we decided to continue our expansion by increasing our sales and service personnel. This will help us match the needs of our customers, and indeed help us to seize new opportunities across mainland China and Taiwan."
Harvey continues by saying, "This personnel expansion plan was encouraged by six years of continuous growth for Pillarhouse in China, especially during the last 2 years, where we have seen our total of machines sold increase by almost 100%. We expect this positive trend to continue and are taking steps to ensure that it does." 
The new Service Manager will take control of all technical and machine support projects across mainland China and Taiwan, including areas where Pillarhouse has an existing sales and service presence, such as Suzhou, Guangdong, Chengdu, and Dalian. This new role will also facilitate smoother collaboration with our agents in Taiwan, as this will be based in the Taiwanese time zone. The new Service Manager will also be required to have regular liaison with Pillarhouse's UK site, for maximum global efficiency.
Enhancing Pillarhouse's service engineer team with 2 additional service engineers in Suzhou and an additional service engineer in Guangdong, will boost our coverage of mainland China to 6 service engineers in total. This will allow Pillarhouse China to attend to customers in northern, southern, eastern, and western regions of China.
The sales team will also be boosted, with 3 additional sales representatives joining the department. Two of these sales representatives will be based in South China, with one covering Shenzhen and Dongguan, and the other covering Guangzhou and Zhuhai. The third new sales representative will be based in western China – specifically Chengdu and the surrounding areas.
Derek Chen, South China Sales Associate for Shenzhen and Dongguan, said, "I'm happy to be part of Pillarhouse China's expansion because this means the company is showing faith in salesmen like myself to carry on the success they have had in recent years. The team has grown in line with Pillarhouse's presence in China and I'm pleased to be part of the team."
---
Suggested Items
09/19/2023 | SEMI
Semiconductor manufacturers worldwide are projected to increase 200mm fab capacity by 14% from 2023 through 2026, adding 12 new 200mm volume fabs (excluding EPI) as the industry reaches a record high of more than 7.7 million wafers per month (wpm).
09/15/2023 | STARTEAM GLOBAL
STARTEAM GLOBAL, a leading manufacturer of Printed Circuit Boards (PCB), technology and service solutions, is pleased to announce the opening of our new PCB manufacturing factory in Prachinburi, Thailand, on Wednesday 27 September 2023.
08/21/2023 | Andy Shaughnessy, I-Connect007
I recently spoke with Mehul Davé and Michael Schumacher of Linkage Technologies. In this interview, they discuss their acquisition of a PCB facility in Malaysia, their global expansion plans, and how Linkage stands to benefit as companies begin pursuing the China Plus One sourcing strategy.
08/16/2023 | TrendForce
TrendForce announces a revised forecast for 2023 server shipments, protecting a downward shift of 5.94% YoY.
07/24/2023 | ITW EAE
ITW EAE was selected as the winner of the best paper of TC1 Technology Conference by SMTA China East.