Books

Featured Books

smt007 Magazine

Latest Issues

Current Issue

Economic Headwinds

This issue takes stock of the current economic outlook and how companies are using current conditions to move themselves through technological evolutions, workforce shifts, and financial changes. Even with these headwinds, there's forward progress to be made.

Attracting New Talent

To get different results in staffing, you must change how you define, promote and recruit your job opportunities. How do you become magnetic to high-quality early-career candidates?

Test and Inspection

Test and inspection methods are undergoing rapid change. In this issue, we consider the influence of AOI, AI, and human eyes. How exactly are these pieces of the puzzle changing the role of test and inspection?

Columns

Latest Columns

||| MENU
Pillarhouse China Expands Sales, Service Support
November 10, 2022 | Pillarhouse International Ltd
Estimated reading time: 2 minutes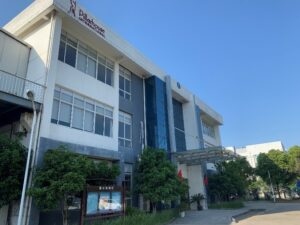 Pillarhouse International is pleased to confirm the expansion of our sales and technical support capabilities in China and Taiwan, with a continued dedication to improving our availability to customers across China and the wider Asian continent.
This expansion includes the introduction of our new Pillarhouse China Service Manager, additional service engineers, and extra sales personnel, for a balanced distribution of manpower and Pillarhouse representation across the regions of China and Taiwan.
Darren Harvey, General Manager of Pillarhouse China stated, "Following our relocation to a larger facility earlier this year, we decided to continue our expansion by increasing our sales and service personnel. This will help us match the needs of our customers, and indeed help us to seize new opportunities across mainland China and Taiwan."
Harvey continues by saying, "This personnel expansion plan was encouraged by six years of continuous growth for Pillarhouse in China, especially during the last 2 years, where we have seen our total of machines sold increase by almost 100%. We expect this positive trend to continue and are taking steps to ensure that it does." 
The new Service Manager will take control of all technical and machine support projects across mainland China and Taiwan, including areas where Pillarhouse has an existing sales and service presence, such as Suzhou, Guangdong, Chengdu, and Dalian. This new role will also facilitate smoother collaboration with our agents in Taiwan, as this will be based in the Taiwanese time zone. The new Service Manager will also be required to have regular liaison with Pillarhouse's UK site, for maximum global efficiency.
Enhancing Pillarhouse's service engineer team with 2 additional service engineers in Suzhou and an additional service engineer in Guangdong, will boost our coverage of mainland China to 6 service engineers in total. This will allow Pillarhouse China to attend to customers in northern, southern, eastern, and western regions of China.
The sales team will also be boosted, with 3 additional sales representatives joining the department. Two of these sales representatives will be based in South China, with one covering Shenzhen and Dongguan, and the other covering Guangzhou and Zhuhai. The third new sales representative will be based in western China – specifically Chengdu and the surrounding areas.
Derek Chen, South China Sales Associate for Shenzhen and Dongguan, said, "I'm happy to be part of Pillarhouse China's expansion because this means the company is showing faith in salesmen like myself to carry on the success they have had in recent years. The team has grown in line with Pillarhouse's presence in China and I'm pleased to be part of the team."
---
Suggested Items
11/21/2023 | Pete Starkey, I-Connect007
Productronica 2023 played host to the IPC World Hand Soldering Competition, bringing talented regional solder champions from all over the globe to compete for the title of World Champion. Each competitor was given sixty minutes to assemble a complex printed circuit board with their performance judged in accordance with IPC-A-610 Class 3 criteria. Each competitor's efforts were rated on the merits of the results achieved, scored on the quality of the assembly process, the electrical functionality of the assembly and the speed at which the assembly was produced.
11/15/2023 | Bob Duke -- Column: Global Sourcing Spotlight
There is a lot of uncertainty in the global marketplace, and because of that, I'm often asked to find alternative sources, particularly when companies want to get out of China. Now, I sympathize with that, but when you look at the entire situation, you'll see it's not always as simple as it might first appear.
11/02/2023 | SIA
The Semiconductor Industry Association (SIA) announced global semiconductor sales for the month of September 2023 increased 1.9% compared to August 2023 and fell 4.5% compared to September 2022.
10/05/2023 | SIA
The Semiconductor Industry Association (SIA) announced global semiconductor industry sales totaled $44.0 billion during the month of August 2023, an increase of 1.9% compared to the July 2023 total of $43.2 billion but 6.8% less than the August 2022 total of $47.2 billion.
10/05/2023 | AIM
AIM Solder, a leading global manufacturer of solder assembly materials for the electronics industry, is pleased to announce the appointment of Josh Zhou to Regional Sales Manager for AIM Solder China.