Books

Featured Books

smt007 Magazine

Latest Issues

Current Issue

Economic Headwinds

This issue takes stock of the current economic outlook and how companies are using current conditions to move themselves through technological evolutions, workforce shifts, and financial changes. Even with these headwinds, there's forward progress to be made.

Attracting New Talent

To get different results in staffing, you must change how you define, promote and recruit your job opportunities. How do you become magnetic to high-quality early-career candidates?

Test and Inspection

Test and inspection methods are undergoing rapid change. In this issue, we consider the influence of AOI, AI, and human eyes. How exactly are these pieces of the puzzle changing the role of test and inspection?

Columns

Latest Columns

||| MENU
Your Shortage Is Someone Else's Excess
November 16, 2022 | Chintan Sutaria, CalcuQuote
Estimated reading time: 1 minute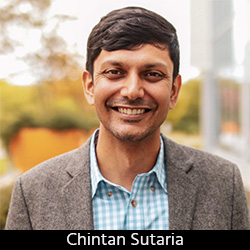 The Problem
Excess inventory is a ubiquitous issue in the electronics manufacturing services (EMS) industry and is made worse by the complexity and volatility of the modern supply chain. Considered an unavoidable cost of doing business, unchecked inventory cost has wreaked havoc on manufacturers without strict controls in place to keep their businesses safe. Excess inventory is not only costly for manufacturers themselves, but also for their end customers. Unwillingly, manufacturers are sometimes forced to eat this cost to avoid disrupting relationships with their customers and with the hope of making up the losses in next year's orders from the customer.
The other end of the inventory position is also a serious problem. While excess inventory can tie up much-needed capital, a lack of necessary inventory can prevent an EMS company from shipping assemblies to their customers. In fact, missing just one part can have a significant impact on the amount of capital tied up in partial kits waiting to be released to the production floor, or in incomplete work orders. The adage, "The most expensive part on the BOM is the part you don't have," became popular during the MLCC shortage of 2018 and has continued to ring true during the latest round of supply chain constraints.
Supply chains and markets experience normal fluctuations, so this type of excess and shortage situation is not necessarily unique. But the impact on OEMs and EMS companies seems to be much more extreme than the normal ebbs and flows of a market. This is because even when the market in aggregate has sufficient supply, the right components aren't in the right places at the right times.
Continue reading this article in the November 2022 issue of SMT007 Magazine.
---
Suggested Items
12/01/2023 | Real Time with...productronica
Peter Brandt gives Pete Starkey a tour of atg's latest addition to the a9 line of equipment, the a9a tester for routed boards up to 25 x 21 inches in size. Small and medium size customers requiring small quantity flexibility, or advance technology testing, are atg's target customers for the a9a.
12/01/2023 | Epec Engineering Technologies
Precision Technology, Inc. (PTI) and Epec Engineered Technologies shared that they have joined together to give customers a greater range of high-quality printed circuit boards and other electronic products.
11/30/2023 | PRNewswire
Hi Sharp, a leading maker of video surveillance systems, is globally announcing its expansion into AI and cloud-based technologies for video capture.
11/29/2023 | TT Electronics
TT Electronics, a global provider of custom power solutions and engineered technologies, has announced that its Power and Control business has officially opened its new state-of-the-art research, development and manufacturing facility.
11/29/2023 | Inovaxe
Inovaxe, a world leader and provider of innovative material handling and inventory control systems, proudly announces its role as a distributor for VisiConsult's innovative X-ray Counter solutions in the United States.