Books

Featured Books

smt007 Magazine

Latest Issues

Current Issue

Economic Headwinds

This issue takes stock of the current economic outlook and how companies are using current conditions to move themselves through technological evolutions, workforce shifts, and financial changes. Even with these headwinds, there's forward progress to be made.

Attracting New Talent

To get different results in staffing, you must change how you define, promote and recruit your job opportunities. How do you become magnetic to high-quality early-career candidates?

Test and Inspection

Test and inspection methods are undergoing rapid change. In this issue, we consider the influence of AOI, AI, and human eyes. How exactly are these pieces of the puzzle changing the role of test and inspection?

Columns

Latest Columns

||| MENU
Libra Industries Promotes Nicole Warfe to Senior Manager, Human Resources
December 9, 2022 | Libra Industries
Estimated reading time: Less than a minute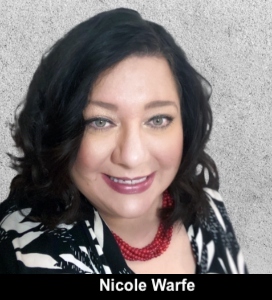 Libra Industries, a privately-held systems integration and electronics manufacturing services (EMS) provider, announced the promotion of Nicole Warfe to Senior Manager, Human Resources. Warfe will lead the US HR Operations for all plants and will continue to manage the daily operations at Libra's Dayton facility.
A Certified Professional in Human Resources (PHR), Warfe has an extensive background in HR generalist affairs. She has experience in employee recruitment and retention, staff development, mediation, conflict resolution, benefits and compensation, HR records management, HR policy development and legal compliance.
In her new role, Warfe will lead the payroll, recruiting and benefit programs for Libra's US employees. She will continue to support the company's efforts of strategically building out performance management programs, career mapping, employee programs and corporate training efforts.
This movement in HR allows Libra the ability to build out employee programs, trainings and a performance management program that provides opportunities for our employees to have career development and advancement at Libra.
---
Suggested Items
11/29/2023 | ESCATEC
The Board of Directors are delighted to announce a significant development in the leadership of the company, underscoring their commitment to its long-term stability.
11/27/2023 | GOEPEL Electronics
The US branch of GÖPEL electronic is proud to announce the addition of David Kalaidjian as the new National Sales Development Manager.
11/21/2023 | Calumet Electronics
Calumet Electronics is proud to announce the appointment of Trey Adams to their team as Vice President, General Manager. Adams, a veteran professional, brings a wealth of experience in PCB manufacturing to Calumet Electronics during a transitional period of growth and advancements. 
11/17/2023 | SHENMAO
SHENMAO Technology is proud to commemorate its 50th anniversary. Founded in 1973, SHENMAO has witnessed the evolution of Taiwan's electronics industry, playing a pivotal role in shaping the landscape of solder materials and setting new industry stanards.
11/16/2023 | USI
Universal Scientific Industrial (Shanghai) Co., Ltd., is pleased to announce the successful completion of its acquisition of the TE Automotive Wireless business from TE Connectivity Ltd.