Books

Featured Books

design007 Magazine

Latest Issues

Current Issue

Rigid-flex: Designing in 3D

In this month's issue, our expert contributors share their best tips, tricks and techniques for designing rigid-flex circuits. If you're a rigid board designer considering moving into the 3D world of rigid-flex, this issue is just what the doctor ordered!

Simulation, Analysis, and AI

Getting today's designs "right the first time" is critical, especially with costly advanced PCBs. Simulation and analysis software tools can help you in the fight to eliminate respins. They're not magical, but they can predict the future of your design.

Advanced, Complex & Emerging Designs

This month, our contributors focus on designing PCBs with advanced, complex and emerging technologies. We investigate design strategies for boards that are on the cutting edge of technology, or crazily complex, or so new that designers are still writing the rules as they go.

Columns

Latest Columns

||| MENU
I-Connect007 Editor's Choice: Five Must-Reads for the Week
December 23, 2022 | Andy Shaughnessy, Design007 Magazine
Estimated reading time: 2 minutes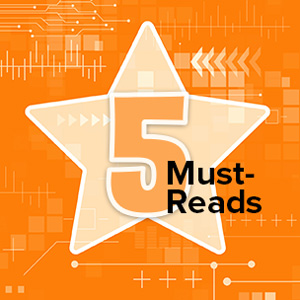 In this week leading up to Christmas, we have a little bit of everything. Pete Starkey has a review of the most recent EIPC Technical Snapshot, while Tom Kastner discusses the dwindling number of PCB companies in North America. Are we really down to 170 companies? But as Tom says, the news isn't all bad.
IPC reports that North American PCB sales up 26.1% in November YOY, and the book-to-bill is dead-on at 1.00. Cybord CEO Zeev Efrat explains how his company can provide 100% component inspection. And I have an interview with a student I ran into at PCB Carolina who is working toward his "dream job" on being a technician. As Alex Barile says, he'd hate to work at a desk all day; he likes to install equipment. 
I hope you all have a fantastic holiday season. See you on the flip side! 
PCB Carolina: Alex Barile Studying for His Dream Job
Published December 22
During PCB Carolina, I met with Alex Barile, a student at Wake Tech who's studying for his "dream job." He already builds custom computers, and he knows he doesn't want to sit at a desk all day; he'd rather be installing and uninstalling equipment. Are you working at your "dream job"? Yes, young people are coming into this industry. It's a great time to be working in electronics.
EIPC Technical Snapshot: 'There Is No Green Without Digital'
Published December 22
Our intrepid technology editor Pete Starkey wrote a great review of the 20th EIPC Technical Snapshot. Speaker Pia Tanskanen of Nokia discussed the continuing move toward ESG (environmental, social, governance) in the electronics industry. This concept has been spreading for a few years, and Pia explains how Nokia hopes to embrace "doing well by doing good."
North American PCB Industry Sales Up 26.1% in November
Published December 21
North American PCB sales rose 26.1% in November, while bookings were down 4.1% compared to last year. As IPC's Shawn DuBravac explains, "order volume remains muted." There are still some supply chain kinks that need to be worked out, but it looks like we're on a positive track.
Cybord: 100% Component Inspection Is Here
Published December 21
Nolan Johnson recently spoke with Cybord CEO Zeev Efrat, whose company claims to provide 100% component inspection services. As Zeev points out, there are millions of components on PCBs; how can anyone achieve 100% inspection? Cybord seems to have found a way. Check it out.
Punching Out: When Less Might Actually Be More
Published December 20
Pop quiz, hot shot! How many PCB companies are left in North America? I would have said 250, but as columnist Tom Kastner points out, GP Ventures pegs that number at 170, down from 199 less than two years ago. Yikes. But the news is not all bad. Read on.
---
Suggested Items
09/28/2023 | Nolan Johnson, I-Connect007
The practical question around CHIPS Act development and electronics assembly is, "Will this change how we do business?" Indium Corporation's Dr. Andy Mackie sat down with Nolan Johnson to share what he sees as emerging answers to that question from his perspective as an expert in electronics assembly and packaging, and as a participant in standards development through IPC, JEDEC, and SEMI.
09/28/2023 | IPC
IPC continues to collaborate with the electronics manufacturing industry to meet their current and future workforce training needs.
09/28/2023 | IPC
Though product demand weakened this month with Orders and Backlog Indexes slipping, overall electronics industry operations remain healthy per IPC's September 2023 Global Sentiment of the Electronics Supply Chain Report.
09/27/2023 | Cherie Litson, CID+, Litson1 Consulting
Rigid-flex circuits are unique structures; part rigid board and part flex, they're increasingly working their way into many of the electronic devices we use every day. There have been many advances in rigid-flex lately as more companies find themselves exploring this technology. So, before I started writing this article about rigid-flex design, I double-checked a few things. Fortunately, there is plenty of rigid-flex information available on a variety of great websites that we all know and trust.
09/18/2023 | IPC
IPC Day France: Aerospace Electronics is an aerospace-focused networking event featuring key industry experts from NASA and Airbus and will take place on October 2, 2023 .