Books

Featured Books

smt007 Magazine

Latest Issues

Current Issue

Chips Don't Float

In Europe and the U.S., legislation is under way to revitalize PCB fabrication and packaging. What is the status of this work, and how specifically does this change the industry landscape for EMS companies? What will help keep us afloat?

Flying High With Digital Twin

The opportunity to use manufacturing simulation as a test bed for job planning and process optimization brings continuous improvement into the modern age. This may be an all-or-nothing type of project, but it's worth the investment.

Artificial Intelligence

In this issue, we (and AI) explored how and when artificial intelligence plays a role in manufacturing today. Whether on the factory floor, or in the front office, AI applications are emerging and changing how we approach planning, processes and problem solving.

Columns

Latest Columns

||| MENU
Indium Corporation Hires New Product Specialist
December 26, 2022 | Indium Corporation
Estimated reading time: Less then a minute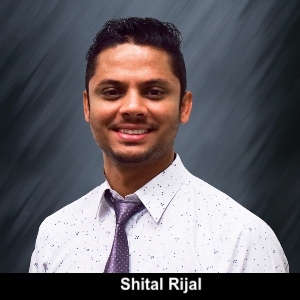 Indium Corporation is pleased to announce that Shital Rijal has joined the company as a product specialist.
In this role, Rijal supports the high-purity metals, compounds, and alloys business, focusing on growth for indium, gallium, germanium, and tin-containing products. He serves as an informational resource to both internal and external stakeholders through blog posts, conferences, trade shows, and launch events. His responsibilities also include preparing and monitoring technical data sheets and product web pages, building and nurturing customer relationships, and supporting the Sales and Marketing teams.
Prior to joining Indium Corporation, Rijal worked for four years as a research assistant, where he was involved in several projects that examined charged silica colloids, rate amplification of heterogeneous electrochemical reactions, and metal and crystal deposition. In that role, he was responsible for simulating and designing experiments; data acquisition, analysis, and documentation; and spectroscopic characterization. He also worked as a physics lecturer, teaching theory to and supervising laboratory classes of high school students. Rijal holds a Master's of Science degree in physics from Kansas State University.
---
Suggested Items
09/13/2023 | SMTA
The SMTA is proud to honor the 2023 "Members of Distinction" award recipients who have shown exceptional dedication to the association and the electronics manufacturing industry.
08/29/2023 | Gen3
Gen3, Global leader in SIR, CAF, Solderability, Ionic Contamination & process optimization equipment, is excited to announce its participation at the 24th European Microelectronics & Packaging Conference (EMPC) taking place Sept. 11-14, 2023 at the Wellcome Genome Campus, Hinxton, near Cambridge, UK.
08/29/2023 | Indium Corporation
Indium Corporation Senior Area Technical Manager Jason Chou will present at SEMICON Taiwan on September 7, in Taipei, Taiwan.
08/24/2023 | IPC
IPC Day Romania: Build Electronics Better with Standards and Solutions, Conference Powered by Flex, which will be held on Sep 27, 2023 at 12:00pm and Sep 28, 2023 at 6:00pm EEST, will provide a unique opportunity to learn about the latest advancements in electronics manufacturing, participate in industry discussions, and network with a community of professionals dedicated to building electronics better.
08/24/2023 | Indium Corporation
Indium Corporation is proud to showcase its innovative products and expertise for the rapidly evolving electric vehicle manufacturing and e-Mobility market at productronica India, September 13-15, in Bengalaru.