Books

Featured Books

smt007 Magazine

Latest Issues

Current Issue

Chips Don't Float

In Europe and the U.S., legislation is under way to revitalize PCB fabrication and packaging. What is the status of this work, and how specifically does this change the industry landscape for EMS companies? What will help keep us afloat?

Flying High With Digital Twin

The opportunity to use manufacturing simulation as a test bed for job planning and process optimization brings continuous improvement into the modern age. This may be an all-or-nothing type of project, but it's worth the investment.

Artificial Intelligence

In this issue, we (and AI) explored how and when artificial intelligence plays a role in manufacturing today. Whether on the factory floor, or in the front office, AI applications are emerging and changing how we approach planning, processes and problem solving.

Columns

Latest Columns

||| MENU
Spartronics Names Jeffrey T. Schlarbaum as Chief Executive Officer
December 26, 2022 | Spartronics
Estimated reading time: 1 minute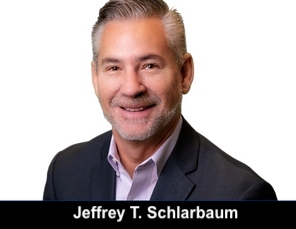 Spartronics, a contract manufacturer of complex electronic and electromechanical devices for commercial aerospace, defense, medical devices, life sciences, instrumentation and control, and space applications, announced the appointment of Jeffrey T. Schlarbaum as Chief Executive Officer, effective immediately.
"We are very excited to have Jeff join Spartronics as CEO," said Todd Bradley, Executive Chairman of Spartronics. "Jeff has a well-established track record of leadership in the electromechanical and electronics sector, and he is the right leader for our company for its next phase of dynamic growth."
Prior to joining Spartronics, Mr. Schlarbaum was President & CEO of electronic contract manufacturing services company IEC Electronics Corp (NASDAQ:IEC). During his tenure gross profit margins more than doubled and, over the course of six years, sales grew at a CAGR of 24 percent. In October 2021, Mr. Schlarbaum successfully led the sale of IEC to global electronics manufacturing service business Creation Technologies.
Previously, he served as Chief Operating Officer of privately-held laser & optics technology company Lasermax, where he was responsible for all facets of day-to-day operations. Earlier in his career, he held executive positions at electronic manufacturing service companies Plexus Corp. (NASDAQ:PLXS) and Micron Custom Manufacturing. Mr. Schlarbaum currently sits on the board of Lakeland Industries (NASDAQ:LAKE) as Chairman of the Audit Committee and holds a Bachelor of Business Administration, Magna Cum Laude from National University, San Diego, CA and a Master of Business Administration from Pepperdine University, Malibu, CA.
"I have long admired Spartronics for its innovation, quality and outstanding customer service and I am excited about the opportunity to help build upon that reputation," said Mr. Schlarbaum. "There is growing need for business partners who bring both industry-specific expertise and flexibility, and I am confident that Spartronics has the talent and capabilities to seize this opportunity to drive growth."
---
Suggested Items
09/21/2023 | Dymax
Dymax, a leading manufacturer of light-curing materials and equipment, will exhibit in booth 1526 at SMTA International 2023 in Minneapolis, MN, from October 10-11.
09/21/2023 | Altus Group
Altus Group, a leading supplier of capital equipment and services to the electronics manufacturing industry, has signed an agreement with SMT Thermal Discoveries to distribute its advanced reflow soldering and thermal technology solutions in Ireland.
09/21/2023 |
Intraratio, a provider of enterprise software solutions, is pleased to announce that Ryan Gamble, CEO and Founder of Intraratio, will deliver an informative keynote presentation at SMTA International 2023. T
09/20/2023 | PRNewswire
ICZOOM Group Inc., a B2B electronic component products e-commerce platform, provided details on the Company's accelerated growth and steady market expansion strategy, as the Company leverages its strengthened balance sheet and fortified global brand following its successful listing on Nasdaq earlier this year.
09/20/2023 | Murray Percival Company
The Murray Percival Company proudly unveils its latest promotion, spotlighting its range of depanelizers.