Books

Featured Books

smt007 Magazine

Latest Issues

Current Issue

Economic Headwinds

This issue takes stock of the current economic outlook and how companies are using current conditions to move themselves through technological evolutions, workforce shifts, and financial changes. Even with these headwinds, there's forward progress to be made.

Attracting New Talent

To get different results in staffing, you must change how you define, promote and recruit your job opportunities. How do you become magnetic to high-quality early-career candidates?

Test and Inspection

Test and inspection methods are undergoing rapid change. In this issue, we consider the influence of AOI, AI, and human eyes. How exactly are these pieces of the puzzle changing the role of test and inspection?

Columns

Latest Columns

||| MENU
Spartronics Names Jeffrey T. Schlarbaum as Chief Executive Officer
December 26, 2022 | Spartronics
Estimated reading time: 1 minute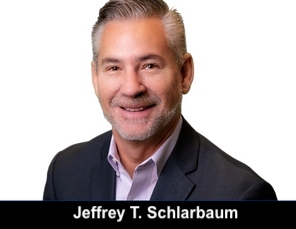 Spartronics, a contract manufacturer of complex electronic and electromechanical devices for commercial aerospace, defense, medical devices, life sciences, instrumentation and control, and space applications, announced the appointment of Jeffrey T. Schlarbaum as Chief Executive Officer, effective immediately.
"We are very excited to have Jeff join Spartronics as CEO," said Todd Bradley, Executive Chairman of Spartronics. "Jeff has a well-established track record of leadership in the electromechanical and electronics sector, and he is the right leader for our company for its next phase of dynamic growth."
Prior to joining Spartronics, Mr. Schlarbaum was President & CEO of electronic contract manufacturing services company IEC Electronics Corp (NASDAQ:IEC). During his tenure gross profit margins more than doubled and, over the course of six years, sales grew at a CAGR of 24 percent. In October 2021, Mr. Schlarbaum successfully led the sale of IEC to global electronics manufacturing service business Creation Technologies.
Previously, he served as Chief Operating Officer of privately-held laser & optics technology company Lasermax, where he was responsible for all facets of day-to-day operations. Earlier in his career, he held executive positions at electronic manufacturing service companies Plexus Corp. (NASDAQ:PLXS) and Micron Custom Manufacturing. Mr. Schlarbaum currently sits on the board of Lakeland Industries (NASDAQ:LAKE) as Chairman of the Audit Committee and holds a Bachelor of Business Administration, Magna Cum Laude from National University, San Diego, CA and a Master of Business Administration from Pepperdine University, Malibu, CA.
"I have long admired Spartronics for its innovation, quality and outstanding customer service and I am excited about the opportunity to help build upon that reputation," said Mr. Schlarbaum. "There is growing need for business partners who bring both industry-specific expertise and flexibility, and I am confident that Spartronics has the talent and capabilities to seize this opportunity to drive growth."
---
Suggested Items
11/30/2023 | BUSINESS WIRE
Nordson Electronics Solutions, a global leader in electronics manufacturing technologies, is pleased to announce the release of the new ASYMTEK Select Coat® SL-1040 conformal coating system.
11/29/2023 | TT Electronics
TT Electronics, a global provider of custom power solutions and engineered technologies, has announced that its Power and Control business has officially opened its new state-of-the-art research, development and manufacturing facility.
11/27/2023 | IPC
IPC welcomes the actions outlined today by the U.S. Government "to strengthen supply chains critical to America's economic and national security."
11/27/2023 | GOEPEL Electronics
The US branch of GÖPEL electronic is proud to announce the addition of David Kalaidjian as the new National Sales Development Manager.
11/27/2023 | Wurth Elektronik
HyPerStripes project partners will create a technology platform including manufacturing techniques for roll-to-roll (R2R) processing as well as the integration of electronic components onto very long ("endless"), flexible and stretchable printed circuit boards.