Books

Featured Books

smt007 Magazine

Latest Issues

Current Issue

Chips Don't Float

In Europe and the U.S., legislation is under way to revitalize PCB fabrication and packaging. What is the status of this work, and how specifically does this change the industry landscape for EMS companies? What will help keep us afloat?

Flying High With Digital Twin

The opportunity to use manufacturing simulation as a test bed for job planning and process optimization brings continuous improvement into the modern age. This may be an all-or-nothing type of project, but it's worth the investment.

Artificial Intelligence

In this issue, we (and AI) explored how and when artificial intelligence plays a role in manufacturing today. Whether on the factory floor, or in the front office, AI applications are emerging and changing how we approach planning, processes and problem solving.

Columns

Latest Columns

||| MENU
'Happy New Year' Celebrations Around the World
December 30, 2022 | Andy Shaughnessy, I-Connect007
Estimated reading time: 1 minute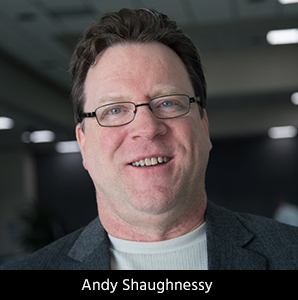 New Year's Eve is tomorrow, and 2023 is around the corner. Where did the time go? That's the $64,000 question. We celebrate New Year's Day, in part, to help us mark the passage of time—sort of a shared experience for the human race.
Humans have been celebrating New Year's Day for thousands of years, but the party really took off in 45 BC, after Julius Caesar revamped the Roman calendar. From that point until the middle of the 18th century, New Year's Day in Europe fell on a variety of days, including Dec. 25, March 1, and March 25.
Even today, not everyone agrees on the date of New Year's Day. The Chinese New Year begins on the first day of the traditional Chinese calendar, and usually falls between Jan. 20 and Feb. 20.
Every culture marks the new year with its own traditions. In Brazil, everyone wears white, a color that signifies good luck and prosperity. Merrymakers head to the beach and jump seven waves for good fortune.
In China, the new year is celebrated as the Spring Festival, a 3,500-year-old event that lasts two weeks. In Denmark, residents smash plates and old dishes against their friends' doors to ward off evil spirits. Colombians ring in the new year by carrying empty suitcases, which they hope will lead to a year filled with travel. In Ecuador, people burn effigies of politicians and celebrities to cleanse the bad energy of "año viejo," the old year. The Dutch set off fireworks for hours, and set fire to cars and Christmas trees to welcome the new year. They also jump into the frigid North Sea on New Year's Day.
The Swiss drop ice cream on the floor at midnight to bring good luck in the new year. And New Yorkers stand in freezing weather to watch the 700-pound ball drop in Times Square. (These people are crazy and prepared; some of them wear diapers because there are nowhere near enough bathrooms available in Manhattan.)
In case you were wondering, the new year on Mars begins on its Northward equinox, which most recently fell on Dec. 26. No word yet on how the Martians celebrate New Year's Day.
However you choose to celebrate it, have a happy new year!
---
Suggested Items
09/21/2023 | Matt Stevenson -- Column: Connect the Dots
PCB prototyping is a critical juncture during an electronic device's journey from concept to reality. Regardless of a project's complexity, the process of transforming a design into a working board is often enlightening in terms of how a design can be improved before a PCB is ready for full production.
09/20/2023 | I-Connect007 Editorial Team
Panasonic's Darren Hitchcock spoke with the I-Connect007 Editorial Team on the complexities of moving toward ultra HDI manufacturing. As we learn in this conversation, the number of shifting constraints relative to traditional PCB fabrication is quite large and can sometimes conflict with each other.
09/19/2023 | IDC
Asia/Pacific spending on Artificial Intelligence (AI) ), including software, services, and hardware for AI-centric systems will grow to $78.4 billion in 2027, according to International Data Corporation's latest Worldwide Artificial Intelligence Spending Guide.
09/13/2023 | Intel
Intel Corporation announced that it has agreed to sell an approximately 10% stake in the IMS Nanofabrication business to TSMC. TSMC's investment values IMS at approximately $4.3 billion, consistent with the valuation of the recent stake sale to Bain Capital Special Situations.
09/13/2023 | BAE Systems
The UK Ministry of Defence (MOD) has awarded BAE Systems a contract to develop its Striker II Helmet Mounted Display (HMD) for the Royal Air Force (RAF) Typhoon fleet. The contract, valued at £40m, will create and sustain more than 200 highly-skilled jobs at BAE Systems' sites in Kent and Lancashire working directly on the Striker II programme. In total, the Typhoon programme sustains more than 20,800 jobs across the UK.