Qualcomm Builds Global Momentum with Snapdragon Ride Platform Portfolio
January 5, 2023 | Qualcomm Technologies, Inc.
Estimated reading time: 6 minutes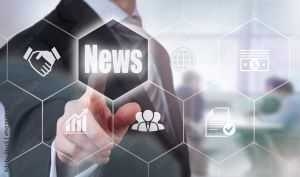 Qualcomm Technologies, Inc. highlighted the global momentum of multiple generations of the Snapdragon Ride™ Platform, which has had an accelerated adoption rate from leading global automotive companies who are rapidly developing safe and updateable ADAS and AD solutions. The first generation of the Snapdragon Ride Platforms are currently available in commercial vehicles across the globe. Next generation Snapdragon Ride Platforms built with an industry-leading 4-nanometer (4nm) SoCs and integrated Snapdragon Ride Vision stack to support safety critical systems through to comfort ADAS functions are now sampling with all major Tier-1 suppliers who are targeting for 2025 global production vehicles.
As a key pillar of the Snapdragon® Digital Chassis™ solution, the Snapdragon Ride Platforms are comprised of one of the automotive industry's most advanced, scalable and customizable automated driving system-on-chip (SoC) family and are designed to help global automakers and Tier-1 suppliers produce safe, power-efficient and thermally optimized ADAS/AD solutions. Working closely with automotive safety experts across the automotive ecosystem, the platforms are designed and assessed to meet the highest levels of automotive safety across its hardware and software. Additionally, the Snapdragon Ride Platforms are engineered to allow for customization opportunities with the ability to adapt to evolving automotive architectures, and to be augmented by dedicated artificial intelligence (AI) accelerators to support an expanding ADAS/AD operational design domain (ODD). Through its modular, customizable and configurable ADAS/AD software, via the industry proven Snapdragon Ride Vision system, the Snapdragon Ride Platforms serve as turnkey solutions that support multimodal sensors, including cameras, radars, lidars, AD maps and ultrasonic sensors. Automakers can also differentiate their solutions by utilizing the modules from the Snapdragon Ride Autonomous Driving stack with the Snapdragon Ride Vision system on Tier-1 hardware platforms that feature separate software stacks, such as parking and driver monitoring systems (DMS).
"As the industry's only scalable and open system designed for ADAS and AD, we are pleased with the steady momentum our Snapdragon Ride Platforms have had since their introduction in 2020," said Nakul Duggal, senior vice president and GM, automotive, Qualcomm Technologies, Inc. "We attribute the success of our Snapdragon Ride Platforms to the strong relationships and collaborations we have with automakers and Tier-1 ecosystem and look forward to our continued efforts to innovate together to advance the industry's efforts in delivering safe and secure ADAS and AD systems."
Leading Tier-1 suppliers and ecosystem players continue to express their global commitment to delivering safe and efficient ADAS/AD systems alongside Qualcomm Technologies for the next generation of vehicles:
Bosch continues to work with Qualcomm Technologies to deliver some of the most innovative, cutting-edge solutions for automakers on the Snapdragon Ride Platform," said Dr. Erik Rein, Executive Vice President, Member of the Board Automotive Electronics, Robert Bosch GmbH. "Bosch and Qualcomm Technologies are strong partners in delivering future solutions for the automotive industry. Our work together has delivered our customers with multiple generations of digital cockpit solutions that revolutionize how end consumers enjoy their time behind the wheel."
"At Continental Autonomous Mobility Business Area, we fully support the software defined vehicle strategy with our systems and software solutions," said Jeremy McClain, Head of Systems & Software Business, Continental. "Therefore, we are pleased to provide our advanced Parking Software Solution pre-integrated on the Qualcomm Technologies' Snapdragon Ride Platform."
"With the Snapdragon Ride Platform, Qualcomm Technologies and Haomo.AI. are delivering next-gen technology to China's leading automakers," said Gu Weihao, co-founder and CEO of Haomo.AI. "The capabilities of Qualcomm Technologies' Snapdragon Ride Platform accelerates innovation and improves the experience for drivers and passengers moving forward."
"Innoviz and Qualcomm Technologies are driven by a shared desire to create safe, reliable, and scalable solutions for ADAS and automated driving segments," said Omer Keilaf, Innoviz Co-Founder and CEO. "Qualcomm Technologies understands the automotive industry's demanding sensor and computing needs and we are pleased to pair our advanced perception software with the Snapdragon Ride Platforms to support our shared goals."
"We applaud Qualcomm Technologies' efforts in helping advance the ADAS/AD segment with their high-performance Snapdragon Ride Platforms," said Jae Ho Chang, Senior Vice President, Head of Automotive Electronics BU R&D, Hyundai Mobis. "We look forward to developing and broadening our automotive product portfolio based on these industry leading platforms."
"The cooperation between Qualcomm Technologies and JOYNEXT started years ago from developing solutions for intelligent cockpit, and very soon extended to smart connectivity and autonomous driving," said Jacky Lu, VP, Strategy & New Business, JOYNEXT. "We believe innovating with Snapdragon Ride Platforms will support our ambition to bring JOYNEXT's technologies to a new level, which in the end contribute to a safer and smarter driving experience."
"Luminar's long-range production lidar and software integrated with the Snapdragon Ride Platform enables a uniquely powerful solution for automakers to deploy the most advanced safety and autonomous capabilities on their cars today," said Austin Russell, Founder and CEO, Luminar.
"The Snapdragon Ride Platforms have strong camera access and visual processing capabilities. With powerful AI and CPU performance, they are capable of all tasks related to intelligent driving," said Ke Tu, CEO of ThunderX. "ThunderX is pleased to work with Qualcomm Technologies to create AD domain controllers and high-performance computing products that can support advanced assisted driving and intelligent driving technologies, so that consumers can truly enjoy the convenience brought by technology."
"The automotive industry continues to change faster than ever, becoming even more critical to surpass the latest in-vehicle technology and get ahead of the curve," said Marc Vrecko, President of Valeo's Comfort & Driving Assistance Business Group. "As a leader in ADAS, Valeo works alongside Qualcomm Technologies on both hardware and software, and the Snapdragon Ride Platform has allowed us to develop an ADAS domain controller capable of managing all data flows from all ADAS sensors and processing all driving assistance functions."
"The Veoneer and Qualcomm Technologies relationship is leading the way for the next generation of ADAS solutions. Through our relationship with Qualcomm Technologies and Arriver, we have been able to create our next generation powerful and scalable central compute platform in less than six months, with the first of these units based on two powerful next generation Snapdragon Ride SoC's with ongoing tests that are very encouraging in terms of performance, scalability and power efficiency," said Jacob Svanberg, CEO, Veoneer. "We will be ready with a commercial solution ahead of the next wave of level 2+ and Level 3 systems, which will hit the market in the 2025 timeframe. The work between our companies today builds on years of close collaboration and we look forward to continuing to jointly innovate and create world leading solutions many years to come."
"The Snapdragon Ride Platform allows automotive suppliers to meet the demand for a reliable and premium driving experience," said Oliver Briemle, VP AD Components and Connectivity, ZF. "Working with one of the leading automotive technology companies allow us to continuously deliver the most cutting-edge technology that meets customers' ever-changing personal demands."
Aiding Tier-1 suppliers and automakers in their rapid development of next-generation ADAS and AD solutions is the available Snapdragon Ride™ Software Development Kit (SDK), which is designed to provide a comprehensive hardware and software environment to empower Tier-1 suppliers and automakers with the ability to enhance their own drive policy stack and integrate components, including parking software, driver monitoring systems (DMS), additional sensor processing for lidars and radars, and augmented reality solutions that can be integrated into the Snapdragon Ride Vision System.  The Snapdragon Ride SDK also includes an end-to-end data management and Toolchain ecosystem, allowing for simulation and machine learning in the cloud thereby enabling the CI/CD DevOps model.
---
Suggested Items
09/25/2023 | Q Source
Q Source, a provider of custom solutions for the Bio-Medical, Electronic, Pharmaceutical Manufacturing industries, is excited to announce its strategic partnership with XDry Corporation, a renowned dry cabinet manufacturer.
09/25/2023 | Altair
Altair, a global leader in computational science and artificial intelligence (AI), announced that the Ultra Librarian® CAD model library is now available to Altair users in several Altair ECAD verification and multiphysics solutions, including Altair® PollEx™, Altair® SimLab®, and Altair One UDE.
09/21/2023 | KIC
KIC, a renowned pioneer in thermal process and temperature measurement solutions for electronics manufacturing, is thrilled to announce its participation in the upcoming SMTA Guadalajara Expo & Tech Forum.
09/21/2023 | Intraratio
Intraratio, a provider of enterprise software solutions, is pleased to announce its participation in the SMTA Guadalajara Expo and Tech Forum 2023.
09/21/2023 | BUSINESS WIRE
Lenovo announced new, first-to-market edge AI services and solutions designed to enable mass deployment of remote computing capabilities that will significantly accelerate AI readiness and empower new AI applications for any business.