Books

Featured Books

pcb007 Magazine

Latest Issues

Current Issue

The Registration Sweet Spot

Registration is underrated and underappreciated. The key is to ensure proper registration from layer to layer across the entire printed circuit board. It's a holistic process requiring anticipation, prediction, precise attention at each step, and detailed data tracking and monitoring.

High-reliability Fabrication

In this month's issue, our expert contributors discuss the latest in technologies, trends, complexities and resources regarding high-reliability fabrication.

Finding Ultra

New demands on PCB fabrication, namely advanced packaging, ultra high density interconnect (UHDI), and new specialty materials, are converging, changing the landscape of our business. Is it time to start paying close attention to this convergence?

Columns

Latest Columns

||| MENU
How Smart are Your Manufacturing Processes?
January 6, 2023 | IPCBlogImport
Estimated reading time: Less than a minute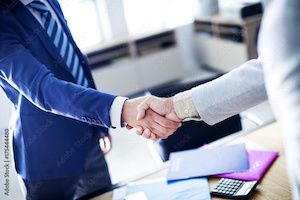 IPC has partnered with Auburn University to conduct a study on behalf of the Department of Defense (DoD) that can significantly help our nation's manufacturing industries, and we would like your help. The Interdisciplinary Center for Advanced Manufacturing Systems (ICAMS) at Auburn University is working to help manufacturers engage with technology to improve competitiveness and profitability.
This survey is Year 2 of a five-year study. The survey should not take more than 10 minutes of your time. We will not be asking for any sensitive information, and your name and your company's name will not be associated with any information provided unless you give permission. Your insights will help us better understand several overarching industry issues. If you would like, we will provide you with the resulting publication at the conclusion of the study. 
We hope that you are willing to help with this project. If so, please begin the survey by clicking here. 
You may close the survey and return to finish it later if needed.
If you have questions, please contact the Auburn ICAMS team at icams@auburn.edu.
---
Suggested Items
12/01/2023 | Silicon Mountain
Silicon Mountain, a leading electronic manufacturing company, is pleased to announce its participation in the 3rd Annual Idaho Manufacturing Industry Trade Show & Conference, hosted by the Idaho Manufacturing Alliance.
11/30/2023 | BUSINESS WIRE
Ciena, a U.S.-based networking systems, services and software company, is adding domestic manufacturing through an expanded agreement with global diversified manufacturer Flex.
11/30/2023 | Keysight Technologies, Inc.
Keysight Technologies, Inc. announces that Arbe has selected the E8719A Radar Target Solution (RTS) to test the Arbe 4D imaging radar chipset for automotive applications.
11/29/2023 | TT Electronics
TT Electronics, a global provider of custom power solutions and engineered technologies, has announced that its Power and Control business has officially opened its new state-of-the-art research, development and manufacturing facility.
11/29/2023 | Dana Korf -- Column: Dana on Data
November's issue of Design007 Magazine had an excellent theme that evolved around design simplification. There were exceptionally good articles about how to reduce over-constrained or needlessly complex designs. One significant time-consuming category is the creation of many design files and drawings which lead to lengthy creation and interpretation time along with the considerable time to resolve conflicting or erroneous information.