Books

Featured Books

pcb007 Magazine

Latest Issues

Current Issue

The Registration Sweet Spot

Registration is underrated and underappreciated. The key is to ensure proper registration from layer to layer across the entire printed circuit board. It's a holistic process requiring anticipation, prediction, precise attention at each step, and detailed data tracking and monitoring.

High-reliability Fabrication

In this month's issue, our expert contributors discuss the latest in technologies, trends, complexities and resources regarding high-reliability fabrication.

Finding Ultra

New demands on PCB fabrication, namely advanced packaging, ultra high density interconnect (UHDI), and new specialty materials, are converging, changing the landscape of our business. Is it time to start paying close attention to this convergence?

Columns

Latest Columns

||| MENU
Real Time with… IPC APEX EXPO: Technica Keeps the Heat on a Hot Market
January 9, 2023 | Nolan Johnson, I-Connect007
Estimated reading time: Less than a minute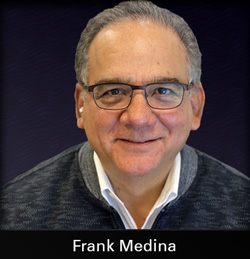 As the leader of a firm representing multiple equipment and supplies manufacturers in both the EMS and PCB fab markets, Technica USA president and CEO, Frank Medina, has a commanding view of what's happening in the industry. In this Real Time with... IPC APEX EXPO 2023 preview, Nolan Johnson asks Frank what's hot in the industry, and what visitors can expect to see from Technica at IPC APEX EXPO in San Diego.
---
Suggested Items
11/29/2023 | HyRel
HyRel Technologies, a global provider of quick turn semiconductor modification solutions, is pleased to announce a strategic partnership with EQC Southeast as its manufacturers' representative.
11/28/2023 | IPC
Neil Shah, senior technical director at alliantgroup, a tax and business consultancy, will present a technical education workshop,
11/27/2023 | Dan Beaulieu -- Column: It's Only Common Sense
Being the best is never easy. When you study the life of elite athletes, for example, you will find a list of characteristics that typically puts plain old hard work at the top. These athletes work harder than anyone else. They're the first ones there in the morning and the last to leave at the end of the day. They literally live and breathe what they are doing. They don't allow themselves any breaks, excuses, or cop outs. They are, as we say, all in.
11/27/2023 | GOEPEL Electronics
The US branch of GÖPEL electronic is proud to announce the addition of David Kalaidjian as the new National Sales Development Manager.
11/27/2023 | Linköping University
Linköping university has been granted six million SEK from the Swedish Innovation Agency (Vinnova) for the research project Catena-D (Circular and resource-efficient value chain systemically enabled with AI and digital thread).