Books

Featured Books

design007 Magazine

Latest Issues

Current Issue

Simplification

On the subject of simplification, our expert contributors explain how to design PCBs without making them complex and over-constrained—whatever the level of technology. In addition, we discuss the effect your decisions and tradeoffs have on design complexity.

The Standards of Design

Our expert contributors discuss how PCB designers can utilize standards to save time and money, not to mention frustration. We also spotlight the newly updated version of the IPC Checklist, a handy guide that illustrates which standards cover which topics, from front-end design through assembly.

Rigid-flex: Designing in 3D

In this month's issue, our expert contributors share their best tips, tricks and techniques for designing rigid-flex circuits. If you're a rigid board designer considering moving into the 3D world of rigid-flex, this issue is just what the doctor ordered!

Columns

Latest Columns

||| MENU
Best Technical Papers at IPC APEX EXPO 2023 Selected
January 16, 2023 | IPC
Estimated reading time: 2 minutes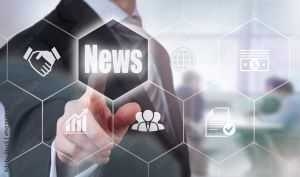 The best technical conference papers of IPC APEX EXPO 2023 have been selected. Voted on through a ballot process by members of the IPC APEX EXPO Technical Program Committee (TPC), the paper authors will be recognized during show opening remarks on Tuesday, January 24.
"All of the papers making up the 2023 IPC APEX EXPO Technical Conference represent the highest quality technical content from authors around the world," said Stan Rak, co-chair of the TPC. "The diversity of the presenting authors is also impressive: 18 countries are represented by presenting authors. Fifteen authors are next generation—five years or less in the industry -- and 27 presenting authors hold doctoral degrees. The commitment to quality is reflected in this year's selection of Best of Conference, NextGen, and Best Student Research papers. We extend our congratulations to all the award winners."
Taking top honors in the Best of Conference category, the winning papers are:
"Risk Prediction of Electrochemical Migration on Electronic Control Units – A Practical Approach" by Lothar Henneken, Ph.D., Robert Bosch GmbH. This paper will be presented during Technical Conference Session S25: QRTI-Assembly Risk Prediction and Failure Analysis, on Wednesday, January 25.
"Root Cause Analysis and Risk Assessment of Multilayer Ceramic Capacitor Flexural Crack Propagating Fault" by Eric Campbell, IBM Corporation. His co-authors are Jennifer Bennett, Jim Bielick, Mehdi Hamid, and Kevin O'Connell, IBM Corporation This paper will be presented during Technical Conference Session S13: QRTI -- Printed Board Reliability, on Wednesday, January 25.
"High-Resolution Physical Analyses of Microvia-Target Pad Interfaces" by Dr. Martin Leung, Ph.D, The Aerospace Corporation. His co-authors are Scott Sitzman, Eric Frasco, Zachary Lingley, Ph.D., Gary Stupian, Ph.D., James Parke, and Shawn Ashley, The Aerospace Corporation. This paper will be presented during Technical Conference Session S11: HDI1 -- Microvia Analysis and Modeling, on Tuesday, January 24.
The NextGen best paper is awarded to:
"Temperature Behavior of FR4 Substrates when Processing during Laser Depaneling" by Patrick Stockbruegger, LPKF Laser & Electronics AG. His co-author is Stephan Schmidt, LPKF Laser & Electronics Inc. This paper will be presented during Technical Conference Session S09: A-LASER Assembly Laser Processing, on Tuesday, January 24. 
Selected for the Student Research award, the best paper is:
"Solvent Free Copper Extraction" by Derek Lovejoy, University of Massachusetts/GreenSource Fabrication LLC. This paper will be presented during Technical Conference Session S08: BF-MAT-2 Printed Board Platings and Finishes 2, on Tuesday, January 24.
All technical conference papers were evaluated using a stringent peer review process examining their technical content, originality, test procedures and data used to deduce conclusions, quality of illustrations and the clarity and professionalism of writing as well as value to the industry.
To register for the IPC APEX EXPO technical conference or for more information on all the activities taking place, including professional development courses, exhibition, keynote presentations, networking activities and more, visit www.IPCAPEXEXPO.org.
---
Suggested Items
12/07/2023 | VDL Groep
VDL Groep has strengthened its position in the high-quality electronics market. The industrial family business with its head office in Eindhoven has acquired Rena Electronica from Zundert.
12/05/2023 | HANZA
HANZA AB has signed an agreement to acquire all shares in Orbit One AB, a Swedish company that offers contract manufacturing of electronics and electromechanics. Orbit One has annual sales of approximately SEK 1.1 billion with an operating profit (EBITA) of approximately SEK 70 million.
12/05/2023 | IPC
Electronics industry sentiment improved during November with demand sentiment also taking a solid step up over the last 30 days per IPC's November 2023 Global Sentiment of the Electronics Supply Chain Report.
12/05/2023 | Robert Erickson and Lorena Villanueva, IPC
About 200 kilometers (125 miles) north of Mexico City lies Queretaro, an area rich in history, with stone streets and public squares, and which twice has been the country's capital. But it's also quickly becoming a global capital of electronics manufacturing, especially aeronautics, and was the location for the first IPC Day Mexico this past June.
12/04/2023 | USPAE
Seven microelectronics firms received nearly $10 million in combined funding to commercialize technologies of interest to the U.S. military services as winners of the Defense Business Accelerator (DBX) Microelectronics Challenge. This groundbreaking initiative is funded by the Department of Defense (DoD) and led by the U.S. Partnership for Assured Electronics (USPAE).