Books

Featured Books

smt007 Magazine

Latest Issues

Current Issue

Chips Don't Float

In Europe and the U.S., legislation is under way to revitalize PCB fabrication and packaging. What is the status of this work, and how specifically does this change the industry landscape for EMS companies? What will help keep us afloat?

Flying High With Digital Twin

The opportunity to use manufacturing simulation as a test bed for job planning and process optimization brings continuous improvement into the modern age. This may be an all-or-nothing type of project, but it's worth the investment.

Artificial Intelligence

In this issue, we (and AI) explored how and when artificial intelligence plays a role in manufacturing today. Whether on the factory floor, or in the front office, AI applications are emerging and changing how we approach planning, processes and problem solving.

Columns

Latest Columns

||| MENU
It's All in the App
January 20, 2023 | Kim DiCianni, IPC
Estimated reading time: 1 minute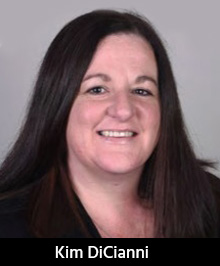 The IPC APEX EXPO mobile app provides everything attendees could possibly need for the event, including viewing exhibitors, sessions, speakers, and products. Need information on an exhibiting company? With the IPC APEX EXPO mobile app, you can look up exhibitors by company name and search by product category—it's that simple.   
When an attendee registers and answers the demographic questions, the information enters their agenda planner and provides suggestions on exhibitors and sessions that may be of interest to them, which they can then add to their planner. If an attendee adds an event they are not registered for, the app will take them back to registration so they can add it. The planner will also notify attendees if they have any scheduling conflicts when adding events to their planner. 
When an attendee creates their schedule in the planner, they can sign into the app and their schedule will show under "My Schedule." The app also has features including "What's on Now," which will show them any events taking place at the current time. App users can also see a list of other attendees (limited information) and can request connections with them.  
The app also allows users to see all of IPC's social media channels to keep on top of what IPC posts during the event.
Although the printed show directory is a great resource, we all know that program changes inevitably happen as soon as the directory goes to print; with an app, users are always able to see the most up-to-date information. Changes to meeting room locations, additions or cancellations, etc., will be reflected within the app. The app also allows IPC event staff to send out push notifications during the event in case of any last-minute changes.
This Core-apps application can be downloaded here:
This article originally appeared in the December 2022 issue of SMT007 Magazine.

---
Suggested Items
09/18/2023 | IPC
IPC Day France: Aerospace Electronics is an aerospace-focused networking event featuring key industry experts from NASA and Airbus and will take place on October 2, 2023 . 
09/15/2023 | TRI
Test Research, Inc. (TRI), the leading test and inspection systems provider for the electronics manufacturing industry, will join productronica 2023, which will be held at Messe München Center from November 14 – 17, 2023.
09/13/2023 | I-Connect007 Editorial Team
For this month's issue on rigid-flex design, we spoke with instructor Kris Moyer, who teaches the IPC class "PCB Design for Flex and Rigid-Flex Boards." In this wide-ranging interview, Kris breaks down the hurdles facing rigid-flex designers and offers a variety of solutions for rigid board designers taking on their first rigid-flex circuits. He also provides a few horror stories to illustrate what happens if you don't follow sound design practices, rules, and standards. And, as Kris points out, "Your fabricator is your friend."
09/13/2023 | IPC
In conjunction with NEPCON Vietnam 2023, IPC hosted its popular IPC Hand Soldering and Rework Competition in Hanoi, Vietnam on September 6-8, 2023.
09/13/2023 | Hentec Industries/RPS Automation
Hentec Industries/RPS Automation, a leading manufacturer of selective soldering, lead tinning and solderability test equipment, is pleased to announce that Sinclair Manufacturing has purchased Pulsar solderability testing and Photon steam aging systems for installation in their Chartley, Massachusetts facility.