Books

Featured Books

pcb007 Magazine

Latest Issues

Current Issue

The Registration Sweet Spot

Registration is underrated and underappreciated. The key is to ensure proper registration from layer to layer across the entire printed circuit board. It's a holistic process requiring anticipation, prediction, precise attention at each step, and detailed data tracking and monitoring.

High-reliability Fabrication

In this month's issue, our expert contributors discuss the latest in technologies, trends, complexities and resources regarding high-reliability fabrication.

Finding Ultra

New demands on PCB fabrication, namely advanced packaging, ultra high density interconnect (UHDI), and new specialty materials, are converging, changing the landscape of our business. Is it time to start paying close attention to this convergence?

Columns

Latest Columns

||| MENU
Estimated reading time: 4 minutes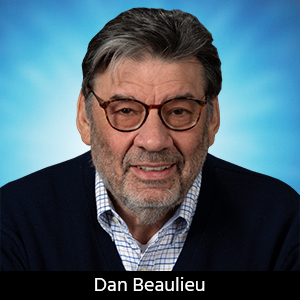 January 23, 2023
It's Only Common Sense: Don't Stop Your Marketing—Ever
Marketing works. Even when you think it doesn't. So, if you've been to a trade show recently (and if you haven't, it's time to start booking the next event), don't let your marketing stop now that you've boarded a plane and come home.
Does one of these scenarios sound familiar?
"I placed an ad for three months and got nothing, not even a phone call."
"Yeah, yeah, we did a newsletter once and nothing happened. I did not get a single order."
"Tech newsletter just make our customers mad. We sent out three newsletters to about 5,000 people and three people unsubscribed saying that they were getting too many newsletters." (Really? Three people out of 5,000? Wow, how horrible.)
Now, let's talk about the real facts. I had worked with these companies for a full year on their marketing. Of course, we did more than ads and newsletters, but their bookings had increased significantly before they stopped marketing. In the end, they thought they had enough business, so they stopped putting out their message.
"But," you ask, "you say that the company grew?" Yes, they did grow and that's both funny and sad, I guess. When you start working on your marketing, things happen—even if you don't want to trace it to the marketing itself. Fact: When you even just start thinking about marketing, something happens.
Why? Because for maybe the first time, the company starts thinking about their customers. You see, when you put a marketing plan together, you bring the customer to the table. You are forced to start thinking about them. You start considering these questions:
Why are they buying from me?
What do I do that they like?
What products and services do they prefer?
How did I get started with them in the first place?
Why did they choose my company?
What do I do well?
What is my customer service like?
How fast do I get quotes out?
What is my win rate?
What is my company's strategy?
What is my company's brand?
What is my company's messaging?
What is working?
What is not working?
What can I do to make it work?
How will I appeal to wider customer base?
How will I promote that new technology I just invested in?
What technologies do they want me to invest in?
What does our sales team need to sell to appeal to my customers?
Do you see what I mean? Show me a company that does not like marketing, and I will show you an internally driven company. It's one that spends too much time thinking about internal issues and not enough time on the customers. That, my friends, is a company most likely to go out of business.
The very act of making a company even think about marketing means that they will think about the customer. In turn, they will be more intentional with their customer service and their numbers will increase. This is exactly what happened to the companies I talked about at the beginning of this column who disregarded their marketing efforts.
Attending a trade show is boots-on-the-ground marketing. It's both the catalyst for and results of your marketing efforts. But it's not a one-time deal. Your booth at the show, or your stroll through the aisles talking to booth operators, is a fantastic and effective marketing tool.
Now, take those leads and consider the questions I've posed in this column. Get your name where it needs to be seen. Share your expert message. Understand your customer. Be intentional and don't quit your marketing. Ever.
It's a waste of time to argue with those who don't like to get involved in the marketing of their company. I've been in marketing a long time, and I can tell you, they'll be out of business sooner than later. Considering our own industry, look at how many companies have quit in the past 20 years. This is the perfect time to get this marketing message in your head—and your company's message out to customers. How much more effective will your message be at a trade show when all your potential customers have already heard and seen your name in trade publications, newsletters, videos, and more?
Many business owners don't understand marketing, and I get that. It seems like a waste of money when you don't have immediate results, or you'd rather spend the money on something "useful," like a new drill machine. But think about it for a minute: Why are you putting in a shiny, new, expensive drill machine if you don't have any customers?
Always remember: You must be found. Customers must know your name, who you are, and what you do before they can do business with you. These are no longer the old days when a sales director was 99% sales and 1% marketing by putting together a new brochure every other year. Your competitors are using branded content, social media, e-mail newsletters, webinars, e-books, videos, and direct advertising to promote their businesses. What are you doing?
I conclude with one final true-to-life example. My marketing group worked with a company that uses all the marketing tools I've mentioned. When we started working with them in 2016, this company had $15 million in annual revenue. Five years later, the company had $40 million in revenue and that was organic growth. They did not buy that growth; they earned it.
It's only common sense.
Dan Beaulieu is president of D.B. Management Group.