Books

Featured Books

pcb007 Magazine

Latest Issues

Current Issue

Finding Ultra

New demands on PCB fabrication, namely advanced packaging, ultra high density interconnect (UHDI), and new specialty materials, are converging, changing the landscape of our business. Is it time to start paying close attention to this convergence?

Developing a Strategy

A solid strategy is a critical part of success. This month, we asked some of the top industry leaders and business strategy "gurus" to share their thoughts on developing strategies.

Winning With TQM

In this issue, we explore how TQM has entered the DNA of continuous improvement disciplines, and the role leadership transformation plays in this. If you've ever competed against a TQM company, you understand their winning advantage.

Columns

Latest Columns

||| MENU
IPC APEX EXPO Wrap-up
January 30, 2023 | Andy Shaughnessy, Design007 Magazine
Estimated reading time: 2 minutes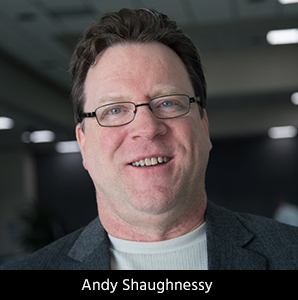 IPC APEX EXPO 2023 is over, and I think it was a successful show no matter how you slice it. 
There was barely a break in traffic on the show floor on Tuesday and Wednesday, and even on Thursday I saw people sprinting to close one more deal. Some committee meetings had nearly 200 participants; the meetings I sat in on were anything but boring. These people are passionate about their work, and they voted for changes in standards by waving green cards, like a crazy auction.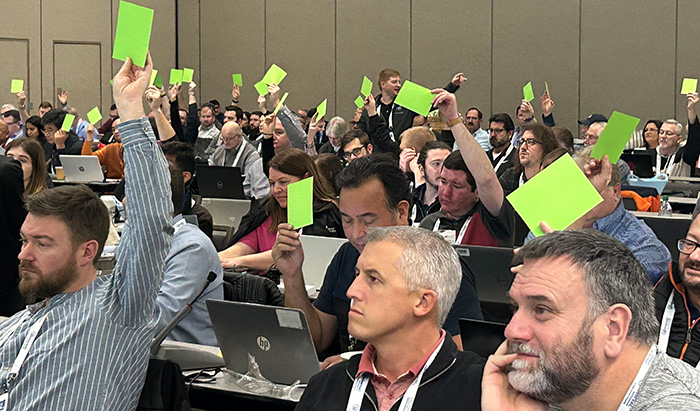 Almost everyone I spoke with was upbeat; the tech layoffs and inflation were barely mentioned during the show. Many companies are having a fantastic year. And we all enjoyed being able to talk face-to-face without N95 masks this year.  
The Professional Development and Technical Conference classes were well attended. I spoke with a few dozen class attendees, and I was surprised at how much of the fabrication and assembly content focused partially on the PCB designer's needs. Process engineers were there to learn how they could better help designers, who would in turn make their lives easier. Gone are the days when you could focus mainly on what happens downstream from you. 
If I went to trade shows every week, I'd probably have strong leg muscles but still be overweight. During the show, I averaged 16,000 steps each day, but I also tore through a lot of fat and carbs, along with a generous portion of caffeine, hops and barley. I couldn't find the gym in my hotel, but I didn't look very hard either.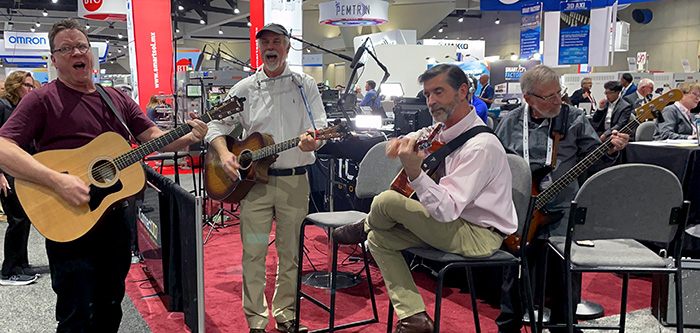 One of my favorite parts of the show was getting to play guitar almost every day with my cohorts Managing Editor Nolan Johnson, Technical Editor Dan Feinberg, and columnist Kelly Dack. We only play together once a year, but we've found about 10 songs, AKA "The Hits," that work well for us. You can't go wrong with singalong tunes like "Mustang Sally," "Can't You See" and "Mary Jane's Last Dance."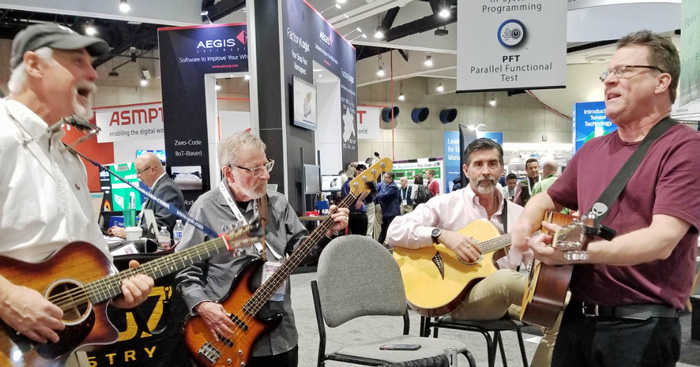 It's always nice to see old friends at trade shows, especially now that so many of us work remotely. I only see my co-workers in person once or twice a year now, so we try to make the most our time together. The Irish pub The Fields was full of APEX attendees every night; it's become the industry hangout in San Diego. 
Next year, the show rolls up to the Anaheim Convention Center the week of April 9-11, 2024. Now, back to work!
---
Suggested Items
09/18/2023 | IPC
IPC Day France: Aerospace Electronics is an aerospace-focused networking event featuring key industry experts from NASA and Airbus and will take place on October 2, 2023 . 
09/15/2023 | TRI
Test Research, Inc. (TRI), the leading test and inspection systems provider for the electronics manufacturing industry, will join productronica 2023, which will be held at Messe München Center from November 14 – 17, 2023.
09/13/2023 | I-Connect007 Editorial Team
For this month's issue on rigid-flex design, we spoke with instructor Kris Moyer, who teaches the IPC class "PCB Design for Flex and Rigid-Flex Boards." In this wide-ranging interview, Kris breaks down the hurdles facing rigid-flex designers and offers a variety of solutions for rigid board designers taking on their first rigid-flex circuits. He also provides a few horror stories to illustrate what happens if you don't follow sound design practices, rules, and standards. And, as Kris points out, "Your fabricator is your friend."
09/13/2023 | IPC
In conjunction with NEPCON Vietnam 2023, IPC hosted its popular IPC Hand Soldering and Rework Competition in Hanoi, Vietnam on September 6-8, 2023.
09/13/2023 | Hentec Industries/RPS Automation
Hentec Industries/RPS Automation, a leading manufacturer of selective soldering, lead tinning and solderability test equipment, is pleased to announce that Sinclair Manufacturing has purchased Pulsar solderability testing and Photon steam aging systems for installation in their Chartley, Massachusetts facility.